The food we put into our bodies speaks a lot about our health, and part of having a healthy lifestyle is having the right kind of food at home to fuel our everyday activities. I'm sure I am not alone in claiming that this pandemic has seen me putting more time in the kitchen — from prepping my meals, cooking hot meals, to storing all sorts of fresh produce, food delivery, and leftovers in the refrigerator. We can often overlook the fact that our hardworking fridge is what our food calls temporary home before we consume them — so storing food and drink safely is very important, as well as keeping them as fresh as long as possible.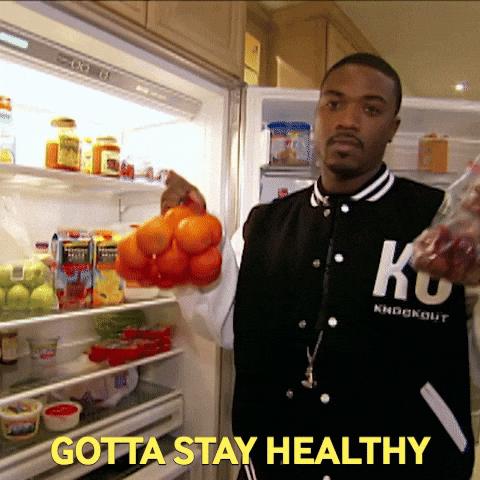 When I heard about this new refrigerator technology buzzing about foodies that is a game-changer in keeping your fruits and vegetables fresh, I really wanted to try it out myself. European brand Beko has released their HarvestFresh technology in selected models of their refrigerators, which features a crisper that gets illuminated with different colors of light to mimic the sun cycle. I've had my Beko refrigerator for almost a month now, and I immediately put it to the test!
HarvestFresh: Simulating the 24-hour sun cycle and natural sunlight
Because of the quarantine, I find myself shopping less often. So grocery purchases on my end tend to be higher volume compared to pre-COVID, where I barely had anything stored in the fridge save for a handful of leftovers (I was always eating out!). While I need and want a well-stocked fridge especially with my staples of salad greens and fruit, they don't really last long in storage so either they spoil and get thrown away, or suddenly I see myself cooking for an entire day just so I avoid them turning rotten. So Beko fridge's HarvestFresh really does hold a promise that's very attractive — this means I shop less, worry less, and not result in wasting money on produce going bad (I hate food going to waste!).
With Beko HarvestFresh, the crisper's different colors of light are said to continue the photosynthesis of the fruits and vegetables, and this helps preserve their vitamin content. Beko HarvestFresh was independently verified by Intertek Laboratories on its ability to preserve vitamins A and C for up to five more days. They used different kinds of fruits and vegetables to put the technology to test, such as tomatoes, carrots, spinach, and strawberries.
After storing different kinds of produce in the Beko fridge crisper the past few weeks, I found that all of my fruits and vegetables (apples, carrots, salad greens) really did last longer than expected! Their freshness was relative, though — the hardier produce such as apples last longer (I have two pieces of apples as of this writing that are still in good shape in the crisper!).
The most impressive for me was the pack of organic salad greens I purchased, which usually turns mushy and slimy in less than a week. But when I opened the pack one day after its expiry date on the packaging, the greens were still as fresh as the day I purchased them! I had my organic greens for three straight days as my side salad and not a single leaf turned slimy while they were stored in the crisper.
Our weekly highlights and entertainment guides, straight to your inbox
The HarvestFresh technology has helped me shift to having more fresh fruits and vegetables regularly, instead of always having to blanch or freeze them, losing their crisp texture and naturally vibrant flavors. It also means less frequent trips to buy fresh produce. You can store more in the Beko fridge since we're assured that these will keep fresh longer. That's already a step in the right direction to having healthier food at home! So if you're keen on getting the best lifespan out of your fresh fruits and vegetables at home, this fridge is for you.
Other Nifty Features
Aside from Beko's impressive HarvestFresh technology, the refrigerator itself sports a sleek and attractive design, with a touchscreen Electronic Display where you can control the temperature of the freezer and refrigerator separately. It's an inverter fridge as well, so you can expect a quieter fridge with zero defrosting requirements.
Beko's convenient ice container is also a plus, making your ice making completely crack-proof! I've cracked many flimsy ice trays in my life just to plop out the ice cubes, so the Twist & Serve Ice Cube Tray is a great freezer accessory that makes ice in two hours. Just fill the ice container until the indicator line, and once the ice is formed, you simply twist a knob found on one side of the container, which bends the container toward the service plate that catches all the cubes.
Beko refrigerator's Open Door Alarm is also pretty awesome. Who else happens to accidentally leave the fridge door open during late-night snack hunting in the kitchen? This is now solved by the audio and light alert, which automatically gets triggered when you leave the door open for one minute. Your refrigerator will beep constantly and will also keep flashing lights on and off until you properly close the door. 
Prices, Where to Buy
The following Beko Inverter 2-Door Refrigerators with Top Freezer feature the HarvestFresh technology:
Beko Refrigerators featuring HarvestFresh are currently available in select SM Appliance Centers, Robinsons, AllHome, Anson's, Savers, Great World, and Manila Imperial Appliances Stores, and Asian Home Appliance Center in Cebu. You can order them online through and in e-commerce partners: Lazada and Household Appliances Trading (hat.com.ph). For more information, follow @bekoph on Facebook and Instagram or go to www.beko.ph.
Our shopping guides and recommendations are independently selected and curated by the editorial team. We may earn a small commission from the product links if you decide to shop from them, at no cost to you. ClickTheCity does not accept money for editorial features.