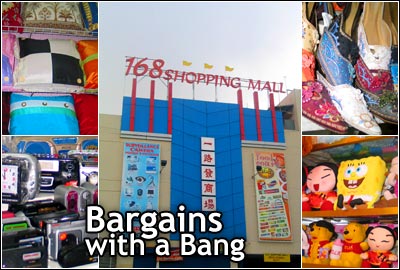 The Christmas countdown has begun and shoppers are on the lookout for bargain gifts and where to get them. And when it comes to bargain, Manila is home to shopping destinations for the discerning shopper. The newest of these is 168 Mall, conveniently located at the heart of Divisoria with entrances at Soler, Sta. Elena and Felipe Sts.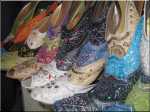 From the outside, the mall is a welcome sight in the otherwise congested streets of Divisoria. Ample parking space is available and the place is reassuringly well-secured, from the parking lot to the entrance and the mall itself, where guards in civilian clothes rove daily to maintain smooth operations.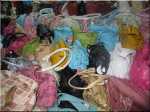 A blast of cold air greets one upon entering the mall; no one would have to sweat like a pig as he/she navigates the hallways because air-conditioning is good. Claustrophobics need not worry for the mall allows one to breathe even as it is full of other shoppers--and breathe well, for the air carries nothing malodorous. The halls are surprisingly well-lit and the floors tidy. Shopping here is indeed a different experience.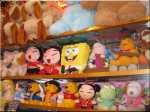 Covering a 25,000 sq. m. floor area, the 168 Mall is composed of Mall 1 and Mall 2 which are actually connected. With escalators for shoppers and elevators for merchants, Mall 1 has three floors with about 40 stalls on the first two. Sections are called "pasilyo" with visible signs suspended from the ceiling so no one would have to worry about getting lost. But the prospect of getting lost is not a scary one, not when there are more than a thousand stalls that carry RTW, footwear, fashion accessories, novelty items, hardware, home furnishings and appliances, toys, and many other commodities perfect as gifts for the holidays that are fast approaching.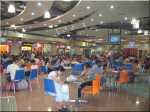 At the top of Mall 1 is a food court offering a varied menu from more than 20 food establishments: Cantonese Dimsum House; Quan Yin Chay for vegetarian fare; Kusina ni Mader Lily; Joberry for pasta and salad; Balut Eggspress for balut, penoy, quail eggs, and viands like adobo and calderetang balut; Have a Sip for fruit shakes; Reyes Barbecue; Milko for ice cream; Aldrino's Bibingka Espesyal; Chariya's Thai Kitchen; Kim Liong Tin Cuisine; Chopsticks & Spoon; Plates & Sweets for sandwiches and desserts; Kabby's Food Express; Tai Kai Kuat Eatery; Karasa; Kalsnacks for a mixed menu featuring crabs, maki and local desserts like halo-halo; Ying Xin Teahouse; Lami Gyud which carries lugaw (porridge); King Kirby, whose name disguises its Filipino-Chinese menu; Hwa Hong Restaurant; Namit Gid, which translates to "really good food"; Kai Hong Eatery; Mitzi's Cantonese Kitchen; and the ubiquitous
Jollibee
and its sister
Greenwich
.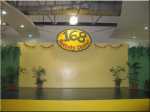 Saturdays are fun days because the Activity Center features a stage specially set up for performances. Just like in other big malls, there are featured artists to entertain shoppers. The mall is also kid-friendly; there is a small Timezone section featuring an arcade.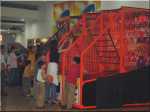 For those wondering why the mall's name is what it is, it is simply that this number is believed to be lucky by the Chinese. About a year old now, 168 Mall is ever expanding as the Mall 3 is soon to stand.
For more information, visit 168shoppingmall.com.