For the young, summer means that school is out and it's time to hang up school uniforms. For others, it's a time to head out of town and enjoy lazy siestas by the beach.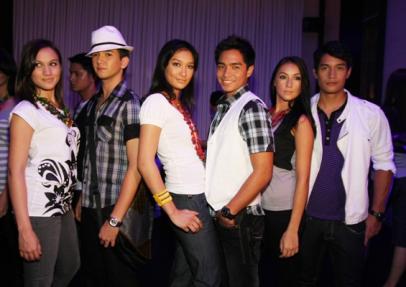 Last March 11 at People's Palace, Greenbelt 3,
Penshoppe
unveiled its latest campaign,
Toast to Summer
. By this time, you might have seen this clothing brand's latest billboards and posters featuring
Club Pen
models with their golden bodies, shockingly silver hair, bright summer outfits and big, colorful water guns.
Timeless cuts get a summer twist
Now that the days are getting warmer and stuffier, it's time to store those heavy knits and long cardigans. But summer doesn't always have to mean dressing down. Known for its put-together and old school appearance, the preppy look was the embodiment of all things wealthy and refined. Now, with fashion brands looking to the past for inspiration, Ivy League is returning as the up-to-the-minute style for these sunny days.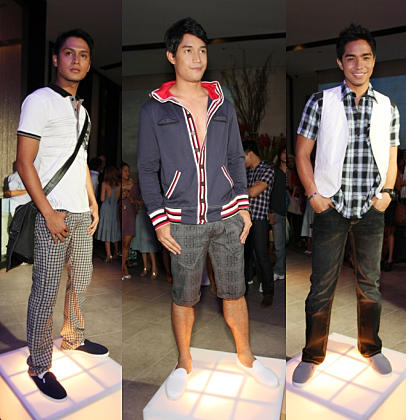 Old school classics such as tees and Bermuda shorts are updated with fun, nautical details for a funky, preppy look. The key to soften the starkness of black and gray is with the new "fresh" colors – not as intense as acid brights, but not as pale as pastels. Plaids, stripes and checks are updated with lines in soothing menthol green, cornflower blue, glowing coral, lemon yellow and lilac, or with bags and accessories in vivid colors. On the mini-stage during the launch, Club Pen models donned plaid shorts and checkered collared polos, but all updated with cheery colors so that the preppy look would be cool, not stuffy.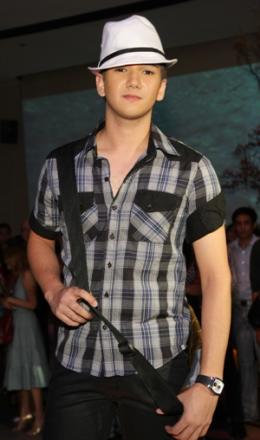 Matt Evans
strutted around looking dapper with an immaculate white hat which contrasted nicely with the black, grey and blue pattern of his shirt. Even the theme for girl's swimwear was preppy chic, with wide stripes and nautical touches for boyshorts.
Cool clothes for breezy afternoons
Nothing spells summer better than clear skies, so shades of blue are used widely in Penshoppe's summer collection for men. Classics such as polos and tees display wide blue lines and plaid prints. Even the basic white roundneck is emblazoned with graphic artwork in bold colors.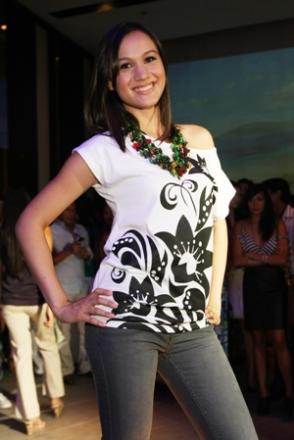 For the girls, Club Pen's
Melissa Ricks
led the way with layers of lime green and bright yellow belts. Other models sashayed to the stand donning airy blouses in floral, gingham and plaid prints reminiscent of the 70s.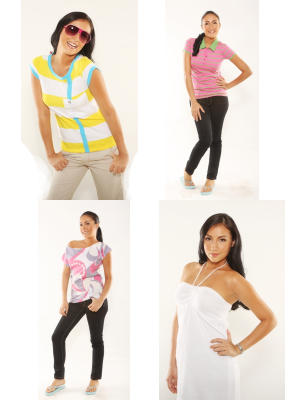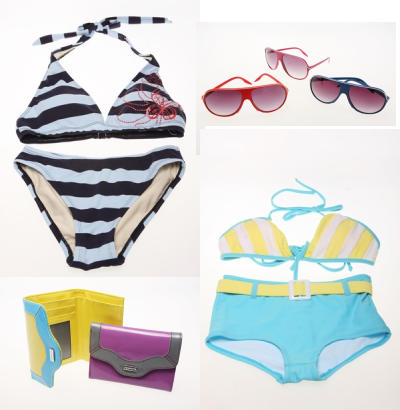 Cuts are body-skimming, a welcome departure from clingy shapes which would just feel sticky in the humid weather. Beach bags in bright hues contrast nicely with pristine white tops or solid-colored high-waisted shorts. Lemon yellow and cornflower blue are cleverly thrown together in t-shirts and bikinis for an airy feel.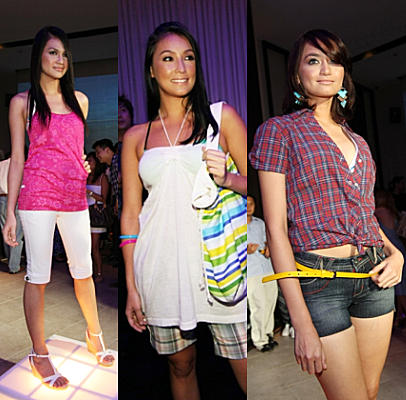 A smart buy for this season is Penshoppe's versatile tube dress that can be worn two ways, as a bikini cover-up or for endless summer bashes. Of course, don't forget the oversized shades to complete the calm, composed look.
Images by Ramon Mangila.