Holiday Gift Guide: Kids' Toys
posted on

Tue, 18 Dec 2007 12:00 AM
Ever since I was old enough to be the one buying toys for the "real" kids (not "kids-at-heart"), I never stop saying to myself, "Why didn't they have this when I was younger?" Technology sure has come a long way from the time when dolls that cry by themselves were groundbreaking.

Since it's the Christmas season; buying presents means we have to see these awesome toys once again. I guess as adults, we just have to settle for looking through what is available these days… "Testing" them so we could get an excuse to play for a little while would have to do. That was exactly what I did at
Toys 'R Us
in
Robinsons Galleria
recently; and I used the opportunity to put together some gift suggestions for that little child in your life, may it be your own kid, your godchild or your niece and nephew.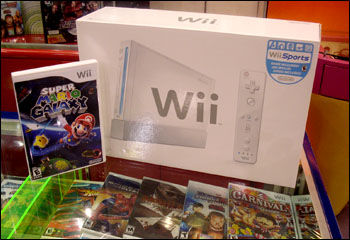 Nintendo Wii Basic
(console, controller, Wii Sports)
P18,999.75
Nintendo Wii Package
(Basic, additional controller and one game of your choice)
P24,499.75
I really really want this; but right now, I honestly can't afford it. Still, it's one of the more saleable ones that came out this year; because of its lower price relative to the other brands, which you probably know of.
I'm not a gaming nut; but out of all the gaming consoles, this is the one I'm most interested in. What makes this unique from other consoles is the Wii Remote that can be used as a controller. It can detect movement using infra-red technology. So when you play tennis, you have to do the movements in order to play the game. In short, your fingers aren't the only ones getting the workout.
This is obviously not just a toy for kids. Given the many titles that this console already has (including Guitar Hero, which I've been wanting to try for so long), it's a lot of fun for both young and old.
Additional accessories:
*game cartridge (P3,250)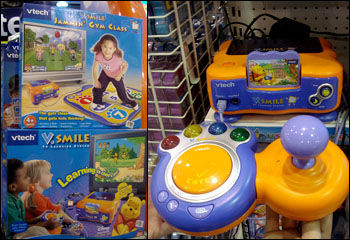 VTeck V.Smile TV Learning System
P4,999.75
Other details: for 3-7 years old
I remember having my own VTech computer when I was a kid. It had a ton of games which I enjoyed; and having a toy that looked like a laptop seemed really cool. Now, the brand has expanded their product catalogue to have more choices for kids of different age groups. V.Smile is one of the more popular ones today. Think of V.Smile as a gaming console for little children. Connect it to your television and you're ready to play. It allows your child to enjoy fun games while learning basic math, the alphabet, sound recognition, problem solving and so much more. The basic V.Smile system includes the console, a controller and built-in games. There's also a bonus cartridge to start your collection. Choose from Dora the Explorer or Winnie the Pooh.
Like the Family Computers of our day, you may choose from a whole range of cartridges for more games. You may choose from popular titles like Bratz, Barney and Spiderman.
Also, if you want to get more out of your V.Smile TV Learning System, they have a lot of cool accessories to add on as your child grows older. They have a dance pad, an additional joystick for two-player gaming, even a keyboard and a stylus. This is a toy that facilitates learning and teaching; and it's a great activity that both parent and child can enjoy together.
Additional accessories:
*game cartridge (P1599.75)
*dance mat with game cartridge (P2999.75)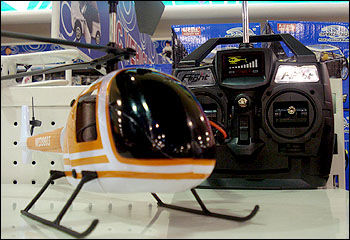 WEI DEY R/C Electronic Micro Helicopter
P3,499.75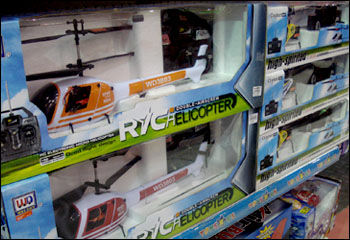 WEI DEY WD-Model R/C Helicopter
P1,499.75
Other details: runs on 8 "AA" batteries
I couldn't help but notice this as it was being demonstrated in the store. While they have developed more innovative ways to enjoy a remote-controlled car; today, flying is the way to go. These small helicopters are simply cool to look at while in flight. It's also a toy that fathers and sons would both enjoy.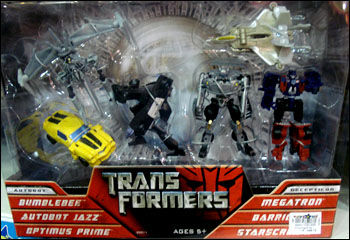 Transformers 6-pack Movie Legends
P1,499.75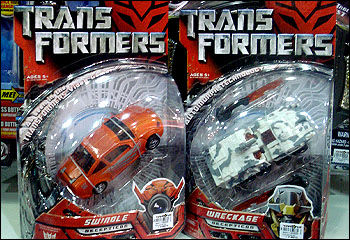 Transformers Individual (action figures)

P699.75
Other details: for ages 5+
Because of the blockbuster movie that hit our screens this year, Transformers are better and more popular than ever. The 6-pack Movie Legends feature Bumblebee, Jazz, Optimus Prime, Megatron, Barricade and Starscream. Even though it's an all-star package, the figures are pretty small and its transformation is limited. So if you prefer individual Transformers that are a bit bigger with a better conversion feature, you may choose from the many models at P699.75 each.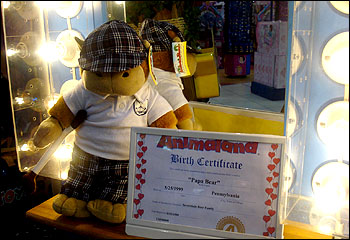 Animaland Custom Stuffed Toy
P798++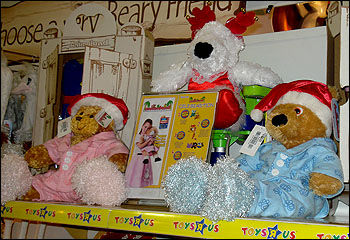 There's nothing more special than the idea of having a toy that no one else has; and these custom stuffed toys from Animaland is exactly that. From the type of animal to the outfit and accessories, to the name and birth certificate, everything about this gift is as unique as the person you're giving it to.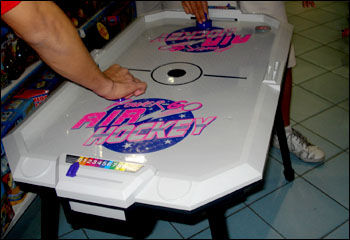 Playgo Power Go Air Hockey
P3,199.75
Other details: for ages 3+, runs on 6 "D" batteries or 9v adapter (not included)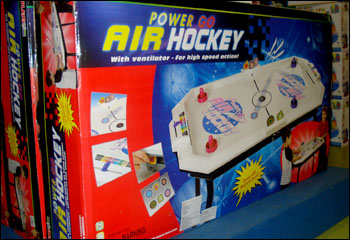 I remember seeing this and immediately thinking of my nieces. This is a very popular game that they never forget to play whenever we go to the arcade. It's as simple as hitting a puck and making it reach the goal of your opponent. The additional sound effects make it a lot more fun; and in my opinion, the price of this air hockey table is very reasonable relative to its size. This is a toy that was such a great find that I just had to buy it as a Christmas gift for the little children in our house.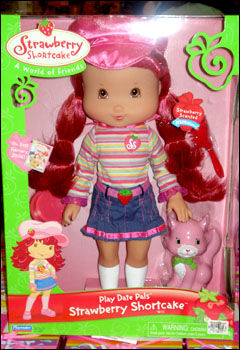 Strawberry Shortcake Play Date Pals
P1,499.75
Other details: for ages 3+
Strawberry Shortcake has become very popular with kids these days; and as an alternative to the usual Dora the Explorer or Barbie, this is a nice toy to give a little girl. There is a pet and accessories included in each set; plus, each doll has a distinct fruity scent.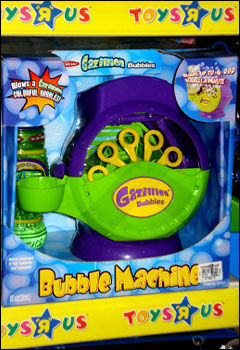 Gazillion Bubbles Bubble Machine
P799.75
I still don't get how something as simple as bubbles would make children scream with delight. Even I don't understand why until now, I'm pretty fascinated with bubbles as well. Before, we had to make do with blowing the bubbles ourselves or through an electric fan. Now, you don't have to do all the work. There are bubble machines to do the heavy lifting for you.
The Gazillion Bubbles Bubble Machine is one of them. This toy claims to blow up to 4,000 bubbles per minute. Now, I can't really count that fast; but 4,000 bubbles is a
lot
. I can practically see the children going crazy over them.
And there you have it, a couple of gift ideas that kids nowadays would love to receive for Christmas. These are all toys that I think are cool in their own right; but of course, in the end, buying the best present is your choice to make.
It's always a good feeling to give something great this season; and most of it comes from the effort you put into finding the perfect gift. Merry Christmas!
Do stop by Toys 'R Us so you could check out the thousands of choices yourself. New branches will open in January 2008 at Robinsons Manila and February 2008 at Alabang Town Center. Toys 'R Us products may also be purchased at all Robinsons Department Stores nationwide.
I'm looking for Toys 'R Us.