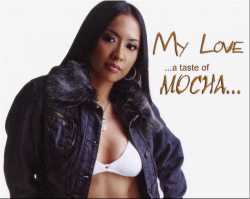 A new flavor is brewing as Mocha makes a big leap in her singing career with record label XAX Music Entertainment, which is producing her first album titled A Taste of Mocha...My Love, to be distributed by Warner Philippines.
Mocha is a familiar face in the bar circle for she has been performing regularly in popular restaurants like Ratsky's, Dusit's Fiesta San Miguel and Hard Rock Cafe. Counting Beyonce Knowles, Alicia Keys and Norah Jones as musical influences, Mocha has served as lead vocalist of the band Mocha with Spin Art. Gifted with great looks, perfect dancing feet and a cool singing voice, she has definitely become an "it" in the band circuit.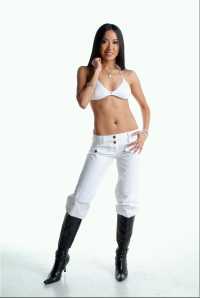 "I am happy and very much excited about this newest twist in my singing career, " remarked Mocha. "I know how competitive the music industry is, and I am very much determined and focused to share my talent," she added.
A sampling of the MOCHA CD boasts of the voice behind the looks. Mocha is interpreting four (4) original compositions: the upbeat and revealing "My Love," the theme for Korean movie "My Little Bride" and which was written by Jim Toribio, featuring Mista Blaze in a rap duet; the sexy "I Like the Way" by Mocha herself; the romantic "The Only One" by Wilbert Tan; and "Love Story," also by Mocha.
Besides singing and songwriting, Mocha also dabbles into commercial modeling. Her projects include Going Straight (for which she sung the current jingle that is part of the tracks in her CD), Dickies, and Terranova. In the past, Mocha has done endorsements for Clusivol, PLDT, Fitness First and has likewise graced the covers of magazines like Woman Today, In Mall and Pump. Mocha has also had hosting stints in Urban MYX and E! Entertainment Channel.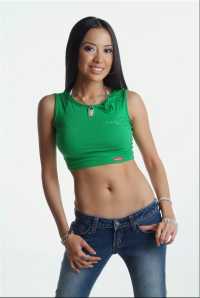 A Taste of Mocha...My Love the CD was carefully crafted by top musical arrangers, led by Elmer Blancaflor, responsible for many Koreanovela hit themes. Watch out for the Mocha music video promoting the carrier single "My Love" in MYX and MTV and check it out as it hits the airwaves in popular radio stations nationwide. For more of Xax Music Entertainment visit their website at
xaxmusic.com
.
The CD "A Taste of Mocha...My Love" is readily available in Maxi Single format at the standard rate price ofPhp200.00. Check out all Music 1, Tower Records, Radio and Odyssey stores and all SM records/music sections.