6cyclemind in a panoramic return
posted on

Mon, 14 Nov 2005 12:00 AM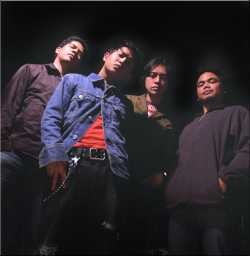 Last year, band fever made a big comeback revitalizing the country's music scene. If you would name the first few bands that opened a fresh page in local rock history, alternative/pop band 6cyclemind would definitely come to mind.
From the time that they appeared into the local music scene, music authorities have tagged 6cyclemind as "the band to watch out for." As their music progressed and reached the hearts of Filipinos, this band composed of Ney Dimaculangan (vocals), Chuck Isidro (lead guitars), Rye Sarmiento (back-up vocals & rhythm guitars), Bobby Canamo (bass guitar), Darwin Hernandez (songwriter/manager) and new member Tutti Caringal (drums) proved to be worthy of attention and indeed, something to watch out for.
Who could ever forget the numerous hits from their debut album "Permission to Shine" such as "Biglaan," "Pa Ba," "Nalilito," "Wait Or Go" and the popular barkada anthem "Sige" (konting alak lang kahit walang pulutan)? These songs easily captured the hearts of critics and listeners alike with its harmony, well-written lyrics and sentiments and eventually dominated radio and music video charts for weeks and reaping nominations from several award-giving bodies.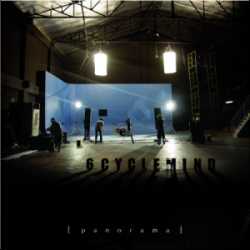 Now, 6cyclemind is back with their sophomore album "Panorama," released under Sony BMG Music Entertainment. It boasts of 13 amazing tracks with themes ranging from friendship, moods, love to heartaches including the hit carrier single "Sandalan." The single, after just a few weeks of release, already peaked at #1 at 97.1 DWLS FM and 99.5 RT and continues to climb up the charts of radio stations and music channels. Its music video is directed by critically-acclaimed director Toppel Lee.
"Panorama is an album which is more than just a collection of songs but a collection of our own personal experiences which we would like to share with our fans," said guitarist Chuck Isidro.
This album, which took them 6 months to complete, also showcases the band's maturity in music and their songwriting skills. It features collaborations with artists such as Wendell Garcia of Barbie's Cradle, Ebe Dancel of Sugarfree, Buddy Zabala (formerly of the Eraserheads who produced half of the tracks) and the country's master rapper Francis Magalona.
"Panorama" will be formally launched on through an event presented by 97.1 DWLS FM called "Rock It Launch" on November 16 at the Mugen Bar and Restaurant.