Don Moen Returns For His 2007 Concert Tour
posted on

Wed, 11 Jul 2007 12:00 AM
Celebrate God's perpetual love through praise and worship as Don Moen visits the Philippines for a much-anticipated Concert Tour starting this July. After touching the lives of many and inspiring millions of Christians and Catholics around the globe, Don Moen continues to spread God's Word by creating more meaningful and uplifting songs that help strengthen every individual's faith.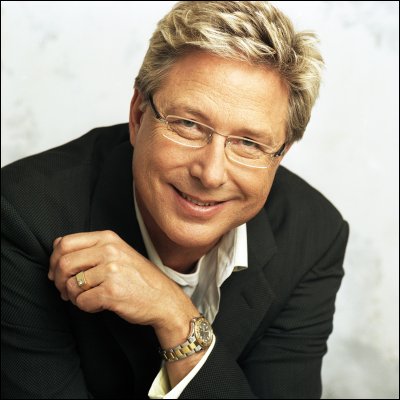 For more than 2 decades, Don Moen willingly shared his adoration for Gospel songs and has released more than a hundred songs that draw people closer to God. He has traveled almost everywhere and has led some of the biggest and most successful Spirit-filled worship concerts in the world. With over 5 million copies of albums sold, Don Moen is famously known for popularizing numerous Christian songs such as "God Will Make A Way", "Give Thanks", "Heal Me, Oh Lord", "God Is Good All The Time" and "Thank You Lord".
Don Moen's 2007 Tour kicked-off last June 22 at The Glad Tidings Church Auditorium in Vancouver, Canada produced by Maximedia Canada, Inc. His global popularity is expected to attract thousands of followers from the Christian and Catholic Communities who are yearning to hear his well-loved songs that affect their lives in so many ways.
Don Moen, the only praise and worship leader whose songs are endorsed by all Catholic, Christian and Protestant Church denominations in the Philippines, will once again warm the hearts of many Filipinos and people of all races with his glorifying music and inspirational words of faith. This would be Don Moen's sixth visit to the Philippines after doing SRO concerts in Manila, Pampanga, Cebu, Bacolod, Iloilo and Davao wherein he achieved a record-breaking 4-night concert series at The Araneta Coliseum a few years back. His 2007 Concert Tour promises to bring the same level of excitement to his ever-growing market from all walks of life that are looking forward to another gratifying worship event with new songs from his previously released albums entitled "Thank You Lord" and "Hiding Place" available in all House of Praise record outlets and other major record bars in the Philippines.
Watch out for Don Moen as he spreads God's healing words on July 27, 8:00 pm at The Pacific Grand Ballroom of the Waterfront Cebu City Hotel, July 28 at The Araneta Coliseum (4:00 pm and 8:00 pm), July 29, 5:00 pm at the Freedom Ring Amphitheater in Clark Expo, Pampanga and on July 31, 7:00pm at The Summit Center in Zamboanga City. Tickets available at all SM Ticketnet outlets located in all SM Department Stores Customer Service Counter nationwide with telephone number 911-5555. For more details, call Maximedia at 551-7777.
The Don Moen "Thank You Lord" Concert Tour 2007 is presented by Maximedia International in association with the Philippine Star and the following media partners: 91.5 Energy FM, 92.3 X FM, 93.9 I FM, 94.7 Mellow, 101.9 WRR For Life and Radio Veritas.