"Brains! Brains!" Such an iconic line that can only be attributed to the undead, even though they rarely even say that. Still, we can all agree that the undead, zombies, or Zs– whatever you call 'em– are some of the most frightening creatures in popular culture.
And popular culture has groomed them well. Films, TV, books, and video games have shaped and reshaped zombie stories in many forms, giving fans of the genre a pretty impressive roster of zombie content. And with another much-awaited zombie flick coming our way, the Train to Busan sequel Peninsula, this might be the perfect time to revisit the genre. On this list, we've rounded up ten films that will give you the nail-biting zombie thrills!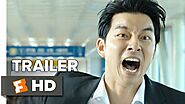 Directed by Yeon Sang-ho
Starring Gong Yoo, Jung Yu-mi, and Ma Dong-seok
Watch it on Netflix
Train to Busan follows Seok-woo and his daughter who boarded a passenger train to Busan. What should have been a peaceful trip becomes a nightmare when a zombie outbreak hits South Korea and the two are trapped inside the zombie-infested train.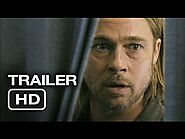 Directed by Marc Forster
Starring Brad Pitt, Mireille Enos, and James Badge Dale
Watch it on Netflix
Based on a novel by Max Brooks, World War Z tells the story of former U.N. investigator Gerry Lane. When a zombie pandemic breaks out, Lane is tasked to return on duty and travel to different parts of the world in search of the origin of the virus, and a way to combat it.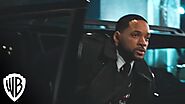 Directed by Francis Lawrence
Starring Will Smith, Alice Braga, and Charlie Tahan
Watch it on Netflix
This Will Smith starrer centers around the scientist Robert Neville who wanders around a deserted New York City with only his loyal dog by his side. Whenever darkness falls, however, the city becomes plagued by mutated humans hungry for flesh. Despite the immense danger, Robert continues to seek other survivors while trying to find the cure for the virus.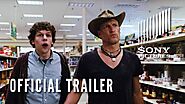 Directed by Ruben Fleischer
Starring Woody Harrelson, Jesse Eisenberg, Emma Stone, and Abigail Breslin
Watch it on Netflix
Zombieland adds fun and humor to the post-apocalyptic world plagued by zombies. Here, a ragtag group of survivors-- the fearless Tallahassee, college student Columbus, and the sisters Wichita and Little Rock-- team up to find the fabled safe haven in Los Angeles. Its sequel Zombieland: Double Tap is currently streaming on Netflix.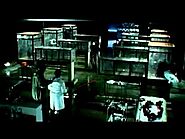 Directed by Danny Boyle
Starring Cillian Murphy, Naomie Harris, and Christopher Eccleston
Watch it on Google Play & iTunes Store
In 28 Days Later, a man named Jim wakes up from a coma only to find that the hospital and the streets outside have been deserted. Wandering around an empty city, he would soon discover that this is all caused by a virus that can make people go on a murderous rage.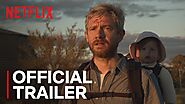 Directed by Ben Howling and Yolanda Ramke
Starring Martin Freeman, Susie Porter, and Simone Landers
Watch it on Netflix
Combining horror and drama, this Netflix original film follows Andy and his family as they navigate a world where zombies exist. After an encounter, Andy's wife got turned into a zombie and bit him. Now he's left with 48 hours to find a new caregiver for their infant daughter before he becomes a threat to his own child.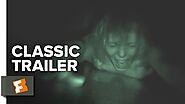 Directed by Paco Plaza and Jaume Balaguero
Starring Manuela Velasco, Martha Carbonell, and Jorge-Yamam Serrano
The found footage style common to other horror genre films meets a zombie plot in this franchise. The first film begins with the late-night TV reporter Angela and her cameraman Pablo covering the local fire station. When they receive a call from an old lady trapped in her apartment, Angela and Pablo follow the rescuers to the scene, where a danger they never expected lurks. Quarantine, a remake of the film is also on Netflix.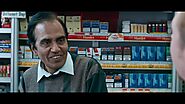 Directed by Edgar Wright
Starring Simon Pegg, Kate Ashfield, and Nick Frost
Watch it soon on Netflix
A comedy zombie movie and one of the most popular titles under the genre, Shaun of the Dead is about the salesman Shaun who seems to be leading a purposeless life. But things take an unexpected turn when zombies start to invade the city and Shaun must step up to protect his girlfriend and mother.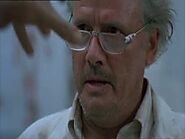 Directed by George A. Romero
Starring Duane Jones, Judith O'Dea, and Karl Hardman
If you want to revisit the classics, then your best pick are the three zombie films of George A. Romero, dubbed as the Trilogy of The Dead. This includes Night of the Living Dead, Dawn of the Dead, and Day of the Dead. Besides being considered the progenitor of the contemporary zombies, Romero is also known for putting satire in the said films.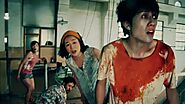 Directed by Shinichirou Ueda
Starring Takayuki Hamatsu, Harumi Shuhama, and Yuzuki Akiyama
This Japanese zombie comedy with meta-commentary was surprisingly well-received by the film critics despite its low-budget look. The film actually follows a low-budget zombie film's conception at an abandoned water filtration plant, where the stars and directors are suddenly attacked by real zombies.
Did we miss any zombie flicks worth watching? Let us know by leaving a comment below!