"We're in the endgame now…"
As cliché as it sounds, we are! This is a culmination, end of an era, and a changing of the guard. It seems like we've waited for this moment for so long. The running count as of now on Marvel's YouTube page for the first trailer of Avengers: Endgame is 94 million views. So as the movie opens on April 24 nationwide (and 26 international), lets take a look at some things we need to keep in mind before we see the movie. Careful–a large mix of emotions, facts, theories, and a bit of nerdgasm coming your way!
Oh Captain, My Captain, Farewell
For a while now it has been speculated that Captain America would die in the movie or leave the franchise at least. Regardless of what the outcome in the movie might be, this will be the last movie (at least for a while) that Chris Evans will be a part of in the Marvel Cinematic Universe (MCU). The actor is not under contract for any MCU movies moviing forward and wants to pursue directing. Before even agreeing to do the role, Evans raised concerns about being stuck doing one character for so long. Those were put to rest when he was assured of the plans, as well as character arc and depth that would be given to his role. But now just seems a perfect a time as any to move on to what he wants to pursue. It has been a great run Captain, we bid you farewell.
Saying Goodbye to One Captain, but Hello to Another
Now this may come as a shock to some of you, but Captain Marvel (played by Brie Larson) has been brought on board to primarily lead the Avengers in the wake of Captain America's departure. In the comics, Captain Marvel is one of the most powerful characters out there and is well equipped to handle almost any situation. In this case, the person tasked with possibly leading the MCU for the coming years is an Oscar winning actress and had a pretty strong showing with her first solo movie. As a fan I am hopeful, but as a critic, let's wait and see if her style of leading is as effective as Evans.
The Last Stand of the Big 6 Together
At the end of Avengers: Infinity War, fans were filled with so many emotions that it took them some time to realize that among the characters that weren't dusted were the first six Avengers in the MCU (Black Widow, Hawkeye, Hulk, Thor, Iron man, and Captain America). Them being the first six Avengers to start and carry the franchise, it is only fitting that they end their reign together. We've already mentioned that Evans won't be returning soon, but two other characters that are up in the air as of right now are Hulk and Thor. Mark Ruffalo has said that in the coming years he may be too old to continue playing our favorite green friend, and since there are no solo movies in sight for this character, it is safe to say he may be walking away from the character soon… But what about Thor?
There is thunder, but we have to wait for the lightning to strike
While there is no confirmation on the exact contract status of Chris Hemsworth, Tessa Thompson who plays Valkyrie in the MCU let it slip that there are talks going on behind the scenes about a possible fourth Thor movie. With Chris Hemsworth and Thor's ever growing popularity we can only hope this is true as fans whom at first were skeptical and didn't even know the Thor character will definitely be devastated if they lose another key character.
Don't count RDJ out just yet
It was been speculated that at least one of the big six will die or leave the MCU after Endgame, and the two prime candidates are Tony Stark a.k.a Iron Man and Steve Rogers a.k.a. Captain America. But if we are to believe Robert Downey Jr., this role is too important to him. Time and time again in his interviews he's said how much he fought tooth and nail to get the role. He went as far as passing up roles and offering roles to those in the running with him and boy, are we glad he stuck with it. Believe it or not, the people in the running back then for the role among many were John Hamm and Tom Cruise!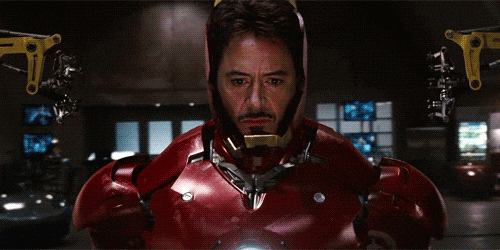 A new team in the works, and new solo movies in the works
Many characters have now flooded into the MCU since 2008, and with that the development of new storylines and characters, some of which are about head to their own solo movies as well as sequels. In the works now are the Black Widow solo film, Doctor Strange 2, Black Panther 2, and Spider-Man: Far From Home to name a few. And in an astonishing turn of events, James Gunn has been rehired to direct Guardians of the Galaxy vol. 3. With all these characters now having met each other in the MCU and are being developed even more, expect to see several teams change as the years roll in.
Disney and Fox Merge
In the comics, there seems to be an endless supply of Marvel characters to choose from. However, due to ownership and distribution rights, a lot of major characters have not been able to share the big and small screen together. With this deal being done, Disney and Marvel can now in effect bring any X-men character and more into the MCU. With only X-men: Dark Phoenix left in coming to theaters for Fox, let's pray that these characters are worked in soon. Also, with the introduction of Disney's new streaming service, you can expect a whole lot of content to be released. Who knows, we may even get a X-men and Avengers crossover show soon!
Avengers: Endgame is not the movie you expect it to be, but for all the best reasons.
Fans coming into the movie shouldn't expect exactly a direct sequel to Infinity war, at least the way you are accustomed sequels to being. Kevin Feige the head of Marvel even stated that this is a very special movie, both different and similar to everything they have done. And in all their interviews, the cast has clearly said how much of an emotional roller coaster this movie is. For those who need a refresher, this is a culmination of 21 movies and a decade in the making. From Ironman jumpstarting it all, to the Avengers finally together in 2012, this movie has to be special. Prepare for 3 hours of cinematic heaven.
But remember, even if we are in the endgame now, there is still more to come.
Avengers: Endgame is now showing in cinemas nationwide. Book your tickets here!