June is still Pride Month, and while it's already the middle of the month, it's never really too late for people to show their Pride! To celebrate the LGBTQ+ community, their stories, and their art, we have compiled 8 shows and films you can stream right now on Netflix: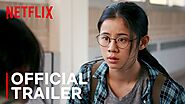 The Half of It is a film by Alice Wu, telling the story of the smart senior high student Ellie Chu who gets paid for writing essays for her classmates. Her life takes a turn when the school jock Paul Munsky asks her to help him write a love letter for Aster Flores, who she secretly crushes on. Leah Lewis, Daniel Diemer, and Alexxis Lemire.
ALSO READ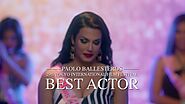 Die Beautiful first premiered at the 2016 Metro Manila Film Festival. It stars Paolo Ballesteros as Trisha Echeverria, a transgender woman whose last wish is to die beautiful and to have her transform into different female figures every day of her wake. The film also looks back on the life she lived as a transgender woman in a Filipino society. The film stars Paolo Ballesteros, Christian Bables, Joel Torre, Gladys Reyes, and more.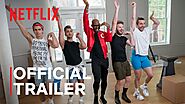 Queer Eye is a reality show which features the Fab Five - all of who are experts in different backgrounds - who give different kinds of people the makeover that their lives deserve. The show currently has 5 seasons.
ALSO READ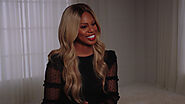 Disclosure is a documentary that gives audience a look at the depiction of transgenders in film and television. Laverne Cox, Lilly Wachowski, Yance Ford, Mj Rodriguez, Jamie Clayton, and Chaz Bono appear in the film to share their reactions to some of Hollywood's beloved moments.
5
The Death and Life of Marsha P. Johnson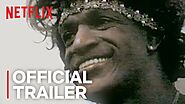 This documentary re-examines the death of Marsha P. Johnson, a transgender woman who was known to be one of the icons of the gay rights movement of the 1960s. The documentary features trans activist Victoria Cruz who tries to uncover the truth of her death - whether she committed suicide or was murdered - all while celebrating her legacy.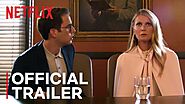 The Politician stars Ben Platt as Payton Hobart, a rich student who has dreamed of becoming the President of the United States ever since he was seven. To reach the highest position in America, though, he must first go through the process of the Student Body elections, where he must outsmart his batchmates without smearing his perfectly-crafted image. Joining him in the cast are Gwyneth Paltrow, Laura Dreyfuss, Jessica Lange, and more.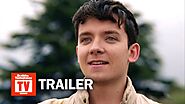 Sex Education is about socially-awkward teenager Otis whose mom is a sex therapist. He ends up working with his schoolmate Maeve, starting a sex therapy clinic in school where he helps and gives advice to their fellow students' issues. He eventually realizes that as he tries to figure out the problems of his friends, he himself might also be needing a therapy of his own. The show stars Asa Butterfield, Gillian Anderson, Ncuti Gatwa, Emma Mackey, and more.
ALSO READ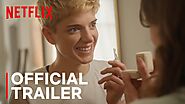 Feel Good is a dramedy about Mae, a rising stand-up comedian whose addictive behaviors and intense romanticism dominates. Things take a turn for her when she meets the pragmatic George, who she's instantly attracted to. As she enters a romantic relationship, Mae starts to juggle and maintain a healthy relationship with her family, her fellow addicts in a support group, her colleagues, and with George. It stars Mae Martin and Charlotte Richie.
Want more Pride content from Netflix, you can always check out this page where they've compiled their collection of LGBTQ+ films, shows, and documentaries!