Check out the movies opening this week!
---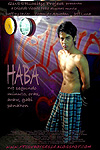 Haba
Two young men, one a put-upon but responsible breadwinner of his family, the other a jaded bum with nothing to look forward to in life, have a chance encounter that gives them insight in the difference of their lives.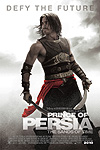 Prince of Persia: The Sands of Time
(In theaters Thursday, May 27)
In medieval Persia, an adventurous prince armed with a dagger that can turn back time must team up with a feisty princess to stop a vizier from unleashing a massive sandstorm that could consume the entire world.
Still Showing on Silverscreen: