Check out the movies opening this week!
---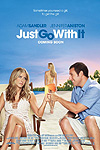 Just Go With It
A man who pretends to be unhappily married to get women has his scheme backfire when he actually falls in love. Now he has to enlist the help of his best friend and her kids to pretend that he's going through a divorce, and is ready for a real relationship.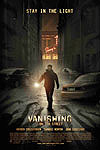 Vanishing on 7th Street
A sudden darkness causes people to instantly disappear. The last few remaining human survivors huddle together in the light, hoping to find a way to survive the relentless shadows that seek to take them away.
Brod
A gay law student joins a prestigious fraternity, hoping it will help him start his career. But he quickly finds that being part of a fraternity can mean painful and dangerous things.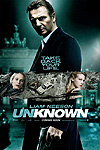 Unknown
(In theaters, Friday, February 18)
A man gets into an accident and falls into a coma. When he wakes up, he finds that another man has assumed his identity, and that no one seems to remember who he is. He sets out to recover his identity, and uncovers a far bigger plot.
Still Showing on Silverscreen: