Check out the movies opening this week!
---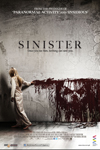 Sinister
A true crime novelist struggling to find his next big story discovers a box of home videos showing other families being brutally murdered, but his investigation soon leads him to a supernatural entity that may be placing his own family in harm's way.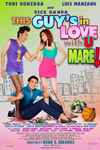 This Guy's In Love With You Mare
Heartbroken that his longtime crush is now attached to a woman, a gay man sets out to ruin that relationship by pretending to be straight and courting the affections of his love's girlfriend.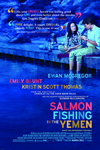 Salmon Fishing In The Yemen
A sheik wishes to bring his beloved pastime of salmon fly fishing to the deserts of his nation. To accomplish this impossible task, he enlists the help of a British fisheries expert, who quickly learns to achieve incredible things.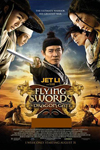 Flying Swords Of Dragon Gate
Dangerous martial artists from all over China converge on an inn in the middle of an unforgiving desert, all hoping to unearth a great treasure.
Pitch Perfect
A freshman joins an all-girl campus singing group. She brings such much-needed energy to the group, giving them the edge to take on their all-male campus counterparts.
Still Showing on Silverscreen: