2014 felt like a year of transition for Filipino cinema. The landscape is shifting, with some of the festivals changing the way they do things, some festivals disappearing completely, and the mainstream putting out more interesting work. After having a banner year in 2013, one could feel the local scene struggling to adjust and adapt. Meanwhile, international distributors brought a fascinating array of arthouse pictures in our cinemas. Here's the best of what we got this year:
THE TOP TEN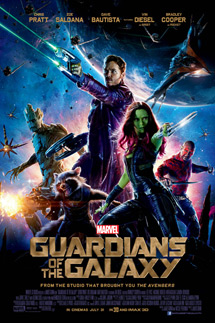 10. Guardians of the Galaxy (James Gunn)
In an era of too many superhero films, Guardians of the Galaxy somehow arrives feeling fresh and new. Director James Gunn seemed to be pretty much given freedom over these minor comic characters, and he puts together something weirder and more endearing than your average explosions-filled blockbuster.
9. Mula Sa Ano Ang Noon (Lav Diaz)
Mula sa Ano Ang Noon isn't as easily digested as Norte, and won't likely find the same crossover appeal. But it is still Lav Diaz doing what he does best: telling uniquely Filipino stories that defy normal cinema convention.
Our weekly highlights and entertainment guides, straight to your inbox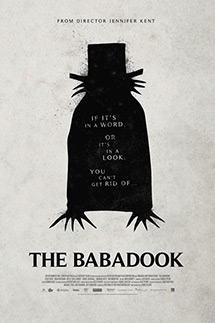 8. The Babadook (Jennifer Kent)
Part of the story of movies in our cinemas in 2014 is the series of acclaimed international arthouse films that somehow find their way into theaters without much fanfare. Jennifer Kent's The Babadook is the smartest horror movie I've seen in a while. It mines fear from real life anxieties that are far scarier than the already terrifying titular monster.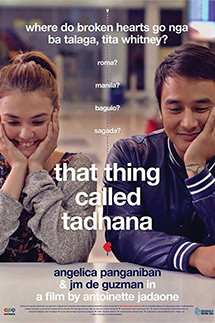 7. That Thing Called Tadhana (Antoinette Jadaone)
Full disclosure: I contributed money to That Thing Called Tadhana when the production was trying to raise funds for the rights to use a Whitney Houston song. This fact probably doesn't change much, but ethics dictate that I do it. That Thing Called Tadhana eschews the normal rhythms kilig and finds something more powerful in the simple kindness of a stranger keeping a song going.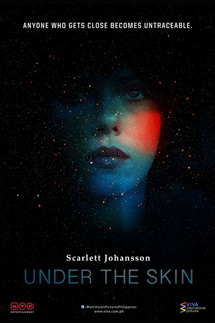 6. Under the Skin (Jonathan Glazer)
Under the Skin is probably the strangest film that got into our cinemas this year. It is also one of the most compelling. The film finds really unique tension in completely improvised scenes shot on the streets with unsuspecting participants. And then it doubles down on the weirdness as the film returns to adapting its source material and introduces its science fiction roots. Amazing stuff.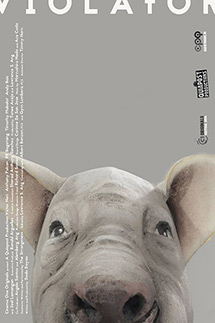 5. Violator (Dodo Dayao)
Violator makes it feel like the world is ending. Many films have tried to do the same, using giant budgets to fill the screen with death and destruction. Violator does it on a much smaller, more personal scale. Its carefully deployed images build a portrait of the apocalypse far more haunting than what blockbusters are able to offer. Also: Joel Lamangan is great in it.
4. Lorna (Sigrid Andrea Bernardo)
Sigrid Andrea Bernardo's sophomore feature Lorna once again showcases the filmmaker's ability to balance heavy drama with light comedy. The amazing performance from Shamaine Buencamino is one of the true must-sees of the year.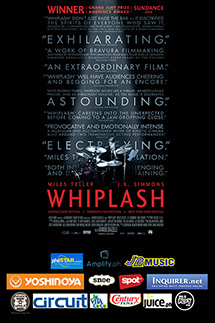 3. Whiplash (Damien Chazelle)
Again, I don't know how this got into our theaters. As far as I can tell, nobody really saw it, and that's a real shame. This story of ambition and obsession gone terribly wrong has several of the most gripping sequences I've seen this year. The film turns jazz drumming into the most exciting thing in the world. And JK Simmons is simply magnificent in it.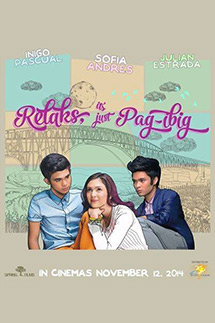 2. Relaks, It's Just Pag-Ibig (Antoinette Jadaone and Irene Emma Villamor)
Whereas That Thing Called Tadhana seems to almost reject the elements of the typical Filipino romcom, Relaks, it's Just Pag-Ibig tackles them head on. It is pure pop magic, the film making formulaic elements feel fresh and affecting. After years of films turning romance into a narrative obligation, Jadaone crafts an experience that makes love feel like a grand adventure.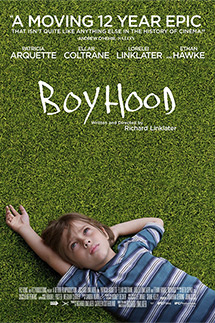 1. Boyhood (Richard Linklater)
And here is the biggest botched release of the year. Linklater's Boyhood opened on just six screens here with very little promotion. It is a film that deserves much better. The presumed frontrunner for the Oscar Best Picture race deserves every bit of praise it has gotten. It's a completely unique experience that cannot be replicated. The film distills story to its purest form, foregoing the typical elements of narrative in favor of simply documenting the changes in the life of one boy. It is amazing stuff.
Honorable Mentions: The Grand Budapest Hotel is pure entertainment. Edge of Tomorrow was great fun. Godzilla brought the monster back to the big screen in style. The Lego Movie is simply brilliant. Nightcrawler was a another arthouse film that weirdly snuck into our theaters that deserves your attention. Gone Girl elevates its material through bravura filmmaking. Dagitab was the best film from this year's Cinemalaya. Sundalong Kanin was a promising debut. Magkakabaung from the MMFF New Wave is excellent. Kubot: The Aswang Chronicles 2 is the must-see of the MMFF, followed closely by English Only, Please.
SPECIAL MENTIONS
BEST REMAKE – T'yanak (Peque Gallaga and Lore Reyes)
T'yanak takes the concept of a woman adopting a demonic baby monster thing and really runs with it. It layers on toxic family dynamics and a clear love for genre cinema. Judy Ann Santos once again proves her mettle, and makes you believe that she really does love that little monster baby. It also happens to feature the best single sequence in Filipino cinema this year: a masterful scene set inside a theater that is a brilliant piece of postmodern filmmaking.
BEST FILM I DON'T REALLY UNDERSTAND – Esoterika: Maynila
For two years in a row now, Elwood Perez has unleashed his unabashed weirdness on our screens. And it has been glorious. The film is a trek through the artistic underground of Manila, and it is a trip in every sense of the word.
WORST PRODUCT PLACEMENT – Magtiwala Ka: A Typhoon Yolanda Story
In what world does it seem like a good idea for a film that is supposedly a tribute to Yolanda survivors to feature length product placement segments for a cosmetic surgery practice. Gross. So very gross.
MOST IMPROVED FESTIVAL – QCinema
The Quezon City Film Festival stepped up to fill the void left by Cinemanila. It offered a really strong selection of international films. While the local selection could have been better, it's still a huge step up from the previous edition of the festival.
MOST MYSTICA – Querido
We were all surprised this year when 90s singer Mystica released a 7 hour movie on Youtube. It is apparently an impassioned defense for her marriage to a much younger man, which somehow entails doing splits, a lot of macho dancing, and her wedding video. All the best art comes from a truthful place. Whatever else might be said about Querido, one cannot deny that it comes from a truthful place.
BEST ACTING PERFORMANCE BY A DIRECTOR – (Tie) Joel Lamangan ('Violator') and Lav Diaz ('Lorna')
In Violator, Lamangan is terrific as a grizzled police veteran. He offers an earthy performance that really punctuates the darkness of the film. In Lorna, Lav Diaz is a real heartthrob, eliciting perhaps the biggest kilig moments of the year. Both offered memorable performances that might make you forget that they are filmmakers in their own right.
ACTRESS OF THE YEAR – Angelica Panganiban
Angelica Panganiban is consistently the best thing in the movies that she's in. This year, she stole the show in Beauty in a Bottle, and won hearts in That Thing Called Tadhana. Give this woman more work.
ACTOR OF THE YEAR – Sid Lucero
This isn't even the best year of Sid Lucero. But he remains one of the best things about Filipino cinema. His turns in T'yanak and Mauban: Ang Resiko cement his place as one of the finest actors working today.
FILMMAKER OF THE YEAR – Antoinette Jadaone
Has any filmmaker ever had a year as good as Antoinette Jadaone? Her films Beauty in a Bottle, Relaks, It's Just Pag-Ibig and That Thing Called Tadhana are all good. And she also wrote English Only, Please, which won prizes at the MMFF from best original story and best screenplay. Antoinette Jadaone has arrived, and clearly nothing can stop her.