The Man of Steel returns to the big screen in next year's most anticipated comeback. Kurt Russell and Josh Lucas face unimaginable odds as their ill-fated ocean liner Poseidon capsizes. Visiting extraterrestrials terrorize Nicole Kidman, lonely hearts Sandra Bullock and Keanu Reeves fall in love, Harrison Ford robs a bank and George Clooney turns the heat on the CIA.

Movie scenarios never sounded more interesting as Warner Bros. announces its lineup of potential blockbusters for 2006.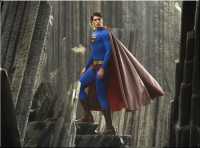 "Superman Returns." Following a mysterious absence of several years, the Man of Steel (Brandon Routh) comes back to Earth in this epic action-adventure directed by Bryan Singer ("X-Men," "X2"). While Lex Luthor (Kevin Spacey) plots to render him powerless once and for all, Superman faces the heartbreaking realization that the woman he loves, Lois Lane (Kate Bosworth), has moved on with her life. Or has she? Superman's bittersweet return challenges him to bridge the distance between them while finding a place in a society that has learned to survive without him. In an attempt to protect the world from cataclysmic destruction, Superman embarks on an epic journey of redemption that takes him from the depths of the ocean to the far reaches of outer space.

"The Visiting." This frightening science-fiction thriller is the story of a mysterious epidemic that alters the behavior of human beings. When a Washington, D.C. psychiatrist (Nicole Kidman) discovers the epidemic's origins are extraterrestrial, she must fight to protect her son, who may hold the key to stopping an imminent invasion.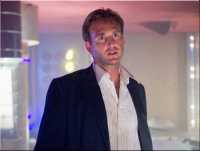 "Poseidon." When a rogue wave capsizes a luxury cruise ship in the middle of the North Atlantic Ocean, a small group of survivors (including Kurt Russell and Josh Lucas) find themselves unlikely allies in a battle for their lives.

"Lucky You." In the world of high-stakes professional poker, a gifted young poker player (Eric Bana) confronts his personal demons as he attempts to win a world championship tournament in Las Vegas.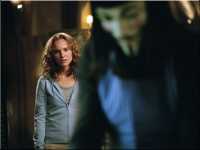 "V For Vendetta." Set against the futuristic landscape of totalitarian Britain, this action-thriller tells the story of a mild-mannered young woman named Evey (Natalie Portman) who is rescued from a life-and-death situation by a masked vigilante (Hugo Weaving) known only as "V."

"Lady in the Water." A modest building manager (Paul Giamatti) rescues a mysterious young woman (Bryce Dallas Howard) from danger and discovers she is actually a narf, a character from a bedtime story who is trying to make the treacherous journey from our world back to hers. Written and directed by M. Night Shyamalan.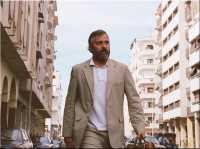 "Syriana." A searing political thriller that unfolds against the intrigue of the global oil industry. As a C.I.A. operative (George Clooney) begins to uncover the disturbing truth about the agency, an up-and-coming oil broker (Matt Damon) faces an unimaginable family tragedy and finds redemption in his partnership with an idealistic Gulf prince.

"Firewall." A suspenseful action-thriller starring Harrison Ford as the head of security at a major global bank whose wife and children are held for ransom in order to convince him to rob his own bank of millions of dollars.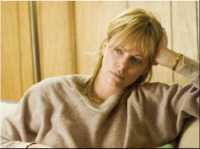 "North Country." Oscar-winner Charlize Theron stars in the inspiring story of a single mother who rallies her coworkers to rise above the unfair treatment they face at a local mining company.

"The Lake House." A magical love story concerning a lonely doctor (Sandra Bullock) and a frustrated architect (Keanu Reeves) who live in the same house two years apart and fall in love via letters they exchange through a mailbox that mysteriously bridges time.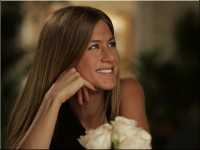 "Rumor Has It." A wacky romantic comedy about a young woman (Jennifer Aniston) who puts her marriage plans on the shelf so she can return home to Pasadena and unravel family secrets. She has discovered that the 1967 film "The Graduate" was probably based on her family.

"The Reaping." This supernatural thriller centers on a myth debunker (Hillary Swank) who travels to a small, religious town in Texas to investigate occurrences that appear to be the 10 Biblical plagues.

"The Ant Bully." A computer-animated feature which tells the tale of a young boy who floods an ant colony with his water-gun, and is magically shrunken down to insect size and sentenced to hard labor in the ruins.

"300." Based on Frank Miller's graphic novel, this epic adventure tells the real-life battle of Thermopylae, in which King Leonidas (Gerard Butler) and 300 Spartan warriors fought to the death against the massive Persian army.

"Happy Feet." This computer-animated feature is a comedy adventure set in the land of the Emperor Penguins in the heart of Antarctica. These penguins sing, each needing their own special song to attract a soul mate. Unfortunately, our hero Mumble (Elijah Wood), son of Memphis (Hugh Jackman) and Norma Jean (Nicole Kidman), is the worst singer in the world...but he can tap dance something fierce!

"The Departed." Matt Damon plays a gangster who has infiltrated the Boston police department as part of its cadet class and has been steadily rising through the ranks. Leonardo DiCaprio is a cop who's been deep undercover inside the mob and is starting to come unglued. Each side works feverishly to flush the mole out, with deadly consequences.

"Zodiac." From director David Fincher ("Panic Room, "Seven") comes this suspense thriller about a newspaper cartoonist (Jake Gyllenhaal) who tries to crack the mystery of the infamous serial slayer dubbed the Zodiac Killer. The killer terrorized the San Francisco area from 1966-78, committing at least 37 murders.

"Flags of Our Fathers." Based on the bestseller by James Bradley. Clint Eastwood directs this action-drama told from the point of view of Bradley, whose father was one of the six soldiers who raised the American flag at the battle of Iwo Jima. It was only after his father's death in 1994 that Bradley learns the full extent of his father's heroism.

"A Scanner Darkly." Set in a future world where America has lost the war on drugs, undercover cop Fred (Keanu Reeves) is one of many agents hooked on the popular drug Substance D, which causes its users to develop split personalities. Fred, for instance, is also Bob, a notorious drug dealer. Along with his superior officers, Fred sets up an elaborate scheme to catch Bob and tear down his operation.