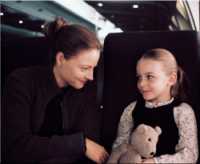 At the center of the mounting tension and spiraling human intrigue in Touchstone Pictures' new suspense thriller "Flightplan" lies Kyle Pratt, a widow wracked with grief, and a mother who finds herself in an unimaginable position: trying to make an entire airplane's crew and passengers believe that her little girl has somehow disappeared from plain sight.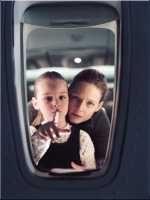 One of her generation's most accomplished leading actresses, as well as a distinguished director in her own right, Jodie Foster brings tremendous energy and complexity to the role of Kyle, embodying every detail of her transformation from numbed grief to horrified shock to galvanized action as she stops at nothing to solve the gut-wrenching mystery that has taken her daughter.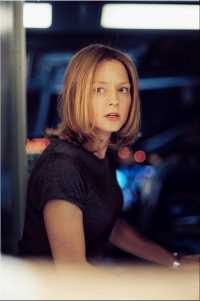 Foster, who first gained notoriety and an Oscar® nomination as a teenager giving a stirring performance in Martin Scorsese's "Taxi Driver," has been a distinctive creative force in Hollywood for the last few decades. She has twice won the Academy Award®: for her stunning performance as a rape victim in "The Accused" and for the unforgettable role of FBI Agent Clarice Starling in the now-classic thriller "The Silence of the Lambs." Her versatility in recent films has brought her from the edge-of-your-seat suspense of "Panic Room" to the lavish period drama of "Anna and the King" to a French-speaking role in Jean-Pierre Jeunet's acclaimed war film "A Very Long Engagement."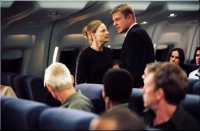 As a mother of two, Foster felt a strong affinity for "Flightplan" from the minute she heard about the story from producer Brian Grazer. "What really moved me about the script was the idea of a woman who has lost her child and yet suddenly is forced to question her sanity because there's so much grief inside her that she has to wonder if she's going insane," says Foster.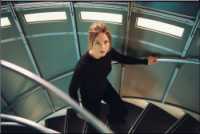 "Meanwhile, she's in this strange sort of international world of an airplane where people are naturally suspicious of one another, so the situation has tremendous tension and pressure to it."
Foster continues: "I also have always liked the idea of stories that unfold inside confined spaces. I like the intensity and how the story always winds up being about how people cope with one another and change inside that space. This movie is a thriller but it's also a personal journey--a glimpse at how one woman reacts under the greatest sort of stress and panic, how she pulls herself back from the abyss of grief and gets herself together. I think that Kyle isn't really so much heroic as she is absolutely driven. She might sometimes be brash, sometimes irrational, other times manipulative. But she will do anything she can to find her daughter."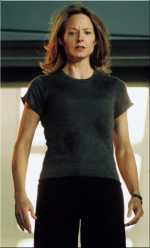 Director Robert Schwentke found working with Foster to be a constantly exciting and revealing experience. "She is utterly fearless. She is able to take herself or her character to emotionally uncomfortable places. She is totally committed to the role and every one of her choices reflects that. If something is truthful for the character, she will do it even if that makes her appear less likeable or out of control. She has the amazing ability to repeat the same line fifteen times, making every take sound different and as though she is saying it for the first time. I felt very, very lucky."