From action thriller director James Wong who helmed "Final Destination" movies and introduced breathtaking action in "The One" comes "Dragonball Evolution" - the exciting action adventure about a boy named Goku (Justin Chatwin) who embarks on a thrilling and dangerous journey of self-discovery as he endeavors to save the world from obliteration. Based on the massively popular Japanese Manga (comic books), the film is set to be a gripping tale of a young hero who is challenged at every turn trying to defeat the evil Lord Piccolo (James Marsters) and find the mysterious dragon balls and save the planet.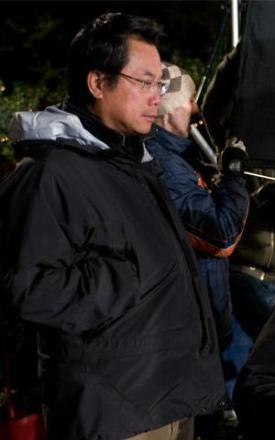 Director James Wong was well aware from the outset that in taking on the challenge of Dragonball, he was beginning a journey as monumental as the one facing his own fictional hero, Goku. The Japanese Manga is well loved around the globe and fans are eagerly anticipating the film. They are unlikely, however, to be disappointed. And audiences who have never read the comic books or seen the video games or animated TV series are certain to be equally enthralled by this action packed rollercoaster – fascinating because of the Asian flavor and mythology at its core. Complete with sensational battles, martial arts and dazzling visual effects, the film is fast paced and riveting with richly drawn characters.
Q: What attracted you to the movie? There are so many Dragonball fans, it must be quite a challenge.

A:
"Well, it is dangerous in many ways and it's scaring the hell out of me to do it. At the same time, I felt like it was a wonderful challenge and opportunity. I learned a lot about the Manga because I had no previous knowledge of it, except that my kids loved watching the Dragonball Z cartoon. I read the Mangas and I really fell in love with them. Obviously the fans of the Mangas already love the story and I hope they love this film too."
Q: How did you approach this epic story?

A:
"We started with all the major characters that were in the Manga, of course, and we took as much material that could be translated into a movie as we could. The Manga is so spectacular and so amazing. The worlds the characters embody are extraordinary and so it was difficult to translate everything into a film. I included what I thought were the most important elements - the characters and the fun and the tone."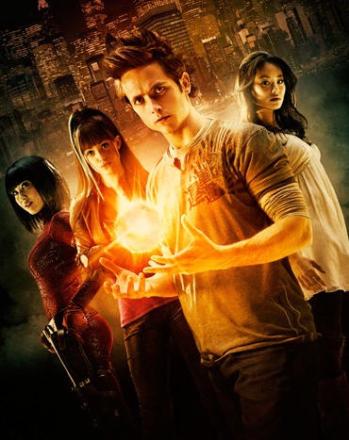 Q: The original series starts when Goku is a small child; he is a teenager when we meet him in the film. Why did you decide to change that?

A:
"I think it was a good way to start the movie for several reasons. We wanted Goku to have a love interest for one thing. When I read the manga, I really felt it would bring in a wider audience with older teens as well as younger kids. Also I think that focusing on Goku as a teenager allowed the character a lot more depth and a wider range of emotions that we could explore."
Q: Would you talk about the overall appeal of the film and how this stands out from the other sci-fi action films?

A:
"I would say the most important things about Dragonball are really the tone, the fun and the characters. It's, sci-fi action, comic action and there is plenty of that, but I think at the end of the day it's not about the action. It's really about the people we meet. Dragonball is a charming, fun adventure. There are great fight scenes and there are fantastic visuals. And it is really all about Goku, a great, wonderful, guileless character who transforms into a hero. We are involved with his journey as he becomes a hero. The characters are what will essentially make Dragonball special. You are going to love them."
Q: There are Asians in the cast, yet Goku, the main character is white American. Is there a specific reason that you cast him?

A:
"I think I'm pretty sensitive to racial issues and I don't have any sort of prejudice against Asian actors. I am Asian myself. I'm Chinese. But when I read the manga, I really didn't think Goku was Asian. I didn't think he had to be any particular race or ethnicity. He is drawn with crazy hair and ultimately he's an alien. He's not human. When we cast the part, I was looking at every kind of actor. Some of the characters drawn in the manga are definitely Asian like Master Roshi, but with Goku I never thought that by casting Justin I was doing something that was contrary to the manga."
"Dragonball Evolution" opens very soon in April from 20th Century Fox to be distributed by Warner Bros.