Something huge is about to go down in the world's largest museum in the upcoming heartwarming family movie "Night at the Museum 2: Battle of the Smithsonian" starring Ben Stiller.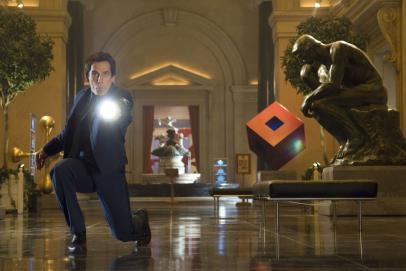 Ramping up the action and adventure of the previous film, "Night at the Museum 2" brings back Ben Stiller as Larry Daley, the unfortunate night watchman who continues to encounter living and breathing museum exhibits. Academy Award nominee Amy Adams ("Doubt") and Hank Azaria join the returning cast of Robin Williams, Ricky Gervais and Owen Wilson in this bigger-than-life sequel from director Shawn Levy.
The sequel gives a new "night' and "museum" for Larry Daley where the film's centerpiece will be bringing to life the Smithsonian Institution, which houses the world's largest museum complex with more than 136 million items in its collections, ranging from the plane Amelia Earhart (Amy Adams) flew on her nonstop solo flight across the Atlantic and Al Capone's rap sheet and mug shot to Dorothy's ruby red slippers and Archie Bunker's lounge chair.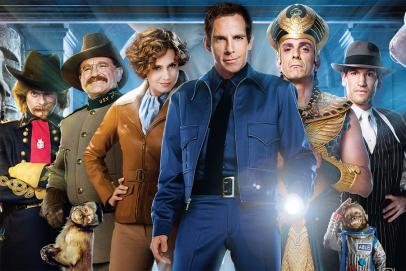 No major film has ever shot inside the Smithsonian in Washington…until "Night at the Museum 2." This is the first time in the Museum's 162-year history has allowed its name to be used in the title of a movie produced for theatrical distribution. The reason behind this, explains Richard Kurin, Acting Under Secretary for History, Arts and Culture of the Smithsonian Institution is that the popularity of the first movie, "Night at the Museum" convinced them that it is an innovative way to capture the imagination and curiosity of a young audience. They have indeed tracked that the original film, shot at the Museum of Natural History in New York, resulted in increased attendance and interest in the museum's collections, portraying the museum and its collections on a positive note. As such, they anticipate a similar reaction following the release of this sequel in May 2009.
"Night at the Museum 2: Battle of the Smithsonian" opens very soon in theaters from 20th Century Fox to be distributed by Warner Bros.