Automobiles, streetcars and ferryboats are transformed into potential weapons of mass destruction in "12 Rounds" starring wrestling idol John Cena. In the movie, Cena plays everyday cop Danny Fisher in New Orleans struggling to save his kidnapped girlfriend from a revenge-seeking criminal. The revenge embroiled Fisher in a cat-and-mouse chase of "12 Rounds" in the city of New Orleans. As each round nears to a conclusion, the tasks keeps Danny guessing at every treacherous turn, hurtling the determined cop through the city at a breakneck pace.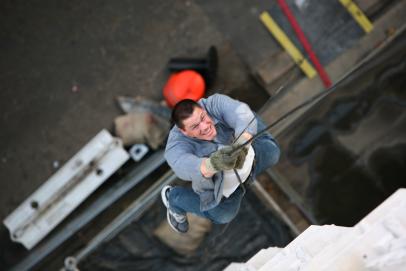 Q: Initial reaction to the title was that it was 12 rounds of boxing, but that's not the case.

A:
Everyone gets that idea and they are pleasantly surprised when they find out it's 12 challenges and not 12 rounds of boxing. I think people will be pleasantly surprised with the movie as well. I don't know what people are expecting but I think this movie will exceed their expectations.
Q: Can you describe your character in the movie?

A:
Danny fisher is just a regular cop, who makes a bit of a lucky bust and knows it. . The whole everyman thing is easy, I'm just trying to be me, I like the fact that Danny struggles. He doesn't come out of a phone booth and stop bullets.
Q: How is this character different from the Marine?

A:
The Marine was more like a terminator character, there is even a line in the movie, "this guys like the terminator." He's very impervious to bullets, indestructible, a guy who can't be defeated. Danny Fisher really is a normal dude. There are moments in the movie were he experiences defeat, doubt, he doesn't have faith in what he can do. It's a very normal scenario for someone to go through as opposed to the Marine, who is very super human.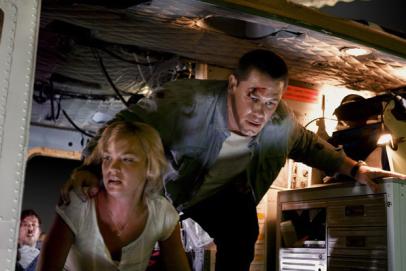 Q: How does this movie help in your career as an actor?

A:
It's more than another role for me; this is my initiation into the rarified air of action movie star. Moreover, the film's Danny Fisher is the type of action hero that I enjoyed watching, as a fan of the genre. The '80s was the era of the 'everyman' hero. nd there hasn't been that style of hero since then. Guys like Bruce Willis in 'Die Hard' proved that an everyday person can be an action hero. If I'm even considered in that club, I'm definitely off to a great start."
Q: How was it working with Ashley Scott who plays your girlfriend in the movie?

A:
Ashley Scott was great, not only is she a beautiful young woman but she's very fun to be around. The dynamic of the couple is a couple that's been around for a while, but really, the guy is very gun shy and the girl is very, very independent and fun to be with and she's just that.
Q: How was it working with the director of Die Hard 2?

A:
Renny Harlin is a great guy, both personality and professionally. He was so very well prepared that he had the entire movie shot before I got there for pre-production. He had it in his head what he wanted to do with the movie before having even met me. I was fascinated by that, every day, he would come to the set with unbelievable shot lists and people would think that he wouldn't be able to get it done and he got it done. On a personal level, very, very good guy to know and a very great guy to hang with.
"12 Rounds" opens March 25 in theaters nationwide from 20th Century Fox to be distributed by Warner Bros.