Hugh Dancy, Workaholic Boss In 'Confessions of a Shopaholic'
posted on

Mon, 9 Feb 2009 12:00 AM
British actor
Hugh Dancy
("Black Hawk Down," "King Arthur," "Ella Enchanted") stars opposite Isla Fisher in Touchstone Pictures' new romantic comedy "
Confessions of a Shopaholic
," based on the bestselling novel by Sophia Kinsella, and directed by P.J. Hogan ("My Best Friend's Wedding").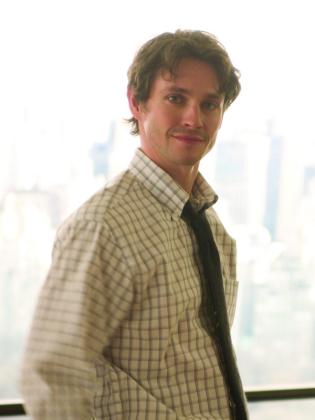 Dancy plays Luke Brandon, the ambitious, intensely driven and workaholic young editor of financial magazine, Successful Saving where shopaholic Rebecca Bloomwood (Fisher) lands a job as, ironically, a financial columnist. Extravagant and frivolous, she is a compulsive shopper and ostensibly the two have nothing whatsoever in common. But sparks fly and these charismatic characters are inextricably – and drawn to each other.
"Hugh Dancy is someone we've worked with in the past," says producer Jerry Bruckheimer. "He played Schmid, the medic, in 'Black Hawk Down,' and then Galahad in 'King Arthur.' I think he's a wonderful young actor, extremely handsome, very charming, and I think somebody who is going to be a major movie star."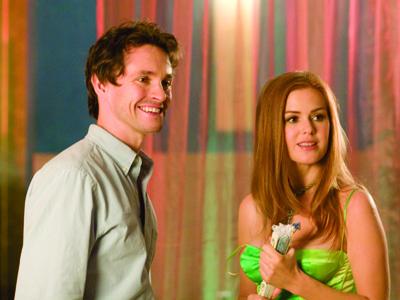 Adds P.J. Hogan, "Hugh is ice to Isla's fire. They're both what the other needs, and they were a perfect match. Hugh had to be just what he was in the books, a Brit. Hugh has that edge that the Luke Brandon in the books has. Luke grounds Becky and she breathes life into him—he was totally committed to his career and was just letting life pass him by."
"On the surface, Luke appears to be the polar opposite of everything that Becky is attracted to," says Dancy. "He's utterly disinterested in clothes and shopping, and he's in love with the world of finance, which she clearly has a bit of a problem with. But like all good matches, these initial differences end up being the very thing that draws the two characters together."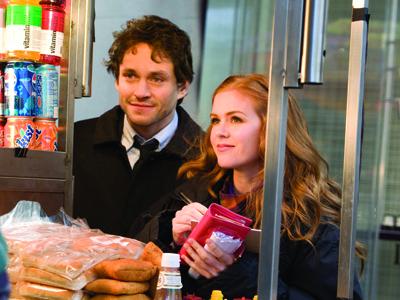 "Hugh is so much fun," says Fisher. "He's down to earth, and has that typical British sensibility, very witty, dry and smart. I think he brought all those qualities to Luke, and the relationship between he and Rebecca is very sweet."
Dancy's recent credits include "The Jane Austen Book Club," starring Maria Bello and Emily Blunt, "Evening" with Claire Danes and Toni Collette, and the independent film drama "Adam," which recently premiered at Sundance.
In 2001, Dancy starred in Jerry Bruckheimer's "Black Hawk Down," directed by Ridley Scott and starring Josh Hartnett, Eric Bana and Orlando Bloom. This was followed by Miramax's "Ella Enchanted," opposite Anne Hathaway. Dancy also appeared in the Jerry Bruckheimer epic "King Arthur," alongside Clive Owen and Keira Knightley.
Opening soon across the Philippines, "Confessions of a Shopaholic" is distributed by Walt Disney Studios Motion Pictures International.