On Our Shelves: Bayaning 3rd World
posted on

Fri, 9 Jan 2009 12:00 AM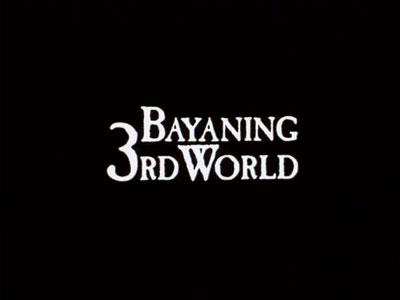 Bayaning 3rd World
Directed by Mike de Leon
Written by Clodualdo del Mundo Jr. and Mike de Leon
Starring Ricky Davao, Cris Villanueva, Joel Torre, Lara Fabregas, Cherry Pie Picache, Rio Locsin, Daria Ramirez, Joonee Gamboa, Ed Rocha
Originally released in 2000 by Cinema Artists
Released on DVD by Viva Home Video
Found on our shelves at Astroplus Megamall
250 Pesos (buy one take one)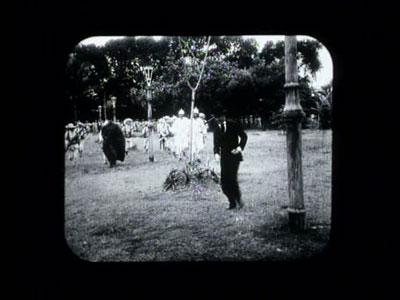 Jose Rizal, being our national hero and an all-around interesting fellow, is a naturally attractive subject for a film. And indeed, his life and works have spawned several films. Gerry de Leon adapted his novels back in the sixties, but not before making
Sisa
with Anita Linda. Tikoy Aguiluz took a magnifying to Rizal's life in exile in
Rizal sa Dapitan
. Mario O'Hara explores Rizal's psyche through a love affair with one of creations in
Sisa
. Most recently, CJ Andaluz and Frank Rivera created a third movie called
Sisa
, which expanded on the character's tale in the novel. And of course, there's Marilou Diaz-Abaya's sprawling three-hour biopic
Jose Rizal
.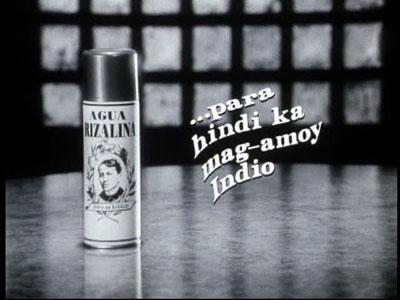 And then there's Mike de Leon's
Bayaning Third World
, a film about how difficult it is to make a film about Rizal, a deconstruction of our country's attitudes towards our national hero. Interestingly enough,
Bayaning Third World
wasn't Mike de Leon's first crack at a Rizal film. He was originally supposed to be the director of GMA films'
Jose Rizal
, and had visions of casting Aga Muhlach in the titular role. Things didn't work out, obviously, and he walked out of the film after millions were already spent in development.
Bayaning Third World
emerges as a film where de Leon exorcises his Rizal demons, where he fully explores the difficulties he encountered in trying to dramatize the life of a man whose glorification has overshadowed his humanity.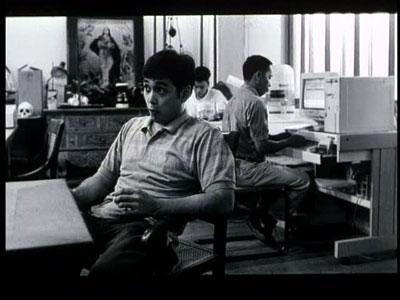 In the movie we follow two unnamed filmmakers played by Ricky Davao and Cris Villanueva who have set out to make a film about the national hero. Throughout the film, the two basically have arguments about who Jose Rizal is, whether he is hero or traitor, staunch rebel or capitulating romantic, indomitable rationalist or unmistakable deist. Through a series of imagined interviews with the people in Rizal's life, and eventually, Rizal himself, the filmmakers struggle to come up with a singular view that will be appropriate from dramatization.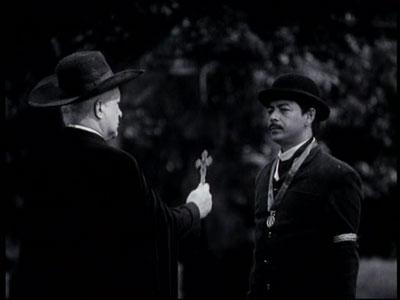 And the refrain from the filmmakers is that Rizal's life in unfilmable. It's either too unremarkable in parts, or too muddled by hearsay and controversy to ever be any reflection of the truth. It's the nagging doubt that Rizal isn't everything that everyone says he is prevents them from moving on.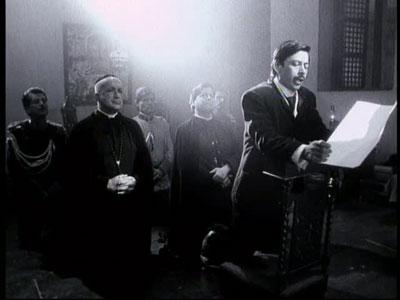 The main issue of the debate in the film is over the retraction controversy, whether or not Rizal, before his execution, wrote and signed a document stating that he takes back everything bad he ever said about the Church, the contention being that if Rizal did capitulate, then he's not nearly the hero that people want him to be.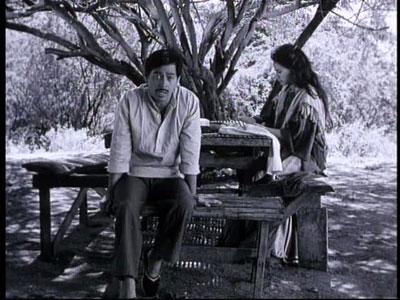 The film portrays several accounts of those last days of Rizal. There's the Rizal madly in love with Josephine Bracken, willing to give up the values he is dying for in order to marry her. There's the Rizal that's a stalwart son of the Jesuits, brought to tears by an icon of the virgin that he carved as a young man, made repentant by a talk with some of his Jesuit mentors. There's the Rizal played and betrayed by insidious agents of the Church, made to capitulate only because he was being manipulated. And there's the Rizal who never signed the document at all, the retraction a forgery created by a crafty priest.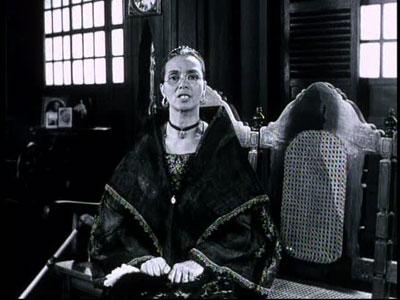 As explanations go, they're all vaguely unsatisfying, but that may be the point. Perhaps any answer to this conundrum only leads to more questions that can't be answered. De Leon mostly shows this through the interviews, where our intrepid filmmakers talk to the people who surrounded Rizal in those last days. The rub here is that these characters are themselves conflicted, unsure of the character that is Jose Rizal, or even of their own convictions. Josephine Bracken exists like a hole in history, insistent on things that can never be confirmed, herself a muddled figure obscured by the multitude of accounts about her past. And De Leon portrays her as such, mostly unable to defend herself from the accusations of others, rather pathetically sticking to the refrain that Pepe loved her, and that they had to be married. Rizal's brother Paciano, deep in Katipunan business, seems to no longer really know his brother. Even strong-minded Trining can't keep her story straight, changing her mind about her brother as she ages.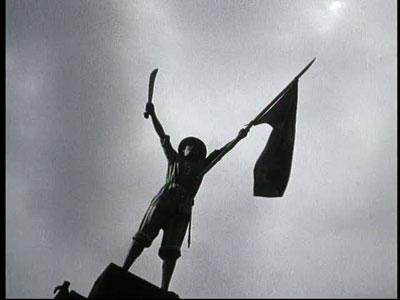 And through it all, the two filmmakers play both sides of the argument, at times unable to accept the idea that Rizal may be something less than a superhuman, a stalwart defender of Philippine independence, and at times ready to condemn him. They seek conspiracy, but find no real proof of it. They seek retribution, but find no means. Eventually, the two speak to Rizal himself, who in true Jesuitic fashion, points out that he's whoever they want him to be.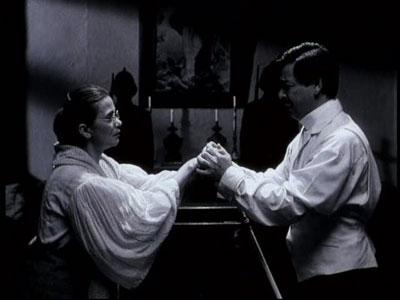 Again, as conclusions go, it's vaguely unsatisfying, but it's also strikingly true. If there is a horrible truth about our national hero, it's that we don't really know him, and that we'll never really know him. And over the years, with all the people so ready to either praise or condemn him, the story only gets more obscured, and people are mostly happy to just accept things as they are. The study of Rizal is a study of half-truths and hearsay, of myth and legend, of artistic interpretations and faded recollections.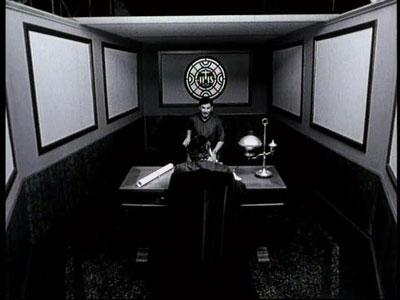 Bayaning 3rd World
will strike some as a purely intellectual exercise, and that wouldn't be a wrong way to look at it. When you get down to it, it's an extended argument that's given color by De Leon's acerbic wit a few imagined conversations. De Leon and Del Mundo, however, still manage to inject a good dose of humanity in the picture, their characters more alive than the description would suggest. The two filmmakers portray by Davao and Villanueva banter realistically, and go through stages of rage and betrayal, as well as joy and acceptance. The movie gains a lot from the performances in general. In my book, Joel Torre
is
Rizal, and though the movie keeps him at a distance for most of its runtime, Torre just bursts through the screen, guiding us through the different interpretations of his character. Ed Rocha plays Padre Balaguer, the movie's main proponent of Rizal's penitence, and he's fantastic, giving us a character all at once disarming and terribly untrustworthy. Joonee Gamboa's Paciano, Rio Locsin's Trining, and especially Cherry Pie Picache's Narcisa add much to the proceedings. And then there's Lara Fabregas, whose Bracken is perhaps the most human of these characters, captivating in her vulnerability.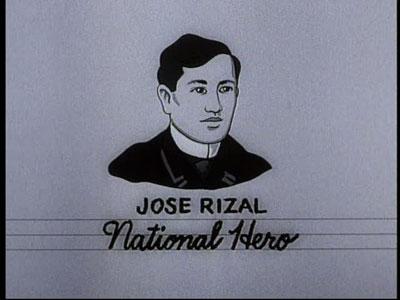 When all is said and done, the movie doesn't really tell us who Rizal really is, but it does give us a lot of tools to help us figure that out for ourselves. The triumph of
Bayaning 3rd World
is in showing that the term "national hero" probably means little in the long run, sharing importance with "national tree" and "national fruit." But to discover a personal hero, or perhaps, villain, can mean everything to everyone.