Kate Hudson and Anne Hathaway hop on war path in 'Bride Wars', the upcoming wedding-centric tale of best friends who are pitted against each other when their wedding dates clash. They compete for venues, services and guests, once it's clear that neither will step aside.

Playing key supporting role in the movie is Emmy®- and Golden Globe®-winning actress Candice Bergen. Bergen plays Marion St. Claire, the officious wedding planner who becomes the catalyst in the war between the brides, when her assistant mixes up their wedding dates. Marion's world is three-tiered wedding cakes, piles of bridal magazines, 87-day countdown wedding checklists, fabric swatches, designer gowns – and, of course, New York's ultimate wedding destination, The Plaza hotel.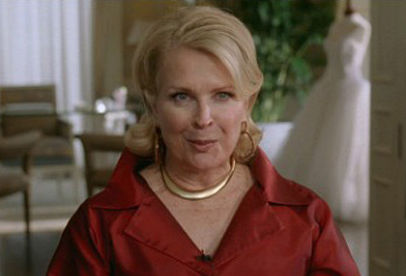 Candice Bergen portrays Marion, whom the describes as "extremely precise, almost cranky." But, like her cast mates and director, Bergen sees the movie as being as much about the relationships as it is about battling brides. "It's about the fragility and resilience of friendship," she sums up.
The growing chasm between Liv and Emma puts their mutual friends in an awkward position. Since the two were youngsters, each had planned to be the other's maid of honor. But thanks to the dueling weddings and the ensuing conflicts and high jinks, Emma and Liv are forced to hunt for someone else – anyone – to fill the position. After the dust settles, Emma reluctantly asks fellow schoolteacher Deb Delgado to be her maid of honor. Deb is a triple-threat: she's unorganized, lazy and completely self-centered. "She is an outrageous character," says Kristen Johnston ("Music and Lyrics"), who portrays the maid of honor from hell. "She's a complete egomaniac, with no limits, and I've never had more fun with a character."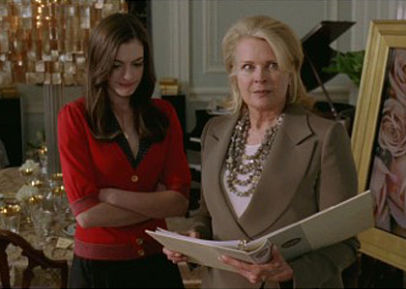 Caught in the middle of the battling brides are the film's three principal male characters – the two grooms and the brother of one of the brides. Bryan Greenberg takes on the role of Liv's brother Nate, a voice of reason amidst the brides' increasing acrimony and craziness. Nate is torn between the sister he loves, and her friend Emma, whom he's also known his entire life. "Nate is stuck in the middle," says Greenberg, "which is not where he, or anyone in these circumstances, would want to be. Nate's job is to try and keep Liv and Emma in check. In fact, all the guys in this story are anchors, holding down reality while the women go off the deep end."
Like Nate, Liv's fiancé Daniel is a stabilizing force in the very unstable and escalating conflict. "Being the groom is really about pleasing other people, especially your bride," notes Steve Howey, who portrays Daniel. "It's the bride's day and the best thing a guy can do is to step back and let it happen. You must let the bride be the bride. And as far as getting in the middle of the war between Liv and Emma, Daniel's attitude is to support Liv – and just stand back and let the pieces fall where they may."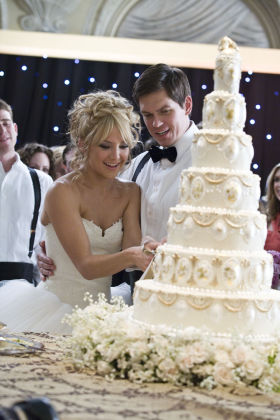 The trio of men-at-(bridal)-war is rounded out by Emma's fiancé, Fletcher, played by Chris Pratt. While Daniel is stable, understanding and supportive of Liv, Fletcher is somewhat taken aback by the chaos – and by Emma's newfound inner strength. "Fletcher and Emma were in that really comfortable zone where couples often find themselves after being together for a long time," says Pratt. "When Emma begins to get the wedding 'crazies,' everything changes and he isn't quite sure who she is anymore."
"Bride Wars" opens January 15 in theaters from 20th Century Fox to be distributed by Warner Bros.