Actor-on-the-rise
Bradley Cooper
makes his bid for stardom as he appears in two consecutive major comedies from Warner Bros. – opposite Jim Carrey in "
Yes Man
" and as the leading man in the wedding-themed "
Hangover
."
In "Yes Man," Cooper plays Peter who is repeatedly frustrated by his friend Carl's (Carrey) habit of saying `No' and constant refusals to take part in life more than two years after the latter's divorce. "I wanted to have that feeling that these two guys have been friends for a long time," says Cooper. "And like any best friend, you go through the travails with the people that you love. Peter is not only his friend, but also sort of the audience's eyes, watching and enjoying this really out-of-the-ordinary behavior come about in Carl when he finally learns to say `Yes.'"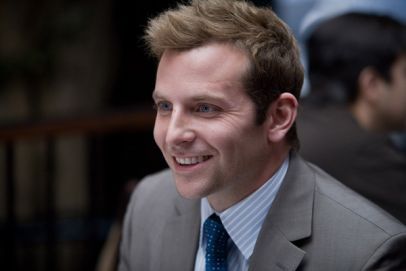 "Bradley has a great energy, and he brought that to every scene," says director Peyton Reed. "You watch Jim and Bradley together and you really believe that they have been longtime friends."
Meanwhile, in "Hangover," a comedy directed by Todd Phillips ("Old School"), Cooper portrays one of three groomsmen on a wild bachelor party weekend in Las Vegas. When the three friends wake up the next morning, they can't remember a thing, and they can't find the groom. With no clue as to what transpired and little time to spare, the trio must retrace their hazy steps and all their bad decisions in order to figure out where things went wrong and hopefully get the groom back to L.A. in time to walk down the aisle.
Cooper previously impressed audiences in the romantic comedy "Failure to Launch," starring Matthew McConaughey and Sarah Jessica Parker, and in the smash hit "Wedding Crashers," starring Vince Vaughn and Owen Wilson.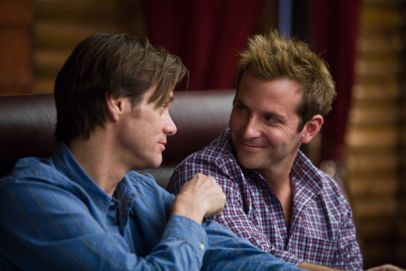 The actor continues to reprise his role on the critically acclaimed television show "Nip/Tuck," and played the lead on the single-camera comedy "Kitchen Confidential," based on the trials and tribulations of renowned chef and author Anthony Bourdain. Cooper's other notable TV credits include "Alias," starring Jennifer Garner; "Jack & Bobby"; "The $treet"; and the "Law & Order" sister series "Special Victims Unit" and "Trial By Jury."
Cooper made his Broadway debut along with Julia Roberts and veteran stage performer Paul Rudd in "Three Days of Rain." More recently, he joined the cast of the play "The Understudy," which premiered at the Williamstown Theatre Festival to sold-out audiences and has been invited to move to Broadway in 2009.
Cooper graduated with honors in the English program at Georgetown University before moving to New York City to obtain his Masters in the Fine Arts program at the Actors Studio Drama School at the New School University.
Distributed by Warner Bros. Pictures, "Yes Man" and "Hangover" will be shown soon across the Philippines.