Everyone knows who Lea Salonga is. If not, they have probably spent the last decade or so in a deep, dark hole in the middle of nowhere. But just for the record – Lea Salonga is the first Filipina to ever star in a West End and Broadway production [Miss Saigon of course] and the first Filipina to ever win international theater accolades including the most prestigious award in British theatre, the Laurence Olivier Award, the Antoinette Perry or the Tony Awards for Excellence in Theatre, the Drama Desk Award, the Outer Critics Circle Awards and the Theatre World Award.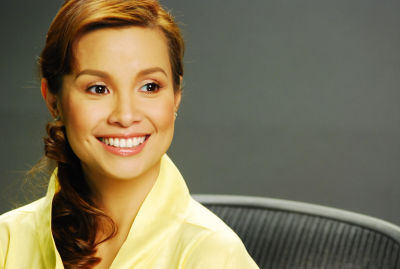 Lea was also the first Asian to play Eponine in the musical Les Misérables on Broadway. All these firsts make Lea a veritable First Lady in the world of theater – and I do mean world! Now this theater Titan, adds another first to her list. She is singing the theme song, "
Lipad
," of the upcoming Filipino animated feature "
Dayo sa Mundo ng Elementalia
."  Though Lea has been the singing voice in animated films before - Princess Jasmine and Mulan in Disney's Aladdin and Mulan respectively – this is the first time she is singing for a Filipino animated production.
It's rather fitting really because "Dayo" is also a first in itself! This breakthrough full-length, fully digital animated film feature is the first of its kind in Philippine cinematic history. "Dayo" is about a boy named Bubuy who goes to save his grandparents who have been abducted by enchanted beings and are being held prisoner in mystical land called Elementalia. He is aided and abetted by other fantastical and mythical creatures from Philippine mythology in his quest.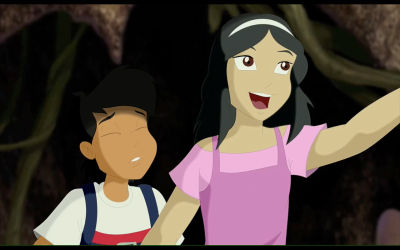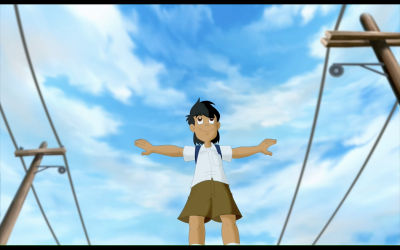 When asked why she agreed to sing the film's theme song, Lea replies, "I had a feeling this was going to be something pretty important… given the technology it employs in order to make the film… given that the story is about facing your fears and conquering obstacles and doing something great for somebody that you love and making your own dreams come true… there's adventure in it, there's comedy in it … Why wouldn't I be part of something like this?" Why not indeed? And the fact that it is an all-Filipino, all-original production is a plus for Lea. "It feels great to do something for a Filipino company, singing a Filipino song for a Filipino fully animated film. Its something that I can say, 'This came from my country and I'm proud of this show' … so to be part of something like this is very special."
The theme song, "Lipad," composed by Jessie Lasaten and Temi Abad, Jr. and recorded with the FILharmoniKA, conducted by Gerard Salonga, has a very special message as well.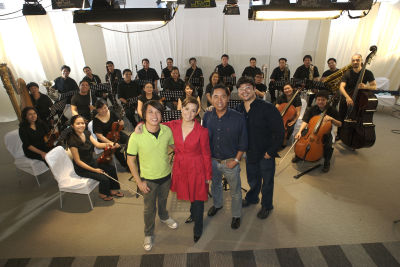 "The song Lipad, when looked at and listened to on its most basic level, is a song of inspiration," enthuses Lea. "The main character is encouraged to overcome his fears for a greater good.  However, on a deeper level, it's a song of inspiration to everyone that hears the song: to our animators and artists to fly high and reach their dreams, to our people to dream big and achieve their goals, and to anyone that has any fear that they perhaps might be unable to make their lives better, to 'dream it, and make it happen.'  'Basta't kaya mong isipin, kaya mong gawin' is one line from the song, and I believe that anyone can make their dreams comes true, starting with a wish." And that's a message Lea is well qualified to impart. After all, she is someone who has had many of her dreams come true and still continues to fly high!
"Lipad" composer Lasaten agrees wholeheartedly that Lea is the ideal choice to interpret his composition. "Lea's rendition is just how we've imagined it would be for the first flying scene of Bubuy and Anna. It's perfect and inspiring!" And why not – after all, Lea is FIRST! 
"Dayo" is an official entry to the 2008 Metro Manila Film Festival (MMFF). It is produced by Cutting Edge Productions.
For more information, visit the official movie web site at www.dayomovie.com.