On Our Shelves: Ang Tatay Kong Nanay
posted on

Fri, 21 Nov 2008 12:00 AM
Ang Tatay Kong Nanay
Directed by Lino Brocka
Written by Orlando Nadres
Starring Dolphy, Lorli Villaneuva, Philip Salvador, Niño Muhlach, Marissa Delgado
Originally Released in 1978 by Lotus Films
Released on DVD by Cinefilipino (Unico Entertainment)
Found on the shelves at Powerbooks Greenbelt
Php 450 (Php 650 in a box set with
Insiang
)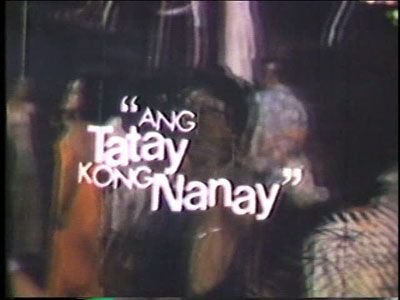 It says right on the back cover of
Ang Tatay Kong Nanay
that the movie isn't considered one of Brocka's masterpieces. While the blurb goes on to tell us that the film is groundbreaking for its portrayal of homosexual characters, it still feels like a bit of a disservice to the work. True enough,
Ang Tatay Kong Nanay
probably doesn't compare well to the rest of Brocka's oeuvre, lacking some of the artistic and technical proficiency that elevates the rest of his films. But the film isn't necessarily
worse
than what's generally considered his "masterpieces." It just stands apart, tantalizing entirely different parts of a moviegoer's cinematic brain.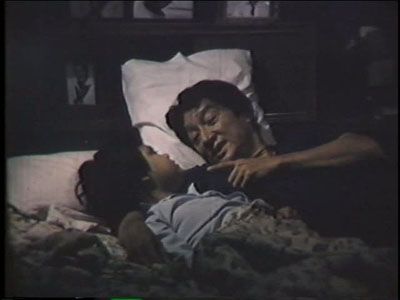 Brocka, of course, was openly gay, and he produced some of the earliest Filipino gay-themed films. The pink film movement of today probably owes a lot to the early work put in by Brocka, and few of today's films can match the subtle sophistication that he put into
Ang Tatay Kong Nanay.
And to this day, it's difficult to think of a performance as nuanced and intelligent as the one Dolphy put in.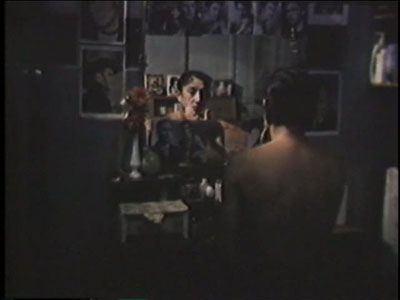 The movie begins by introducing us to Coring, a cross-dressing, openly effeminate gay man, who's out on the town dancing with friends. Coring runs a beauty parlor, and is living a mostly solitary life, left alone by a young man he's still pining for. That young man, Dennis, shows up as his door one day with a child in his arms. He explains that he's just been abandoned by the mother of the child, a bar hostess. Dennis wants to leave the child in Coring's care while he goes off to join the U.S. navy. Coring is convinced by his friends that taking in the child will be more trouble than it's worth, but he comes home to find that Dennis has already left.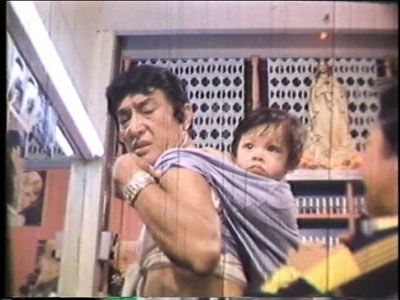 Coring is left with no choice but to raise Nonoy, the child. Coring's aunt moves in and helps out with taking care of the baby. We fast forward to a few years later, and Coring has decided to hide his sexuality from the young child, afraid of influencing the boy and putting him through all the same things that he went through as a child. He chastises his friends and colleagues for acting openly gay around Nonoy, though Nonoy understands none of it. He puts up a pretty valiant act, dressing and acting completely differently when around his son.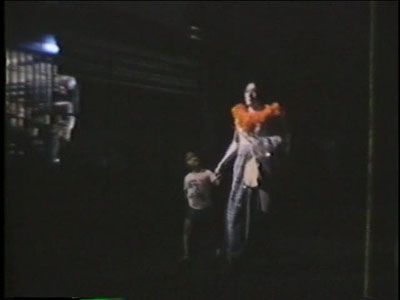 Coring begins to miss his old single life, and goes out one night to take part in a fashion show. Nonoy, attracted by the noise and extravagance, finds his way to that very same fashion show, and really sees his dad for the first time. After trying to make excuses, Coring admits to Nonoy that he feels ashamed to be himself around Nonoy, and that he really misses just being himself. Nonoy is confused, but accepting.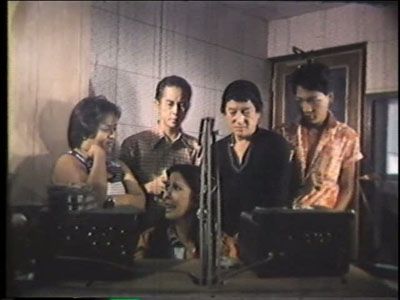 Just as things seems to be working out for father and son, Dennis returns, eager to reunite with his son. He takes Nonoy out on the town without telling Coring, who goes off in a panic, enlisting police and going on the radio in order to find her missing son. She returns home to find Dennis and Nonoy at home, however, and things look to settle down again.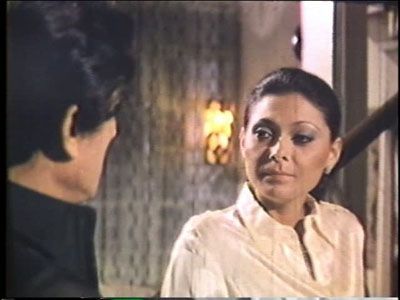 But then Nonoy's mother enters the picture. Marianna, Dennis' bar hostess it turns out, married into some money, and is now living the life of a rich widow. She feels lonely, however, and she decides that Nonoy ought to be living with her. She seeks out Coring and tells him that she wants her child. Coring is reluctant, but his mother convinces him that it's the best thing for Nonoy. Coring agrees to give Nonoy to Marianna, but on the condition that they take some time to let Nonoy get used to the idea.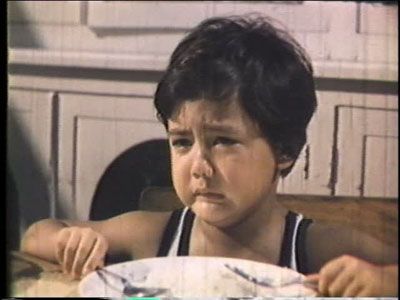 It's then that Coring starts acting brusquely towards his son, yelling at him at every turn, trying very hard to make Nonoy dislike him and gravitate towards his mother. This, of course, distresses Nonoy, and pains Coring. Nonoy does eventually move in with Marianna, who unsurprisingly turns out to be a horrible mother.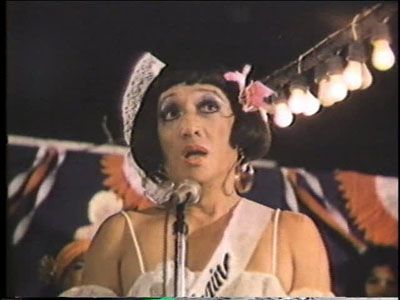 We then catch up with Coring at a local gay beauty pageant, where he's participating as Ms. Spain. And there, up on stage, facing a crowd of people, Coring voices out everything he's been feeling as he gave up the only thing that really matters to him.
That one scene at the beauty pageant may be one of Dolphy's finest moments in Cinema. Dolphy can play it pretty large when going for laughs, but when treading the dramatic route, he takes a markedly subtle turn. He lets his facial expressions do most of the work, letting a slight movement of the eye speak volumes for his character. Dolphy's comedic work, is of course, exceptional, but for my money, it's the few rare dramatic turns that really reveal his immense talent. He's backed up by a really good cast of actors. A very young, scene-stealing Niño Muhlach plays Nonoy. He's almost impossibly adorable, and plays off Dolphy really well. Lorli Villanueva puts on a really smart performance. Philip Salvador and Marissa Delgado also shine in smaller roles.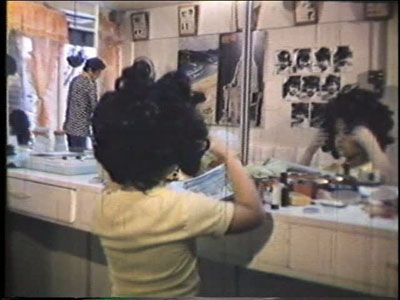 The movie as a whole is really charming. It's easy to dismiss the film as melodramatic fluff, but there's a lot of sophistication brewing under the surface. The film is remarkable in its sophisticated treatment of the subject matter. There's a beautiful tragedy in Coring, an outwardly gay man who thinks he has to hide his true self from his most beloved son for his benefit. In small doses, Brocka reveals to us a cycle of self-doubt, a strange self-imposed imprisonment that's acted out in a misguided attempt to do what's right for others. There are a few small moments that really drive the point home, like when Coring freaks out when he sees Nonoy playing with his makeup at the parlor, or when he has to tell off a group of gay men at the movie theater. Coring struggles for acceptance, but finds it difficult to accept himself when faced with a life that depends on him.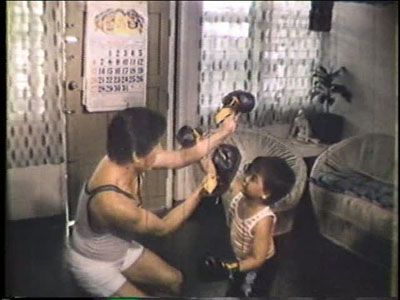 But the movie ends in a beautiful note. Nonoy runs away from Marianna and returns to Coring. Nonoy once again sees Coring in drag, but this time, no excuses are made, the absolute joy and relief at seeing his son again strengthening Coring's resolve. The bond between father and son is stronger than any insecurities that Coring may have left, and they catch each other in a meaningful embrace. It's a truly heartwarming moment, and one that the film really earns.
The film still stands out as one of the best gay-themed films ever made. The genre has become really popular recently, but to my mind, the resurgence has yet to produce a film that matches
Ang Tatay Kong Nanay
. Recent films seem stuck on the exploitative potential of genre, often dwelling on sex and violence as part of the homosexual experience. It's all secret love affairs between married men and underground sex clubs, everything laid out as a sensationalist pastiche of gay life. This film takes a different route, portraying a quiet tragedy that feels just as real.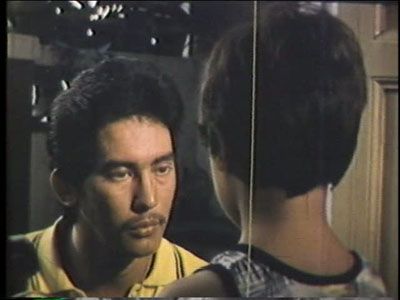 The DVD loses some points for a subpar transfer. It's obvious that the source print wasn't in very good shape. Scratches and dirt are evident throughout the picture, and there are a couple of shaky splices that break up the rhythm of the film. It's a real shame that poor film archiving has left many of our films to deteriorate like this. Overall, though, the film is entirely watchable. Orlando Nadres' script is just really compelling stuff, and brought to life by Brocka's mastery, the story absolutely sings. And this was really Dolphy at his best, a performance that ought to be held up as an example to all young actors today. The back cover really undersells this movie, because the film is more than groundbreaking. It is genuinely well done, and a must-watch for all lovers of cinema.