From Guy Ritchie, the writer/director of the acclaimed films "Lock, Stock and Two Smoking Barrels" and "Snatch," comes Warner Bros.' "RocknRolla," a story of sex, thugs and rock 'n roll. Starring Gerard Butler, Thandie Newton and Mark Strong, "RocknRolla" will be shown soon exclusively at Ayala Mall Cinemas (Glorietta 4 & Greenbelt 3).

The action comedy takes a dangerous ride into high crime and low life in contemporary London, where real estate has supplanted drugs as the biggest market, and criminals are its most enthusiastic entrepreneurs. But for anyone looking to get in – from small-time crook One Two (Butler) to shady Russian billionaire Uri Obomavich (Karel Roden) – there's only one man to see: Lenny Cole (Tom Wilkinson).


A mobster from the old school, Lenny knows the right wheels to grease and has his hand on the throat of any bureaucrat, broker or gangster that matters. With one phone call, Lenny can make the red tape disappear. But as Lenny's right-hand man Archy (Strong) tells him, London is ground zero for the changing times, with big-time mobsters from the East, hungry criminals from the streets, and everyone in-between, all vying to change the rules of commerce and crime.
With millions up for grabs, all of London's criminal underworld conspires, colludes and collides with one another in an effort to take their cut. But as high rollers and petty criminals alike jockey for dominance, the true prize of one multi-million-dollar deal will fall into the hands of a junkie rock star (Toby Kebbell) – Lenny's stepson, presumed dead but very much alive.
Jeremy Piven ("Entourage") and Chris "Ludacris" Bridges ("Crash") also appear respectively as Roman and Mickey, two Americans trying to break into the music scene in London.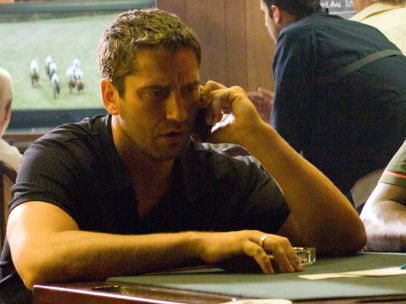 Writer/director Guy Ritchie was fascinated by the infusion of big foreign money—mostly from Eastern Bloc countries—pushing its way into London's old school rackets. "I wanted to take a humorous look at the consequences of the new school pushing in on the territory of the old school," says Ritchie. "This film is about trying to get into the property business, which so many people have tried to do, particularly in the last couple of years, because the profits are so vast. Everyone tries to get involved, and of course there are those that end up stepping onto banana skins."
Producer Joel Silver was immediately drawn to the intertwining elements of humor and action in Ritchie's edgy tale. "This film offers an affectionate nod to both the old-school gangster, Lenny Cole, and to the up-and-coming wise guys. But what they're encountering with these Eastern businessmen is entirely new. They don't respect the old school, and they've got the money and the muscle to change the way things are done in London. So, the old school will have to adapt to survive. It makes for a very dynamic story and a lot of wild card elements that just send the action into a whole new realm."