Countdown To Cinemanila: In Exhibition
posted on

Tue, 14 Oct 2008 12:00 AM
Cinemanila
isn't just about the competition. With about a hundred films in its lineup this year, Cinemanila will mostly be a venue for the exhibition of a good lot of movies that we typically wouldn't get in normal release. Here's a look at some of the films already announced for the festival.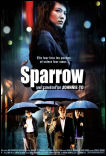 The festival opens with Johnny To's
Sparrow
. To's career of almost thirty years has produced some of Hong Kong's finest crime dramas. He's gotten attention in the West for his recent films
Triad Election
and
Mad Detective
, which both showed an evolution in To's filmmaking, injecting the typical gangster or detective setup with a good dose of new ideas and quirky delivery. With
Sparrow
, a tale about Hong Kong pickpockets, To draws from European art cinema and classic Hollywood musicals to craft a crime picture like no other.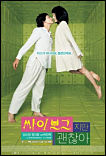 Park Chan-wook is by far my favorite Korean director. His vengeance trilogy (
Sympathy for Mr. Vengeance, Oldboy
and
Sympathy for Mrs. Vengeance
) stands out as some of the best and darkest work to come out of that country. With
I'm a Cyborg, but That's OK
, Park takes a different tack and tells a cute little love story about a girl who thinks she's a cyborg, and the conceptual kleptomaniac that wants to save her. It's bright, colorful and brimming with quirkiness, and is one of the sweetest films you'll see in this year's festival. Another draw for many people is the participation of Korean pop star Rain, who plays a pretty good leading man.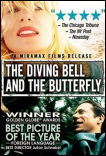 One of the most acclaimed and award-winning films of last year,
The Diving Bell and the Butterfly
finally makes its way into our cinemas. The film tells the remarkable true story of Jean-Dominque Bauby, a successful magazine editor who suffers a stroke that leaves him paralyzed. After the stroke, Bauby only had control of one part of his body: his left eye, and he had to learn to use it to communicate with others. Director Julian Schnabel is primarily a painter, and his artistic sensibilities certainly come through. This is an absolutely stunning picture.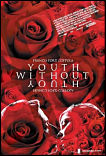 The mere mention of Francis Ford Coppola tends to turn the heads of most lovers of cinema. The director of
The Godfather
and
Apocalypse Now
returns to directing after ten long years with
Youth Without Youth
, a film about an aging Romanian professor who starts to become younger after being struck by lightning.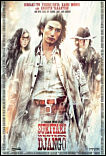 If you are at all a fan of Japanese cinema, you've probably run into Takashi Miike before. One of Japan's most prolific directors, Miike has been filling cinemas and store shelves with movies that dig deep into the darkness of the Japanese psyche, shocking and provoking viewers from all around the world. He is most known for
One Missed Call
, his entry into the Asian horror genre, but Miike's work goes far beyond that with films like
Audition, Visitor Q
and
Ichi the Killer
, glorious works of psychology and violence. In this festival, we're getting
Sukiyaki Western Django
, a completely Japanese take of a spaghetti western classic about an outlaw who travels with a coffin in tow.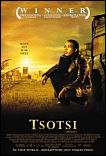 Last year's winner for best Foreign Language Film at the Academy Awards,
Tsotsi
comes with a pretty high pedigree. The South African film is directed by actor-turned-director Gavin Hood who, interestingly enough, is directing next year's
X-Men Origins: Wolverine
. The film is an adaptation of a novel by Athol Fugard, and tells the story of a young criminal who kills a woman to steal her car, but finds a three month-old baby in the backseat. The movie is tough and uncompromising, but ultimately a rewarding experience.
The festival closes with Lino Brocka's
Bayan Ko: Kapit sa Patalim
. Cinemanila is giving a lifetime achievement award to Jose F. Lacaba, the writer of this film and several other great Filipino classics. From
Jaguar
to
Sister Stella L
to
Rizal sa Dapitan
, Lacaba's scripts have always had a unique and powerful voice.
Bayan Ko: Kapit sa Patalim
is historically significant, since it was a movie that President Marcos tried to ban back in the day because of its political content.
There are a lot more films coming, and we should be getting more information on them as the week develops.