They say best friends share everything. But are you willing to share even the person you love with your best friend? In the outrageous, no-holds-barred romantic comedy My Best Friend's Girl, discover why there are some things you can never trust your best bud to do.

A master at seducing -- and offending -- women, Tank (Dane Cook) makes a living as a rebound specialist. When guys get dumped, they hire Tank to take their ex-girlfriends out on the worst date of their lives, an experience so horrible it sends them running gratefully back to their beaus. So when Tank's best friend, Dustin (Jason Biggs), is dumped by his new girlfriend Alexis (Kate Hudson), Tank naturally offers to help out -- and ends up meeting the challenge of a lifetime. Smart, beautiful and headstrong, Alexis is the first girl who knows how to call his bluff, and Tank soon finds himself torn between his loyalty to his Dustin and his strange new attraction to his best friend's girl.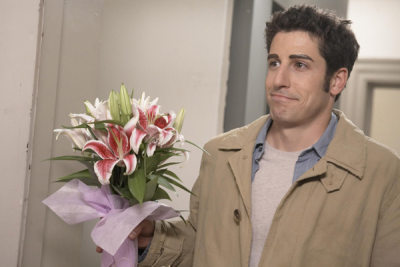 "Relationships are far from picture perfect in this movie," says Academy Award nominee Kate Hudson who plays Alexis. "It's never picture perfect. Everybody's human. Everybody makes mistakes. This movie is willing to look at those messy things and allows you to laugh at them along the way."
"The thing that's unique about this movie is that neither of the lead characters even wants to fall in love," adds co-star Dane Cook (Employee Of The Month, Good Luck Chuck). "It's not a traditional romantic comedy in any sense. But even though it has an edge, it's filled with heart, too."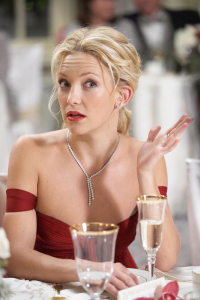 Hudson readily admits that Alexis' desire to play the field after years of monogamous relationships is not the typical starting point for a romantic comedy heroine. A successful lawyer, Alexis begins My Best Friend's Girl by ending her relationship with obsessively overeager Dustin (Jason Biggs – American Pie, 8 And Below) and deciding to take advantage of her single status. "For the first time ever in a movie I end up being kind of like the guy," says Hudson. "Alexis feels like she needs to get out there and be young and not so regimented, so she starts doing little booty calls and saying, 'Yeah, I can do this. I can date like this. I can be unemotional about it.'"
While Tank seems like the ideal partner for commitment-free, casual sex, Alexis' emotions come into play despite her best efforts to avoid them. Says Hudson, "When she meets Tank, he unleashes a side of her that she's never experienced before. And of course, inevitably, she ends up enjoying it a lot."
Much of the charm of My Best Friend's Girl stems from Alexis' and Tank's unlikely pairing, and the rare connection they find despite their differences. Unlike other women, Alexis is wise to Tank's moves, which leaves him at first bewildered, then impressed, and finally, completely infatuated. "It's an absolutely hysterical thing to watch the two of them bounce off each other," says producer Barry Katz. "And also personally, off camera, Kate and Dane got along great. They're very cool together and it was just a lot of fun to be around both of them."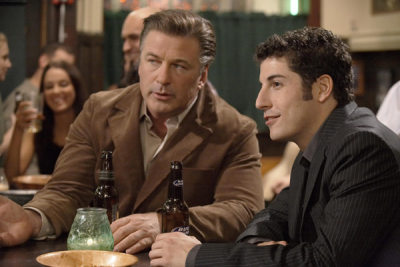 Widely known for his performances in the American Pie series, Jason Biggs completes My Best Friend's Girl complicated love triangle as Dustin, Tank's best friend who can't stop pining obsessively – maybe a little too obsessively – for Alexis. "The word 'stalker' comes to mind," says Biggs, laughing. "He's a sweetheart, though. He's the guy who, on paper, is the perfect boyfriend, but he's probably a little too much, and he comes to realize that later."
Rounding out the all-star cast is Academy Award nominee and movie icon Alec Baldwin, who makes a priceless appearance as Tank's father, Professor Turner, a liberal academic at a women's college who's secretly a raging chauvinist and womanizer. "Turner is the most disgusting, sexually selfish guy I've seen in a film in a long, long time," admits Baldwin. "You talk about male chauvinist pig, this guy is a whole pig farm of male chauvinism. He's horrible. People are going to laugh at this guy, because it's funny. But it's sick and it's sad. I want people to laugh and cry."
For director Howie Deutch, making My Best Friend's Girl was an opportunity to return to the kind of storytelling that marked his 1980s hits, Pretty In Pink and Some Kind Of Wonderful. "I haven't had a chance to get back to a romantic movie in a long time, a funny movie that's based on relationships," says the director. "I'm really interested in relationships and why we're together, what makes them click. I could watch a guy and a girl having a date, you know, for hours, just watching what they do."
Find out why breaking up is really hard to do as My Best Friend's Girl opens at your favorite cinemas starting September 24. A Viva International Pictures presentation.
I'm looking for My Best Friend's Girl.