Cutting Edge Productions, the local animators behind "Dayo": a full-length animated film entry to the 2008 Metro Manila Film Festival (MMFF), recently opened its state-of-the-art animation studios, and launched official movie web site at www.dayomovie.com.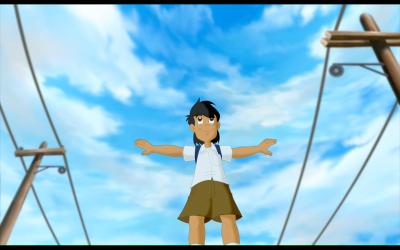 Cutting Edge is the only one-stop-facility in the country with the technological capability to produce motion graphics, animation, editing, original music, and audio in a single Macintosh-based studio. Ten multi-functional studios are available for small and large-scale productions for television, film, radio, and new media.
The company uses the latest digital tools to push for progressive output, and new ways of thinking in the creation of animation, original music, sound design, offline and online editing, and visual effects.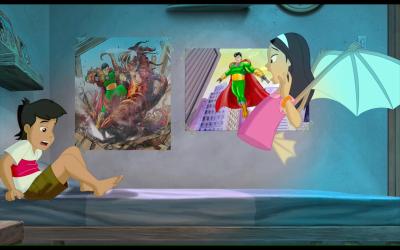 Cutting Edge has been servicing top multi-national companies, and advertising agencies since 2003.
Jessie Lasaten, multi-awarded music composer and arranger for Filipino films "Anak," "Bata, Bata, Paano Ka Ginawa," among others, heads Cutting Edge as its Chief Executive Officer, and Executive Producer of "Dayo." Through the production of "Dayo," he challenges his pool of creative minds, and animators to compete on a regional scale by way of content creation.
"The Philippines has been outsourcing animation and digital works for around two decades now. It's about time that we recognize our very own animators by creating original content that is proudly Pinoy," says Lasaten.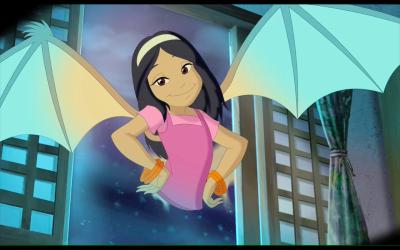 This is exactly why "Dayo" is being produced. "Dayo" (Wanderer) is a full-length animated feature that combines paperless 2D and 3D technologies.
Its narrative centers around an 11-year old kid named Bubuy (voiced by Nash Aguas) who is out save his beloved grandparents abducted into Elementalia – a fantasy land abounding with strange flora and fauna, and a host of popular creatures from Philippine lower mythology.
Bubuy meets Anna manananggirl (voiced by Katrina Legaspi), a hyperactive teener with a special affection for all things human – but not of a tummy-filling kind. Both Bubuy and Anna take on a wild, will-testing, and wonderfully funny adventure all over Elementalia – from a massive falls teeming with gravity-defying merfolk; to an awe-inspiring crystal cave that houses a swarm of colorful alitubi; to a grand old tree that's home to a motherly female kapre; and finally to a majestic mountain guarded by a big pack of hungry aswangs.
"Dayo," directed by Robert Quilao, and touted by the Animation Council of the Philippines to revolutionize the local animation industry, opens in cinemas in December 2008 along with the other seven official entries to the MMFF.
For more information about the animated film, contact Cutting Edge at 818-3343 or info@cuttingedge-prod.com or visit www.dayomovie.com.