Taking on the unexpected in the upcoming thriller "The Happening," Mark Wahlberg treads the acting path anew as he takes on the role of Elliot, a nerdy high school science teacher in the midst of chilling deaths caused by the unkown.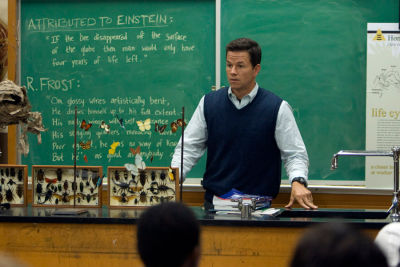 In the movie, together with his wife Alma (Zooey Deschanel), his best friend Julian (John Leguizamo) and Julian's eight year-old daughter Jess (Ashlyn Sanchez) are forced out of the city by an inexplicable and unstoppable deadly phenomenon. As they head to the Pennsylvania farmlands in the hope of escaping this invisible threat, they soon realize that it could be the forces of nature itself that leaves humanity's future hanging on a string.
Phenomenal actor Mark Wahlberg takes readers into his past and how he made it happen in the following Q&A.
Q: How was it working with M. Night Shyamalan?

A:
Awesome. It comes across as effortless but there's so much preparation and detail that goes into his work and it's all figured out before you get there. The challenge is working out his interpretation. If we were working together on The Departed and he had to play a badass from Boston I wouldn't listen to a word he had to say, but this was his wheelhouse and he was awesome.
Q: Night described you as having a "presence of pure innocence". Would you agree with that?

A:
I do! I always felt like I was an actor from a very early age it was just never on camera or on a stage. I grew up in a really scary place and I had to appear to be able to handle myself so people wouldn't bother me and I would be accepted. I've done a lot of bad things in my day. I felt as though I was putting on a bit of a front and now that I have kids I've gotten past that and have this huge sense of relief that I can just be myself and relax.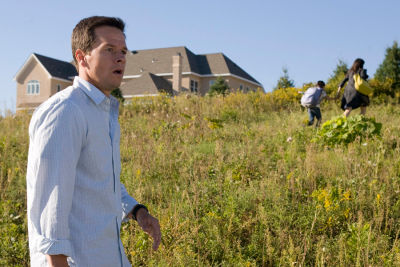 Q: The character of Elliot is quite a departure from your previous roles. How was it playing a science teacher?

A:
I was freaked out. I had a really pretty female science teacher when I was in school and all I did was check her out – I never paid attention to anything she was saying. Playing Elliot was like speaking another language. It's one thing saying the words but when you don't truly understand and have the confidence to convey what he's looking for, that's a challenge, so I had to go and study and spend time in the science museum in Philadelphia.
Q: You're a man of faith, a practicing Roman Catholic. How did you find the faith versus science element of the story? Did that draw you to the movie?

A:
Yes definitely. God is first but there is evidence pointing towards some of these things happening. We've been very fortunate and very blessed but we just haven't been very appreciative. We've abused our planet and it's causing some serious problems. It's a gift to be in a movie where I selfishly get to play a part that people don't expect me to take on. If everybody did his bit, it would be amazing what an impact it would have.
Q: How did you injure your hand?

A:
I did it shooting MAX PAYNE, which I just finished shooting about a week and a half ago. It's just one of those annoying places where you continue to re-injure it. There's a lot of scar tissue surrounding the knuckle and my daughter whacked it with a remote control to a video game and I've never seen her laugh so hard! She's a cheeky little one.
Q: What does the Mark Wahlberg Youth Foundation do?

A:
It raises money to help inner city kids and creates programmes to further their education and provides after school programmes to keep them off the street. A lot of these kids have been in and out of the legal system; they've had drug problems. I've been fortunate that a lot of people with a lot of money and influence have gotten involved with it. The foundation started out in Boston, in the neighbourhood I grew up in but now it's across the States. I made a lot of mistakes too but I was able to turn my life around and I can tell you that I'm one in a million because most of my friends from back then aren't even alive today. I knew I was put in this position for a reason – not to forget about where I came from. I just pray for God to guide me a give me the strength, the wisdom, the courage and confidence because there are times when it's easier not to say something and stand up but that's not what it's about. With every film I do, we have a premiere and raise a lot of money for the foundation.
Q: Do you still like to party or is this the new, wiser Mark Wahlberg?

A:
If I still did all of those things I used to do, I wouldn't have made M. Night Shyamalan happy on this movie. He was always asking me to go out and party but I'd say, 'If I do that I won't be able to come to work.' I said, 'Trust me, you want the new me not the old me.' It's time to put those days behind me. You can't burn the candle at both ends and now I realize there's more than enough time to do everything. I want to learn as much as possible. There are things that are useful in my life – being a Dad, having responsibility and I take that very seriously.
I'm looking for The Happening.