Michelle Monaghan
has a job most women would kill for. In her impressive career, the 32-year-old actress has, among other things, worked with a string of leading men including: Tom Cruise in "Mission: Impossible 3," Robert Downey Jr. in "Kiss Kiss Bang Bang," Brad Pitt in "Mr. & Mrs. Smith," Ben Stiller in "The Heartbreak Kid," Casey Affleck in "Gone, Baby, Gone" and Matt Damon in "The Bourne Supremacy."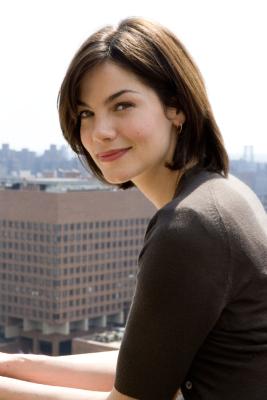 Monaghan is now starring opposite Patrick Dempsey - better known as 'McDreamy' in the hit TV drama "Grey's Anatomy" - in Sony Pictures' romantic comedy "
Made of Honor
." In the film she and Dempsey play Hannah and Tom, best friends for ten years. When Hannah goes to Scotland for a job, Tom realizes she may be more than a friend and plans to propose. But when she returns with a fiancé and asks Tom to be her 'maid of honor' instead, he seizes the opportunity to woo her back as a wedding insider.
Question: What do you think about men and women really being just friends?

Michelle Monaghan:
It's funny because my best friend is a guy and we've been best friends for 15 years and two years ago he was my 'maid' of honor but we called him my 'man of honor'! So it was really interesting when Sony came to me with this script and explained they were doing something modern that had never been done before and I was like, 'actually I did it two years ago!'
Q: What is the story with your best friend?

Michelle:
His name is Mark and we met through friends over a night of drinking and we slowly became the best of friends and we've been part of each other's lives for the last 15 years. I remember introducing him to my boyfriend at the time who is now my husband and I was worried because I was like, 'I love Mark dearly and I love Peter dearly' so it was important to me that they got along and when they did I was so happy, like I could have them both!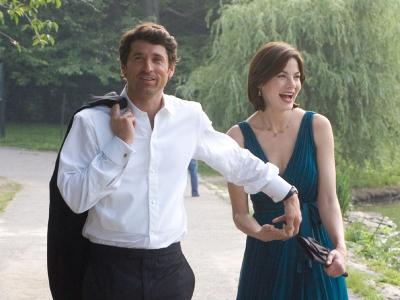 Q: So you can relate to the themes of this film?

Michelle:
Yes, I loved this woman in the movie because it is a modern take on a traditional wedding and I find a lot of women have lots of significant male friends and I like that idea of a man standing up for you at the altar.
Q: How does this film fit in with where your career is going?

Michelle:
I would say "Mission: Impossible 3" was the movie that really was the blockbuster that everybody saw and helped me break through. And I had just completed "Gone Baby Gone" and "Heartbreak Kid" and I hadn't done a full-blown romantic comedy and really liked this one for obvious reasons. I was also a big fan of Patrick Dempsey of course - but I can't really tell him that!
Q: So how was working with Patrick Dempsey?

Michelle:
I liked "Can't Buy Me Love" and some of his older films but what struck me about Patrick was that I wasn't surprised at his dramatic acting, because he carries a lot of weight in "Grey's Anatomy," but I was also impressed with him doing physical comedy. Throughout the course of working with him I found out he went to mime school and he can juggle and it all started to make sense, the way he could use his body for comedy. He is a great package because he can be funny and charming but also very serious at the same time.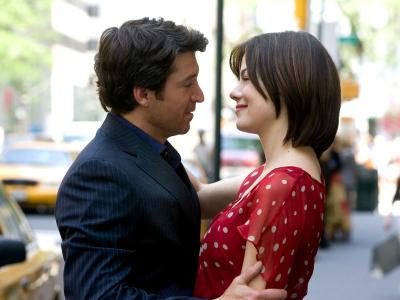 Q: How do Tom Cruise and Patrick Dempsey compare?

Michelle:
Patrick Dempsey is a little taller but they're both incredibly charming! It was an intense time making "MI: 3" and my husband and I were newly married and there was a lot going on for Tom also, expecting a baby with Katie. Tom really took me under his wing and it was a remarkable time in my life to work on that film.
Q: How did you end up marrying an Australian?

Michelle:
I met him in a bar in New York of course! He was with a bunch of Aussie friends and within five minutes he had me laughing and I knew immediately he was the one. It was seven years ago and we met each other when I was doing deodorant commercials so it had nothing to do with what I did for a living. We're lucky we met when we did because we've been able to experience each other's success together and we've both come a long way.
Opening soon across the Philippines, "Made of Honor" is distributed by Columbia Pictures, local office of Sony Pictures Releasing International.
I'm looking for Made of Honor.