Giving McDreamy a run for his money – and ladylove – seems like a no-contest, but British actor Kevin McKidd who had his share of fights in HBO's acclaimed "Rome" series, is not one to back out from a challenge. The actor plays Colin, the Scotsman who comes between best friends Tom (Patrick Dempsey) and Hannah (Michelle Monaghan), in Columbia Pictures' endearing romantic comedy "Made Of Honor."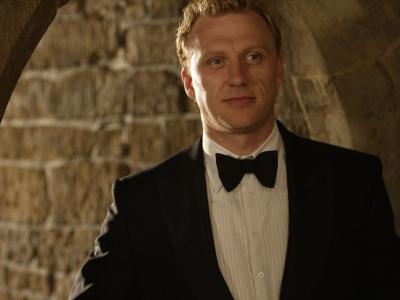 In the film, Tom has finally realized that the woman of his dreams is the one who has been there all along: his best friend, Hannah. But just as he's getting ready to pop the question, Hannah gets engaged to another man – Scotsman Colin – and throws Tom for a loop by asking him to be her maid of honor. Tom accepts, seeing his opportunity to get close to the bride-to-be and woo her before it's too late. As Hannah begins to realize that Tom may be marriage material after all, she will have to decide between marrying her best friend or the man who asked first.
Director Paul Weiland says, "I wanted a serious bloke – strong and passionate – to play Colin. It couldn't be someone that the audience would immediately hate, because he needed to be an equal foe for Tom. Colin is also rich, but he has better manners, he's more sincere. He seems to be the type of man that Hannah has been waiting for – strong, always there for her no matter what happens. And Kevin perfectly fits the bill."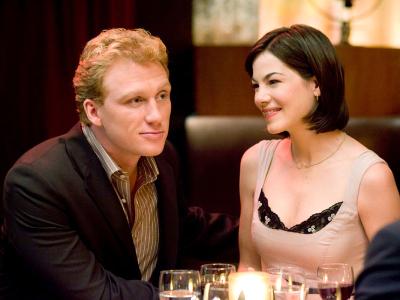 McKidd says, "On first impression, Colin is the perfect man. He owns a fantastic castle. He's the lord of a fantastic plot of land in Scotland. His family has owned a famous distillery of Scottish whiskey for generations and is very distinguished. He's almost a nobleman – it's a very posh, old-money family."
The actor admits that the role represented a break from the types of roles he usually plays. "I was a little nervous at first, because I've always done serious, intense films," he says. "In Made of Honor, I would be working opposite Patrick, a great actor who has been in lots of comedies and lots of romantic movies. He has such a wonderful gift for coming up with stuff on the spot and being funny. I was nervous, but he really made me feel very comfortable.
With these two co-stars, Michelle Monaghan says that falling into her role as Hannah was a piece of cake. "It was very easy to become besotted with these two men. Both Patrick Dempsey and Kevin McKidd are extremely, extremely charming. How bad could that be for an actress to play against?"
A serendipitous moment came when the filmmakers discovered that McKidd had a wonderful, though untrained, singing voice. In a scene originally scripted to have Colin, during a grand dinner party at the family castle recite a Robert Burns poem to his bride to be, McKidd instead sang a traditional Scottish song, "Love is Like a Rose," to nary a dry eye in the house – both cast and crew!
"Colin just really wows Hannah," Monaghan notes. "She's been waiting for her Prince Charming, and she thinks she's found him in Colin. He's new and fresh and unexpected and lovely. I swear, when Kevin sang 'Love is Like a Rose,' he melted my heart during each take. He is just so loving – and that accent! Cupid has caught her right between these two men."
Opening soon across the Philippines, "Made of Honor" is distributed by Columbia Pictures, local office of Sony Pictures Releasing International.


I'm looking for Made Of Honor.