In Columbia Pictures' romantic comedy "Made of Honor," Tom (Patrick Dempsey) has finally realized that the woman of his dreams is the one who has been there all along: his best friend, Hannah (Michelle Monaghan).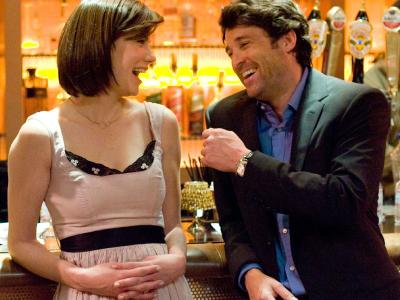 But just as he's getting ready to pop the question, Hannah gets engaged to another man – Scotsman Colin (Kevin McKidd) – and throws Tom for a loop by asking him to be her maid of honor. Tom accepts, seeing his opportunity to get close to the bride-to-be and woo her before it's too late. As Hannah begins to realize that Tom may be marriage material after all, she will have to decide between marrying her best friend or the man who asked first.
"Hannah's choice is not an easy one," says Neal H. Moritz, producer of "Made of Honor." "Both Tom and Colin are good guys, they both have merit."
"At its heart, `Made of Honor' is the age-old idea that you don't see love when it's right in front of you," says director Paul Weiland. "Tom is a very good-looking man who gets women easily, but won't commit. When Hannah meets someone else, he realizes that not only is he going to lose his best friend, but he's really in love with this girl and just hadn't realized it. All along, he's had his cake and been able to eat it too, and suddenly, someone has taken his cake away."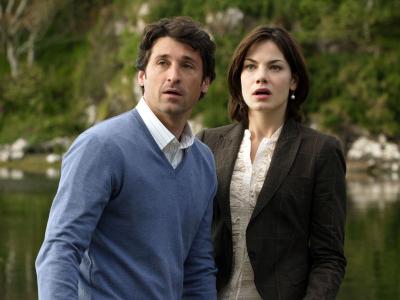 "Unfortunately for Tom, he discovers too late that Hannah really is his true love," says Dempsey. "Hannah believes in true love and marriage, while to this point, Tom has been a ladies man with serious issues about marriage. Tom has many opportunities, missed moments, but Hannah's been there the entire time. Now she's been taken away from him, and his only recourse is to go to Scotland as her maid of honor and try to win her over."
Monaghan notes that "I really wanted to be a part of this project because I loved the story and everyone that was involved. The odd coincidence was it was a situation I had lived through: when I was married, my maid of honor was a man who is still my best friend."
"I'm a bit of a romantic at heart myself," allows Weiland, "so making a romantic comedy is something I've always wanted to do. Tom is an emotional cripple in the beginning of the story but by the end he is able to confess his true love. I liked that this is from a male perspective, because most of the time in movies, it's the girl getting her heart broken. It's nice to see it happening to the opposite sex!"
Opening soon across the Philippines, "Made of Honor" is distributed by Columbia Pictures, local office of Sony Pictures Releasing International.
I'm looking for Made of Honor.