Oscar-nominee Mark Wahlberg (The Departed) and television's hit"24" star Kiefer Sutherland star in engrossing thrillers attempting to doom mankind in "The Happening" and "Mirrors."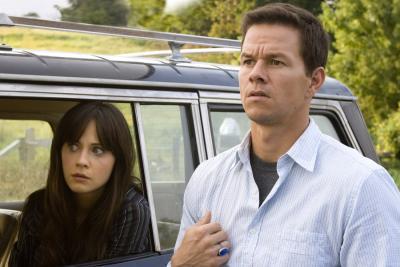 Set for worldwide release on June 13, director M. Night Shyamalan's "The Happening" stars Mark Wahlberg as a science teacher from Philadelphia in the midst of a happening that threatens the lives of mankind. As Eliot Moore, Wahlberg is the nerdy science teacher loved by his students but can't connect outside the classroom especially to his wife, played by Zooey Deschanel.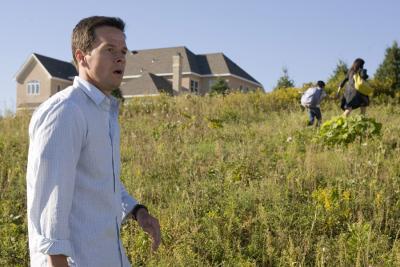 "The Happening" is set amidst a worldwide catastrophe that literally has the planet fighting back against humanity, infecting people with a neurotoxin which makes them want to kill themselves. Wahlberg only has praises for M. Night, noting that "We shot a five-page scene that was taking place in a classroom. Any other director that I have worked with would have taken three days to shoot it. We shot it by lunch. And it's beautiful. He just knows what he wants. It's all thought out. I've never walked into a trailer and the sides are there, and there are entire storyboards for the day. You know exactly what you'll be shooting. He knows exactly what he wants. It's been a great experience. You never know until your done. But it feels pretty special."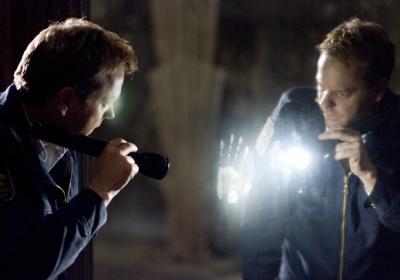 Kiefer Sutherland reflects a different kind of thriller in "Mirrors" directed by Alexandre Aja who brought us the cutting-edge horror "The Hills Have Eyes." In "Mirrors," Sutherland plays Ben Carson, an ex-cop turned night security guard at a long-closed department store ravaged by fire who discovers that the store's mirrors harbor a horrific secret that threatens him and his family. The store now becomes the target of demonstrators wanting compensation for an earlier staff fire tragedy. A disturbed woman reveals to Ben that her sister who died in the fire is exacting revenge, using mirrors as a gateway back into the living world.
I'm looking for The Happening.