Preparations are in full swing for the 26th Annual Film Academy of the Philippines Luna Awards in time for its awards show in mid-August, this according to Leo Martinez, Director-General of the Film Academy of the Philippines (FAP).

"The FAP Luna Awards is our version of the Oscars," says Martinez. "Since winners are chosen by their peers – directors nominate directors, actors nominate actors – the credibility cannot be questioned."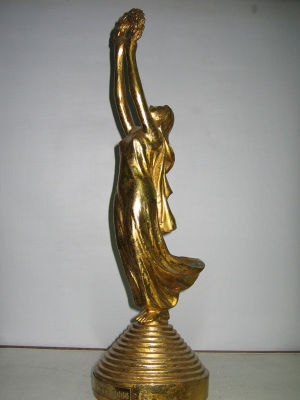 The Academy is determined to mount its formal awards ceremony by the third quarter of 2008 after an unexpected hiatus last year. (Statuettes were given out to winners but no awards show was held.)
To underscore the FAP's resolve, voting procedures will start much earlier this year.
Academy members will soon review qualified films in preparation for the voting process, and nominations will be announced by June, to be followed by the traditional Nominees' Lunch in July (where certificates and mini-Luna trophies will be given to nominees). The activities will culminate with a formal awards show to be telecast by a major TV station.
To produce this year's Luna Awards show and festivities, the FAP has appointed Manio Events Management, the same group behind such successful concerts as "Hearthrobs" (Piolo Pascual and Sam Milby), "Sharon Live at Island Cove" (Sharon Cuneta) and the recent "Catch Me" (Toni Gonzaga) which will have a repeat on May 2.