Casey Affleck Wins Oscar Nomination
posted on

Thu, 31 Jan 2008 12:00 AM
Casey Affleck
has worked in relative obscurity as a character actor, finding his most high-profile role as one of the gang in "Ocean's 11" and its two sequels. That near anonymity is about to change now that has deservingly earned an Oscar nomination for Best Supporting Actor for Warner Bros.' "
The Assassination of Jesse James by the Coward Robert Ford
." He previously won in the same category in the National Board of Review and San Francisco Film Critics Circle yearly citations, and is also nominated in the Golden Globes and the upcoming Screen Actors Guild Awards.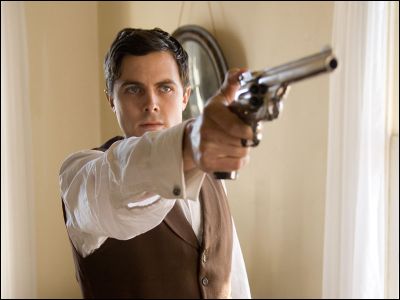 "Assassination" is a Western that finds parallels between the legendary outlaw's era and modern times in which personality is king. In writer-director Andrew Dominik's vision based on Ron Hansen's novel, Affleck's character, Ford, the 19-year-old who ensured his own place in Western lore when he plugged James in the back, is the ultimate fan whose worship has gone sour. He is something of a stalker, a voracious reader of dime novels and collector of James ephemera, who is able to use a family connection, his brother Charley (Sam Rockwell), to find a place in the James gang. But as he gets to know the volatile Jesse (Brad Pitt), the reality of his hero is not what he imagined, and Ford is not satisfied in the supporting role of sidekick.
"The movie is about more than just celebrity," Affleck says. "It's about ambition and regret, life, death. It's about two people who are struggling with themselves more than they are struggling with each other, who don't really see each other, who are just paying attention to their own path."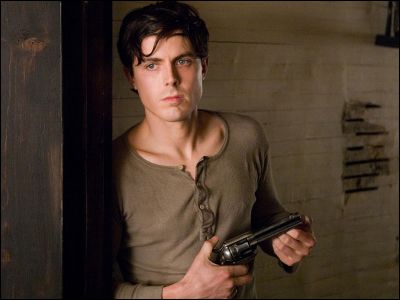 But even though Ford killed James, Affleck suggests that the relationship between the two men was more complicated than that between star and fan, and that Ford was no mere stalker.
"I sort of see it as two people looking past each other," Affleck explains. "Jesse James is looking back on his life with a kind of melancholic nostalgia and regret. Robert Ford is only looking forward, and he's thinking about what he wants, all the acknowledgement and respect that he wants, and so they just sort of gaze past each other."
With little information available on Ford and only a single photograph, Affleck turned to Hansen's novel and Dominik's screenplay for insight into the character. "I relied mostly on Andrew's own very keen, almost intuitive and yet very well-researched understanding of the character," he says.
"Ford was sort of a great person in the end, I think," Affleck says. "It was this challenge of being haunted and hunted because of this one event when he was just 19 years old. Instead of caving in to the pressure, he rose above it all. He kind of transcended it. He kept on living his life. He carried on with dignity, and that's what makes him a beautiful person to me."
Opening soon across the Philippines, "The Assassination of Jesse James by the Coward Robert Ford" is distributed by Warner Bros. Pictures, a Warner Bros. Entertainment Company.
I'm looking for The Assassination of Jesse James by the Coward Robert Ford.