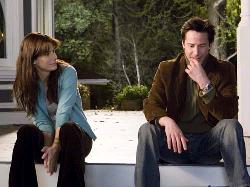 The latest theatrical trailers of two of the year's most hotly anticipated blockbusters--"The Lake House" and "Superman Returns"--will premiere in Philippine theaters as added attractions to the action-adventure "Poseidon" which opens across the country on Wednesday, May 10.
Marking the reunion of Keanu Reeves and Sandra Bullock after "Speed," "The Lake House" is an endearing love story about a lonely doctor (Bullock) and a frustrated architect (Reeves) who live in the same house two years apart and fall in love via letters they exchange through a mailbox that mysteriously bridges time.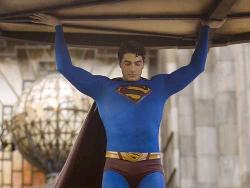 Meanwhile, in the epic action-adventure "Superman Returns," the Man of Steel (Brandon Routh) comes back to Earth, following a mysterious absence of several years. While an old enemy (Kevin Spacey's Lex Luthor) plots to render him powerless once and for all, Superman faces the heartbreaking realization that the woman he loves, Lois Lane, has moved on with her life. Or has she?
Superman's bittersweet return challenges him to bridge the distance between them while finding a place in a society that has learned to survive without him. In an attempt to protect the world he loves from cataclysmic destruction, Superman embarks on an epic journey of redemption that takes him from the depths of the ocean to the far reaches of outer space.
Both distributed by Warner Bros., "The Lake House" opens on June 14, to be followed by "Superman Returns" on June 28.