The Year in Film 2010
posted on

Wed, 12 Jan 2011 12:00 AM
2010 was kind of a strange year in film. Hollywood's blockbuster output seemed lackluster, with only a few choice names crafting films worth remembering. Even the independent scene felt a little sparse, and what great films there were, we didn't get in our theaters. Thankfully, this was a relatively strong year for local output, each of the major festivals (including, shockingly, the MMFF) producing at least one film that will undoubtedly gain a place in the pantheon of great Filipino films. But even more exciting are the films that are truly independent, made without the guidance or the help of any of the local grant programs. Here is the list of my favorite films that were shown in cinemas in 2010.
Honorable Mentions


Khavn de la Cruz's brutal satire of Filipino life
Mondomanila
finally made it to the big screen, and it is a joy to behold, reveling in its own vulgarity. David O. Russell's
The Fighter
transcends formula and delivers one of the clearest pictures of blue-collar life in America. Matt Reeves'
Let Me In
turned out to be a pretty great remake. Francis Pasion's
Sampaguita: National Flower
may or may not be exploitative, depending on who you ask. I remain a supporter. Finally,
Shake Rattle and Roll 12
might not have delivered a complete package, but the third episode
Punerarya
(directed by Jerrold Tarog) is seriously great.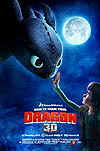 10. How to Train Your Dragon (Dean DeBlois, Chris Sanders)
How to Train Your Dragon
breaks the madcap, gag-heavy Dreamworks animation mold, setting aside the cheap laughs and pop culture references. In lieu of dance numbers, they deliver a well-told adventure story that isn't afraid to quiet things down and show the love that can grow between a boy and his pet.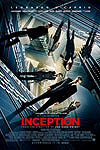 9. Inception (Christopher Nolan)
Inception
leaves in its trail some of the most memorable action setpieces of the year. It is brash and ambitious, and kept people talking for months afterwards, dissecting the film for allegory and unraveling all of its secrets.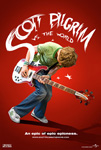 8. Scott Pilgrim vs. The World (Edgar Wright)
Scott Pilgrim vs. The World
failed to inspire in the box office, but I believe that the film will end up being more influential than anything else on this list. Wright really pushes the envelope of blockbuster filmmaking, constructing a language of his own that speaks directly to a younger generation of film lovers.
The Social Network
received a lot of talk about being the film of a generation, but it's not. This is.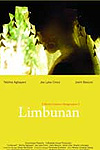 7. Limbunan (Gutierrez Mangansakan)
Limbunan
moves gracefully. Just as gracefully as the women it portrays, who silently bear the ritualized oppression of culture and norms even as the rest of society moves forward. It is quietly powerful, painting a clear picture of a tradition without resorting to easy judgment.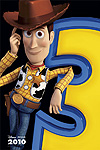 6. Toy Story 3 (Lee Unkrich)
We are all waiting for Pixar to fail, but I'm starting to believe that they never will.
Toy Story 3
could've been a simple cash-in, but instead they delivered a rollicking prison break movie that ends in some of the most profound emotional drama of the year.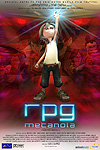 5. RPG: Metanoia (Louie Suarez)
One might quibble with the animation in
RPG: Metanoia
, which stutters at times. But everything else about it is just perfect. The film tells a uniquely Filipino story from a perspective that we don't see much in our films anymore. The film helps us rediscover the joy of play in any form, whether it be the vast online worlds of MMORPGs, or the quiet streets that become the playing fields for a pickup game of
patintero
.
4. Ang Damgo ni Eleuteria (Remton Zuasola)
Remton Siega Zuasola has to be a little bit insane. It takes a certain amount of madness to want to do an entire feature film in one take. It takes a greater amount of madness to do in an environment that you can't fully control. But the madness is what was required for the
Ang Damgo ni Eleuteria
, which depicts a young person losing control of her life, her destiny guided by the need for financial stability in a place that can never provide it.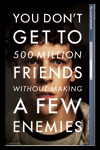 3. The Social Network (David Fincher)
Some sort of magic happened here. When
The Social Network
was first announced, people were quick to ridicule the idea of a movie about Facebook. But David Fincher, Aaron Sorkin, Trent Reznor, Jesse Eisenberg and the rest of the people behind the film crafted something beyond ridicule. It is a portrait of genius in the modern age, the solitude that comes from seeing the world differently. It is impeccably made, every frame an exemplar of film grammar and restraint.
2. Senior Year (Jerrold Tarog)
The biggest farce of the MMFF was its supposed support of independent films. The films it invited to join its menagerie of non-studio releases were never shown to the public. This is a shame, because
Senior Year
really deserved a place in the theaters. It is a strange film, one that blends real life with the equally familiar language of teen filmmaking. The final product can be both entertaining and devastating, drawing fond laughs from nostalgia even as it reveals the high school experience to be ultimately empty. It gets a run in theaters in March, and I hope everybody goes to see it.
1. Kano (Monster Jimenez)
Kano
left me shattered. The documentary dives deep into our country's broken soul, a place where a man like Victor Pearson might still hold on to the loyalty of his many wives. It is a place where the parents of a rape victim might take the side of the rapist. It is a place where poverty has made terrible things possible, where the most damaged of souls can find sick comfort. The film is finely crafted and keenly observed, pushing deeper into the minds of its subjects without the hubris of judgment.
Other things of note in 2010
Best film we didn't get here: Winter's Bone (Debra Granik)
Distributors rarely bring any interesting fare here anymore. We aren't even guaranteed to get big budget films like
Scott Pilgrim vs. The World
. I wish we had a smaller arthouse theater that could screen films like
Winter's Bone
, which features one of the best, most fearless performances of the year from Jennifer Lawrence.
Worst Trend: 3D

Particularly 3D conversions, which take films shot normally and split up the image in post-production. 3D as a whole proved to be largely underwhelming for the entire year, but the conversions were simply awful.
Best Performances:
Christian Bale finally let go of his Batman voice and delivered a magnetic performance in
The Fighter
. Carla Abellana was a revelation in the
Punerarya
segment of
Shake Rattle and Roll
. Ina Feleo is simply amazing in
Senior Year
. The entire cast of
The Social Network
deserve a lot of praise. Fanny Serrano was really strong in
Tarima
.
Best Performance by a moustache: Philip Salvador's moustache (Rosario)
Lots of people griped about
Rosario
not winning awards. I can only gripe about this truly epic moustache not getting the recognition it deserved. Long live Philip Salvador Dali.
Best review of a film's hats: Mich Dulce (Rosario)

I am no expert on hats, but Mich Dulce, on the other hand, is an award winning milliner. I shall refer you to her
review
.
Best animated character design: Mang Ernie (RPG: Metanoia)

A spiritist wearing a barong and a top hat? And he's wielding an umbrella? Mang Ernie is my hero. Runner up: Mr. Pricklepants, the lederhosen wearing Shakespearean hedgehog actor from
Toy Story 3
.
Biggest disappointment: Ishmael (Richard Somes)

Here is the thing:
Ishmael
, in its current form, isn't really a bad film, and it's likely to get better. Still, when I saw it at the Cinema One festival, I couldn't help but be disappointed. The film could have been so much more, with all the elements for greatness already present. But a rushed edit and a sloppy, overdone score ended up taking away much of the film's power. Somes tried to undercut expectations by saying he was just doing a dumb action movie, but it's clear that the movie's meant to be a lot more than that.
Actor I saw most this year: Mon Confiado

He was in a lot of films this year, including the future cult classic
Pilantik
.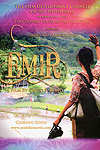 Biggest waste of public money: Emir (Chito Roño)

Emir
just wasn't worth it. It is cheap spectacle dressed up as a tribute to OFWs, made vulgar by its inflated cost. That money could have instead been used to fund ten films, or even twenty films. The money spent on
Emir
could have rejuvenated the entire industry. Instead, it was spent on a single vanity project that came nowhere close to expectations. That's just bad governance.