Got Milk (Rebond)?
posted on

Wed, 8 Nov 2006 12:00 AM
Hair salons all over the world have come-up with a one word trend – rebond. As it is natural for some Filipinos to have a few curls or light waves, women have switched to rebonding their locks for sleek, glam and beautiful straight hair. We all know that with the passing of every year, hair trends vary. The regular rebond has evolved into an array of oil and semi-rebonds. The trend launched this year? Milk rebond.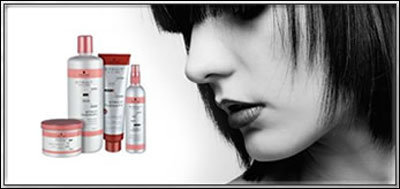 By having so many chemicals put into the hair, our tresses are in danger of suffering damage and trauma. As people nowadays are experimenting with different hairstyles, they are more conscious of their hair condition and have come to the realization that beautiful hair is achieved by having healthy hair and scalp – and not so much by flooding it with products. With the invention of milk rebond, product specialists have added that extra care for hair through its milk component – leaving the hair looking naturally straight and soft without ravaging it. Hair is sure to be protected, fixed and treated. The rebonding process may be the same, but the results are notably different. Milk rebonding is highly recommended for those who have abused and damaged their hair with repetitive curling, coloring and tinting.
Sited near the famous University Belt,
Forma Salon
specializes in this year's hair trend as it caters to the needs of men and women who want to look their best but are restricted by a limited budget. Having stylists who have been trained at the world famous Tony & Guy Academy in Singapore, Headmaster Academy in Hong Kong and Vidal Sassoon in LA, this salon's classy services may be the best thing that ever happened to the University Belt. Now, students can afford to look their best without asking for extra allowances from Mom and Dad. For those who are used to the salons located in Makati or any famous mall, Forma Salon will surely live up to your standards if you base it according to the service's results.
Forma Salon doesn't use just any other hair product. With the utilization of the internationally renowned Scwarzkopf haircare products, the quest for straight and healthy hair is no longer a challenge. But this doesn't mean the service has to break the bank; the prices aren't cheap at Forma but they're certainly more affordable after a price comparison with Makati and Ortigas-based salons. Forma
Rebond for Males starts at P2,500
, and for
females it ranges from P3,000-4,000
.
Semi-rebond is at P2000.
For someone like me who doesn't need a rebond but ought to get my hair treated to a deep conditioning or a trim every month, Forma Salon offers other services such as a regular
haircut
(prices range from
P99-P185
, depending on your choice of a creative or senior stylist), or for those who take pleasure in
colors and highlights
, you should be willing to spend between
P500-P900
.

Forma Salon is located in Unit-D Jolly Dormitory Building, 944 S.H. Loyola St. (formerly Lepanto St.), Sampaloc Manila. Tel. No. 733-7813, email add: forma_salon_manila@yahoo.com