While restaurants are already slowly opening for dine-in (we still suggest you stay at home!!!), the community-wide quarantine has led to a surge in cooking and baking at home.
At some point during the quarantine, we're pretty sure you've tried to make these and have seen these food experiments on your feed. We've listed some of our favorites and share with you how you can also create these at home.
Jun 16, 2020 - youtube.com -

21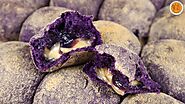 If there's one food trend that I really love, it would be Ube Cheese Pandesal. It has all our favorites in one bite — ube halaya and cheese filling tucked in a soft and pillowy ube pandesal. Who can resist that?!
Jun 16, 2020 - youtube.com -

9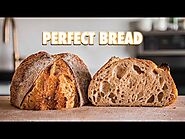 I must say that this is quite different from the usual bread. Sure, it's simple and requires minimal ingredients but you will need a lot of time and patience. Trust me, I tried making it and failed tremendously just because I got busy. There are a number of YouTube How-Tos for it so you'll be fine. A friend who is successful on her journey to Sourdough recommended that I watch Joshua Weismann's video. I swear I watched and rewatched this a couple of times. It is the perfect tutorial if you want to start your own journey. Even Erwan Heussaff followed his instructions!
Jun 16, 2020 - youtube.com -

16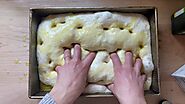 Unlike Sourdough bread, I feel like Focaccia is an extremely easy bread to make. Sure, you'll still need time for your dough to rise but all you will need are three ingredients: flour, salt, and yeast.
Jun 16, 2020 - youtube.com -

5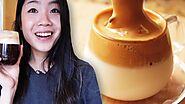 What started as a TikTok trend quickly exploded all over the Internet. Soon enough, almost everyone on your feed has tried making this coffee concoction. All you will need are three simple ingredients: instant coffee, sugar and water and good arm muscles since you will have to whisk all of it together for at least 400 times. Do you want to save time and energy? Use a hand mixer instead so you can create the fluffy froth quicker. If you can see small peaks already, that means the fluff is ready to be assembled. Get a glass of your choice of milk and put a dollop or two.
Jun 16, 2020 - youtube.com -

19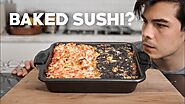 This deconstructed sushi platter has been around for a while now but it blew up during quarantine. I'm guilty for making this as well! It's basically shredded crabsticks and Japanese mayonnaise on top of rice. If you're feeling extra, top it off with fish roe. To eat it, you'll need to get a nori sheet and scoop a spoonful of the sushi bake on top, and eat in one bite. It's a dish you can easily create at home but if you're feeling lazy, there are a bunch of online stores selling this!
Jun 16, 2020 - youtube.com -

17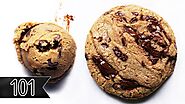 There's just something about a simple Chocolate Chip Cookie that's extremely addicting. It's chocolate chip or chocolate morsels in basically flour and butter. How amazing could that be, right? All you will need are basic ingredients that are possibly already in your pantry and an oven to bake it. You'll have perfect cookies at home anytime you want!
Jun 16, 2020 - youtube.com -

26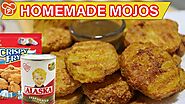 Who knew cooking this was so easy? You don't have to go to leave the house just to enjoy this potato snack! Easily create your delicious and crunchy potato mojos at home with this simple video.
Jun 16, 2020 - youtube.com -

14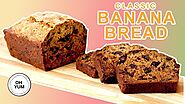 What's great about Banana Bread is it's one of the easiest recipes anyone can bake. Do you have overripe bananas laying in your pantry? Mash it up and combine with the other ingredients to get a moist and sweet loaf of bread. Best time to eat this? Straight out of the oven!
Jun 16, 2020 - youtube.com -

17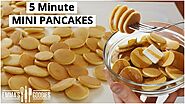 Who doesn't love pancakes? And miniature ones at that! Imagine tiny and fluffy pancakes drizzled with your favorite syrup. This also started as a TikTok video and soon enough, everyone was trying their hand on this.
Jun 16, 2020 - youtube.com -

21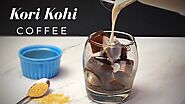 If the Dalgona trend isn't for you because of the amount of sugar you need to put, Kori Kohi should do the work. It is simply coffee frozen into ice cubes! Just add your choice of milk and watch as the coffee ice cubes melt. You can add simple syrup (1:1 water and sugar) to sweeten it!
—
Did we miss any quarantine food trends? Let us know in the comments!
Stay in the loop and connect with us on Facebook, Instagram, and Twitter.