There's a new watering hole in the heart of Ortigas, which has gained quite a following amongst beer lovers everywhere. Outside, during daytime, it is nondescript primarily due to its odd location amidst home furnishings and warehouses in Ortigas Home Depot. Personally, I find there's a quirky coolness to it—like finding an amazing shirt in the ukay or a really nice set of dinnerware in a vintage shop. That was how I felt with my discovery of Pivo Restobar, and if you're a beer guzzler or just a sucker for anything alcoholic like yours truly, you'll feel the same kind of "Eureka!" moment when you stepped in it for the first time.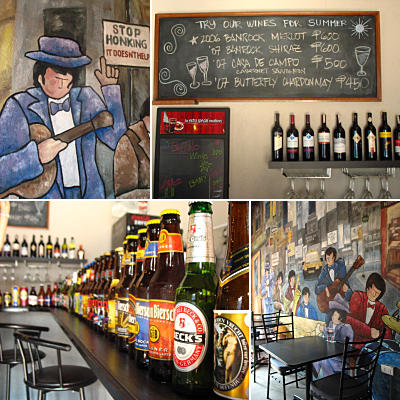 Pivo Resto Bar is owned by friends
PJ Castro
,
Jackie Chipeco
,
Louie Villar
,
LJ Chipeco
and
Tiffany Gatchalian
. It has been up and running for only several months but has already earned a lot of fans amongst night owls and those just looking for a laid back place to unwind. It's really not hard to fall in love with the place once you've found a cozy spot on a dimly lit corner and got a good look at their bar list.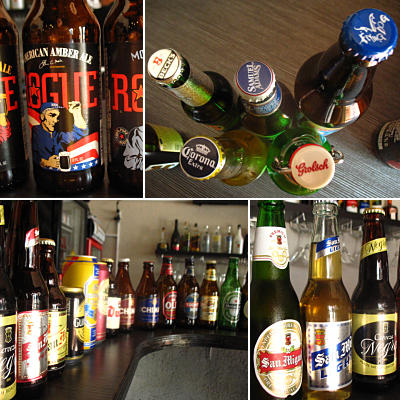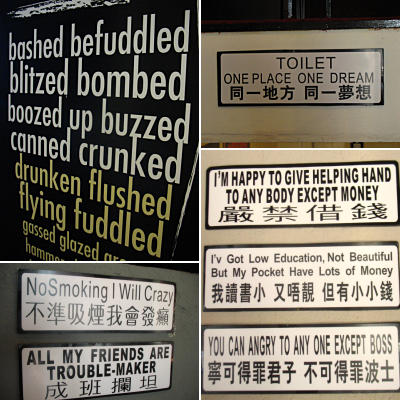 Pivo, the word used in most Slavonic languages, is derived from the old word 'Piwwo,' which means barley. This word is widely used in countries such as Croatia, Czech, Russia, Serbia, Slovak and Ukraine; wherein beer is not regarded as a drink but rather, a culture. Cheap imported beer, delicious food, free parking and a place that views beer-drinking as a lifestyle—really, what more can you ask for?
I start off with my recommended imported beers: The
Stella Artois (P98)
is a must-try if you like your beer smooth, a little fruity and with a smallish head. It is regarded a "female's drink" because it is light. I hear a resounding cry from the feminists and hardcore female beer drinkers but I guess when you taste this pale lager from Belgium, which the country regards as its "original beer," you'd give this drink more consideration. It has 5.20% alcohol, which is still more than most of our local beers contain. Because it has hints of lemon and corn, it is great to pair with seafood and poultry.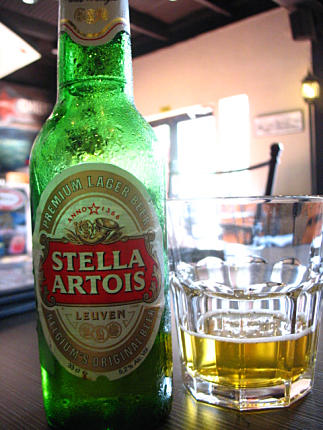 Stella Artois
Then, there's the
Rogue Hazelnut Brown Nectar (P450 / 650 ml)
from the United States, which is my favorite because I have a special liking for flavored beer. This drink is brown and a little frothy—almost like coffee but without the creamer. It emits the aroma of wheat bread and toasted oats and tastes almost like it, plus some roasted nuts and caramel. It's really great to pair with meat—particularly Pivo's juicy burgers. Nevertheless, I think I could finish an entire 650ml bottle sans food, I'm just not certain it's a good idea.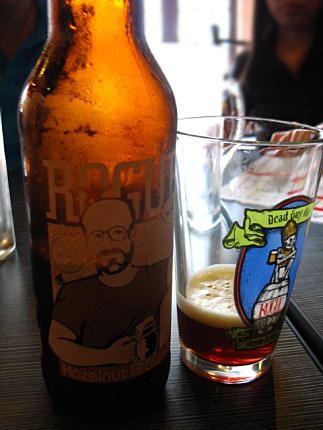 Rogue Hazelnut Brown Nectar
Another light beer is the
Hoegaarden (P118)
, which has 5% alcohol content and is called white beer. This kind of wheat beer is from Belgium and is unfiltered, which is why it has a cloudy appearance. The taste slightly takes off from the sweet and strong side, which is why I don't fancy it much. It is refreshing, though, and very easy to drink because it has hints of bananas and cloves. The Hoegaarden is said to not travel well and should be enjoyed best near its brewery. Nevertheless, it is also good to pair with food, specifically Pivo's delectable buffalo wings (which I will rave about later on).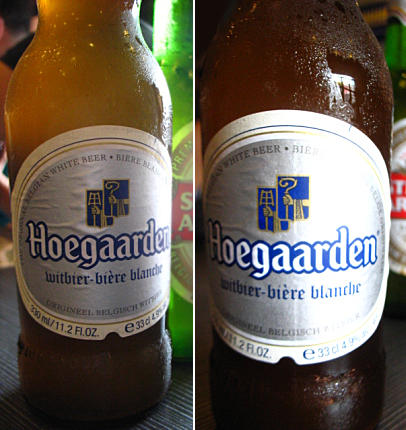 Hoegaarden
Another beer from the United States is the
Ballast Point Calico (P175)
from San Diego, which contains 6% alcohol. It is a kind of amber ale that is quite smooth but a bit dry. There is a crisp bitterness and a hint of floral aroma to it. The Calico was brewed with four kinds of malt, which lends its subtle toffee and caramel flavors.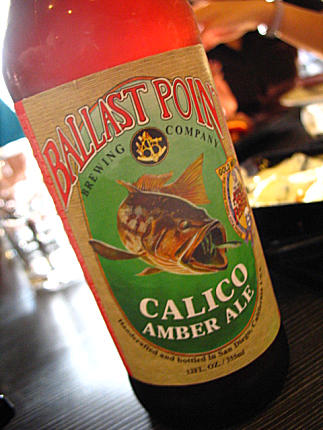 Ballast Point Calico
Aside from imported beers, Pivo also offers a slew of other drinks such as wine, rum, tequila, whiskey, vodka, brandy, cognac and cocktails. There is a wide variety of alcohol to indulge in at Pivo, the bar list makes you want to try at least four new ones per visit. It kind of defeats the purpose, but they have local beers, too if you're afraid to try out new stuff. I will strongly suggest you head for adventure though, and be a little bold since you're on a night out, anyway.
After all those beers, I still had the stomach to try two of their cocktails: the
Mai Tai (P130/glass, P500/pitcher)
and the
Margarita (P130/glass, P500/pitcher)
. The Mai Tai, which is actually the Tahitian word for "good," lives up to its name. It is fruity and refreshing with just the right amount of sweetness. I will slurp it dry if I didn't have to share it with my other friends having lunch with me.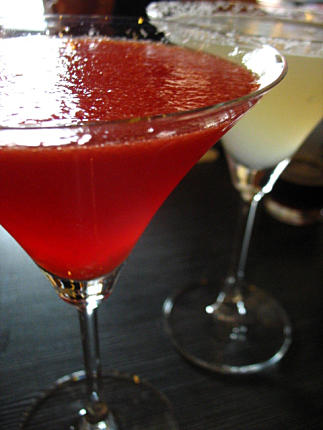 You can add P15.00 to any of Pivo's cocktails if you want soda mix.
Pivo's Margarita can be shaken or frozen, depending on your preference. I had mine shaken, which was a mistake because the Margarita is really strong. If I had it frozen, I figured it would be tamer to drink. I was drinking at past 12 noon and couldn't quite handle the potent flavor in my throat. I think it would really be advisable to drink this Margarita at night, when you're a bit disheveled and raring for a good time.
Food in a bar is seldom good so it was a surprise to find out Pivo serves amazing dishes. I found the best-tasting
Buffalo Wings (P320)
here and I haven't found anything better since.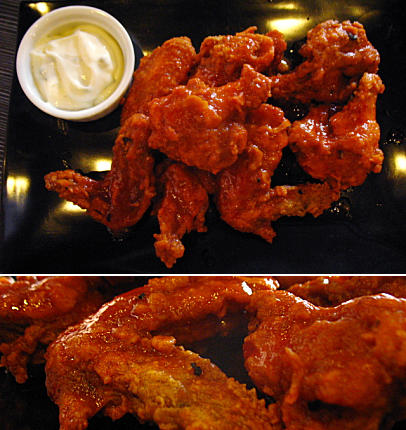 Buffalo Wings
Their buffalo wings are addictive, eaten alone or with its creamy ranch dressing. The orange wings are crisp, glistening and spicy. The meat is sweet; tangy and juicy, which is punctuated with the light onion and garlic taste of the dressing. I could eat them all day with the Rogue Hazelnut Nectar.
A treat for meat-lovers is the
Kielbasa (P380)
. Kielbasa is a Polish sausage with a rich, smoky flavor that comes from spices and lots of garlic. Pivo serves foot long Kielbasas with home-style fries. Request for it to be sliced if you're sharing it with friends.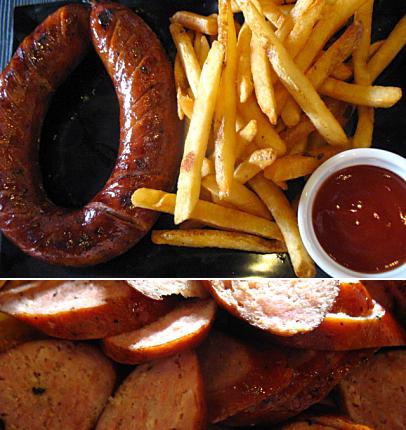 Kielbasa with fries
Pivo's
Steak Frites (P350)
is imported rib-eye steak, grilled, topped with herbed butter and served with home-style fries. It is best when cooked medium-rare and even better enjoyed with dark beer. The meat should be tender when you specify medium-rare, and lined with just a little amount of charred fat.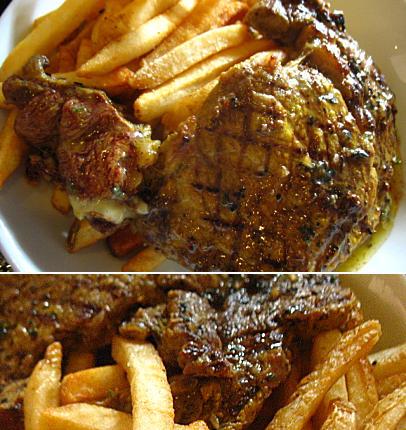 Steak Frites
Another new favorite for me is Pivo's
Blue Cheese Burger (P320)
, which is made of 100% all-beef patty grilled enough to retain just the right amount of juiciness. It has caramelized onions and a dollop of blue cheese sandwiched between freshly baked buns. The beef patty is thick but tender, and infused with different herbs to attain a distinct aromatic smell.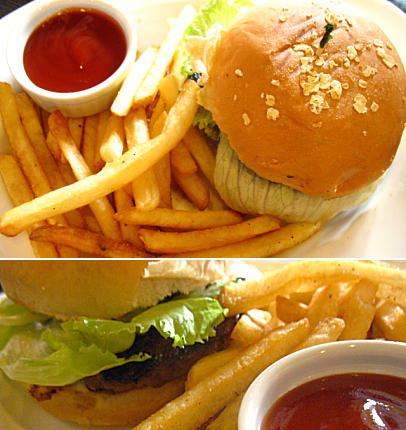 Blue Cheese Burger
Another kind of burger is the
Bacon Mushroom Melt (P280)
, which is not exactly unique to our palate anymore. Nevertheless, Pivo's signature beef patty makes this burger a stand out. Juicy, tender and devoid of the unnecessary fat that ground beef usually comes with—this burger is a classic that you would want to reacquaint yourself with.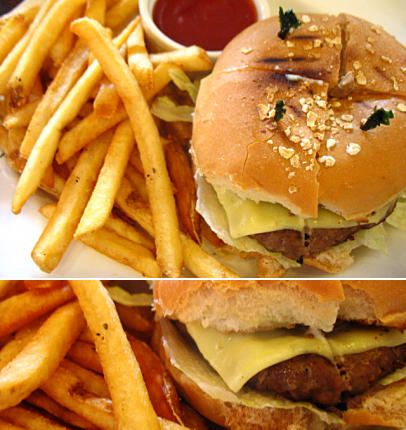 Bacon Mushroom Melt
If one must pair beer with pizza, then try the
Pizza Margherita (P360)
, which is very basic with its simple toppings of basil, tomatoes and mozzarella cheese. Don't equate it with blandness though, because this pizza is so delectable with its thin, crispy crust and overload of mozzarella cheese. I would suggest pairing light beer with this dish.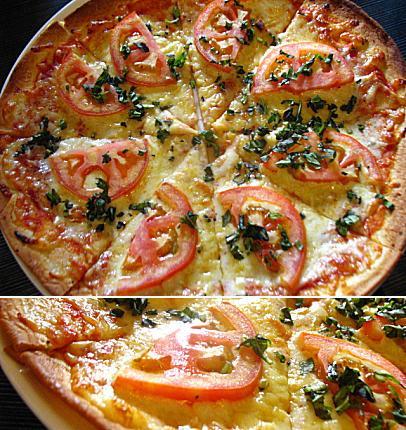 Pizza Margherita
Amongst Pivo's pasta dishes, I tried the
Spaghetti Puttanesca (P220)
. It is a combination of al dente noodles tossed in tomato sauce and livened up with capers, anchovies and olives. The dish is a bit hefty for me and I advise sharing it.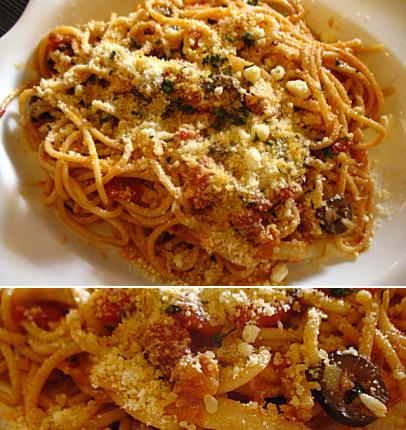 Spaghetti Puttanesca
I admit, I wanted to keep Pivo a secret as much as I could when I first found out about it. I'm overprotective of my drinking spots like that. You can never hide a good thing long enough, though, and it's bound to be discovered soon. So, here's to Pivo and my love affair with its imported beers and buffalo wings, and to its future love affairs with many more who will fall for it soon.