Latitude
posted on

Wed, 15 Apr 2009 12:00 AM
I found myself one afternoon trying out Latitude's buffet. It may not be grandest nor the cheapest, but as they say, good things can come even from small packages.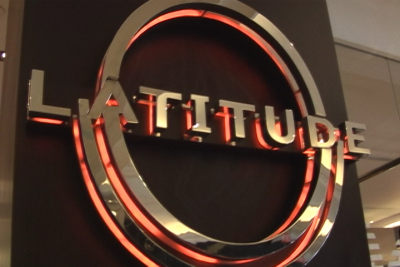 Latitude
is named so because they chiefly serve specialty dishes of countries sharing the same latitude: 14 degrees north. These countries include the Philippines, Guatemala, South Africa, Mexico and Thailand. Dishes are primarily of those origins but not necessarily confined to them as made evident by their delectable sushi and dimsum section.
This all day dining restaurant capable of seating around a hundred and fifty people can be found at the lobby level of the Shangri-La managed,
Traders Hotel Manila
. Although most people go for the
buffet
priced at
P1,100 net per person
, one can also savor Latitude meals by opting for their ala carte menu.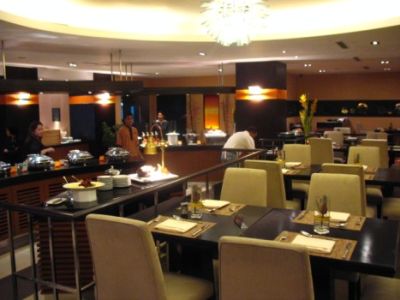 I've had lunch here twice and over those two lunches, I was already able to come up with a list of my favorites. So if you by happen decide to dine there, here's what I recommend.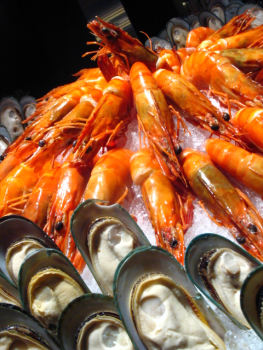 See those vibrantly colored prawns and mussels? They are as good and as fresh as they look. Take a few pieces and have the cooks grill the seafood according to your liking.
Marie Lanorio, Food and Beverage Manager
of Traders Hotel disclosed to me how strict their food quality control is. You can be assured to get the freshest because they are replaced and replenished after a certain number of hours.
Another eye-catching item from their appetizer section is the
Smoked Salmon
served in little spoons. I immensely enjoyed the cold cuts as they are not at all
malansa
. They are very light to the appetite so I'm sure you'd find yourself consuming more than 2 spoons. Be careful though, there's a lot more entrées in store for you.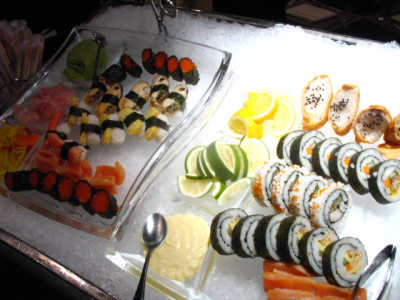 Try out their Japanese Section
Oh, and this one I'd never forget... Latitude's
Cheese- Garlic bread
.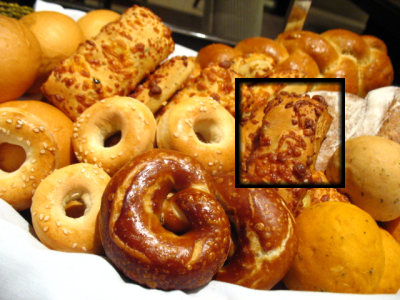 You won't get these soft, aromatic, and lip smacking goodies elsewhere so make sure you get as much as possible. Have the breads toasted for an extra crunch. Include in your hoarding the different slices of cheeses available to make you meal ultimately cheesy!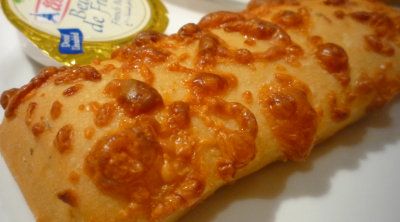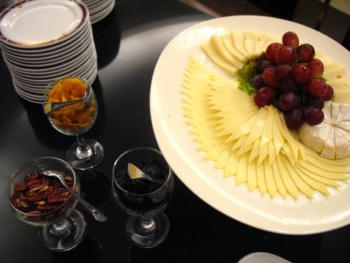 For the main fare, several viands are made available and they change daily. You'll also notice a green label beside some dishes. This means that they are included in the 'Happy and Fit' items which are targeted to the health conscious customers. Most memorable among the dishes I've tried are
Chicken Breast and Mushroom ala Jillo
,
Fish Fillet Nitsuke
, and
Stir fried Vegetables with Tofu
.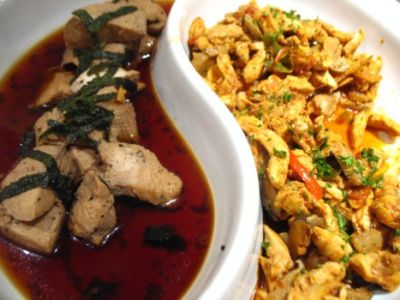 Fish Fillet Nitsuke and Chicken Breast and Mushroom ala Jillo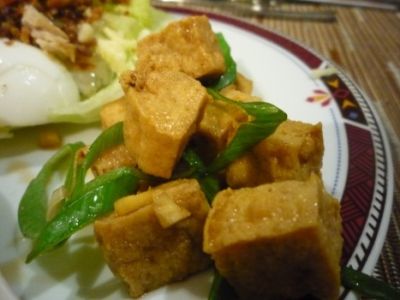 Stir fried Vegetables with Tofu
If you want to make the most out of your P1,100 buffet, come on Mondays, Wednesdays, Saturdays or Sundays for their
Prime Rib Carving
. Have as much slices of the succulent and undeniably tender meat as much as you can! This alone would cost you almost a thousand in other restaurants, so having it here is really a bang for your buck.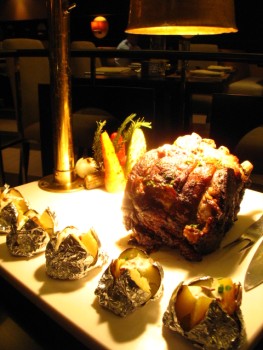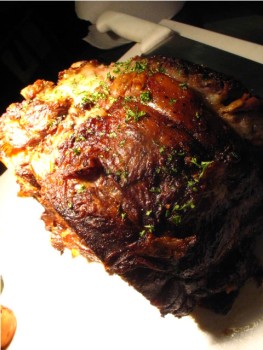 And last but always not the least, desserts. Here you can find desserts from tiramisu to cheesecake to leche flan and they sure are toothsome.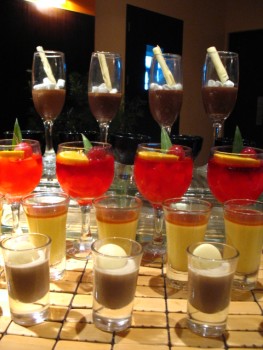 My current craving however is their
Yogurt with Pistachio
, the sweet-sour testimony that dreams (well, my dreams) do come true. I love yogurt and I love pistachio so much. And to have them together? I could have this all my life!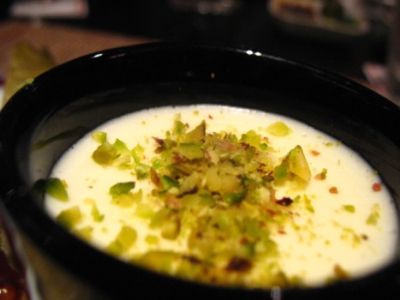 Yogurt with Pistachio
To some, the bigger is always better. Who wouldn't want to make the most out of that hard earned cash? I can agree to that, of course.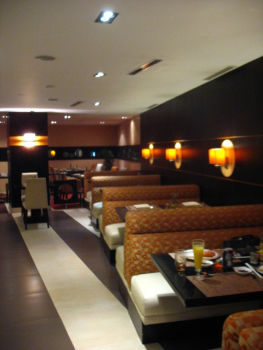 It's just that on some occasions, I prefer the cozier, intimate booth seating, low noise levels, and fuss-free but quality dining in smaller scale. A buffet meal such as Latitude's gives me a peaceful yet gastronomic experience.