If you and your gang find yourselves on a roadtrip to Subic, don't forget to make a pitstop at Xtremely Xpresso Café, an all-day restaurant home to extreme-sized pizzas and a whole lot more.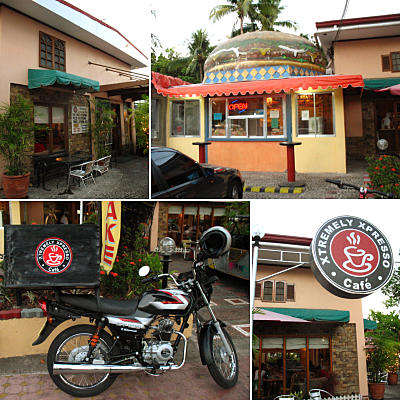 Xtremely Xpresso recently turned 6 years old. They also have a branch located in SM City Clark. For the Subic haunt, the cafe can seat about 75 inside, for that homey atmosphere amidst yellow lighting, quirky memorabilia, and country-style decor. Lounge by the sofa right in front of their open kitchen, if you wish to see them prepare your pizzas from scratch while you wait for your order.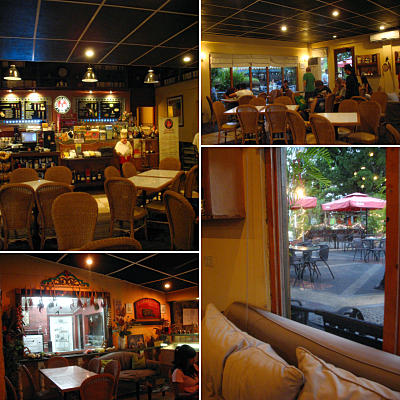 Outside, about 100 seats can be placed, as the al fresco area is very spacious. It's pretty refreshing to be seated there at night as the cool breeze sets the evening into a laid-back mood. I arrived at the cafe for an early dinner, the beginnings of a pretty sunset floating by the skies. I sat myself down and enjoyed the sights as I wait for my first Xtremely Xpresso meal.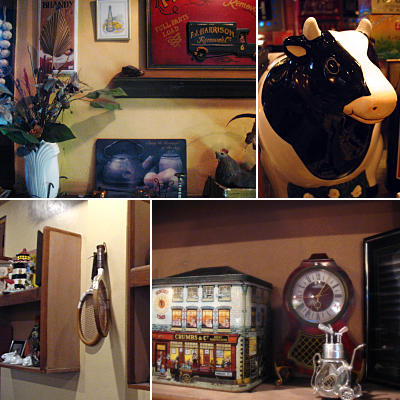 With my brother in tow, we begin with the
Bruschetta (P110)
, three pieces of crisp bread, with chunky bits of ripe tomato, onions, herbs. Brushed with oil and garlic and sprinkled with parmesan cheese, it was a surely a healthy and tarty appetizer to start our evening.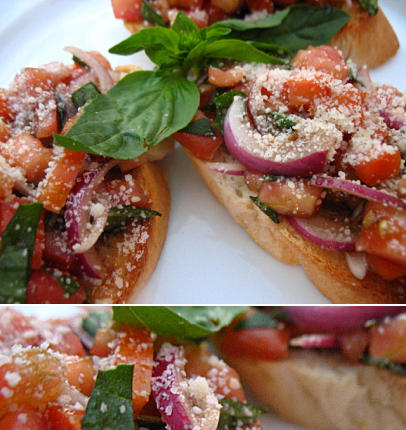 Bruschetta
Our next dish was a delight. The
Parmigiana (P200)
arrived on our table very red and tomatoey, just the way I like it. You have a choice of Eggplant, Chicken Cutlet, or Meat sauce for the parmigiana, and we had ours with chicken cutlet. The basics of what I crave for in a pasta dish were all there: a filling and multi-textured sauce, al dente pasta, and a good-sized serving for its price. Next on my list to try would surely be the eggplant parmigiana, as I am a big fan of that veggie.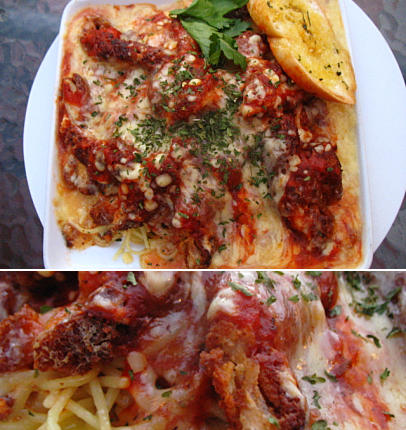 Chicken Cutlet Parmigiana
Our beverages then arrived: the
Eskimocha Coffee (P90 - tall, P100 - grande)
, and the
XX Caramel Macchiato (P80 - short, P90 - tall)
. A sweet and light hot Lavazza drink is found in their macchiato, while a bolder dessert drink can be indulged with the tall glass of frappe.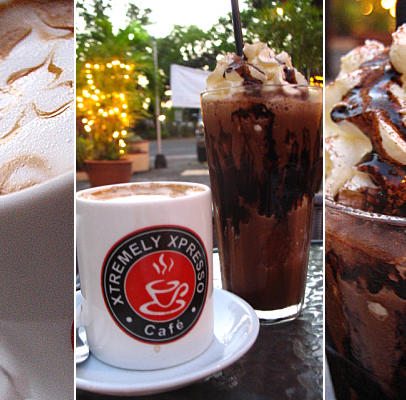 XX Caramel Macciato and Eskimocha
When I say it's a dessert drink, I mean it - it is a very filling cold coffee drink, its sinfully cocoa flavor may compete for your attention while enjoying a meal. Best consumed after your savory meal, to cap it off with a chocolatey high.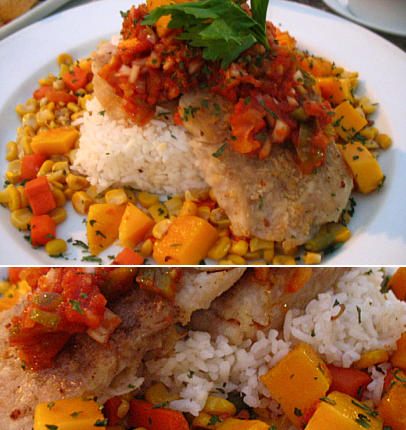 Seared Fish With Mango Salsa
The
Seared Fish With Mango Salsa (P220)
was our next entrée. The dish served with a generous portion of white rice, and laid on top of it was a mishmash of corn, mango, carrot, string beans. It was a tangy and sweet salsa to go with the white fish that was slightly crispy with its golden outer coating. I would suggest the cafe to also add a little bit of nacho nibblers, since that would perfectly go well with the salsa too, as a special bonus to their meal.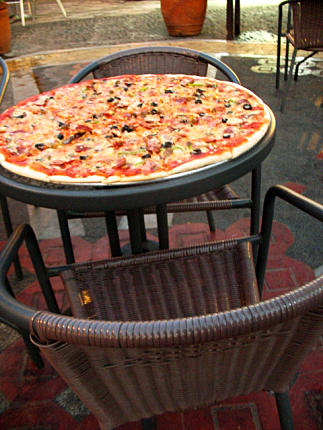 Big Ben Pizza
Last, and definitely not the least in size, we were served the best-selling Big Ben Pizza
( Regular, 14 inches - P549; Xtreme, 22 inches - P699
. I was floored as to how big the pizza was -- it was as wide as our table! I did not come prepared for this hulking huge of a pizza. What a gargantuan delight!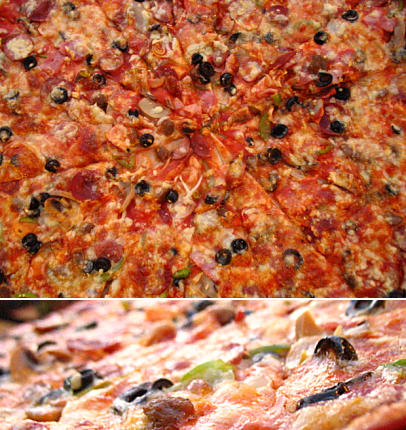 The Big Ben is basically Xtremely Xpresso's take on the 'pizza with everything on it' - onions, ham, olives, pepperoni, sausage, green bell pepper play confetti on a wide stretch of pizza dough. Their 'secret sauce,' I observed, is more on the sweeter side, definitely the taste of Pinoy. Personally, I love pizzas dashed with a little hot sauce or a sprinkle of chili flakes, and I am good to go. The cafe's smaller pizzas are sliced into 8, while the 22-inch one is sliced into 16. You can also request them to slice your Xtreme-sized pizza into small squares, perfect for big groups to share.
My first experience at this Subic restaurant was extreme -- I underestimated their pizza, so we had to wave the white flag and take home our pizza with only two slices gone. I'm definitely coming back to Xtremely Xpresso, next time, armed and ready with a slew of friends. I want a re-match!