Portuguese food is not as popular in the country, as say, Spanish cuisine. Owners Nik and Cris Barancik fell in love with Portuguese cooking during trips abroad, and decided to open O'Sonho, what is probably Manila's first restaurant inspired by this cuisine.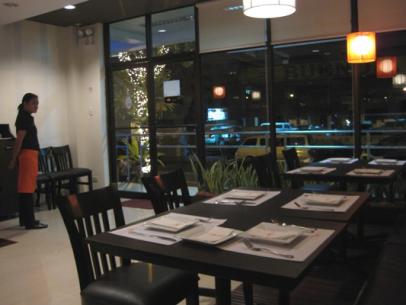 Entering through the restaurant's double doors, the first thing you'd notice is how spacious the place is. Unlike other supposedly fine-dining establishments which try to cram as many patrons as possible into tiny spaces, the tables at O'Sonho are large and far from each other. Dim lights mute the brown, orange and yellow accents, perhaps in recognition that O'Sonho is also a bar.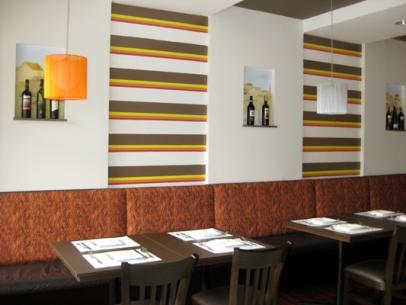 Although still on its soft opening, O' Sonho already has quite an extensive selection of entrees, particularly starters. The
Caldo Verde (P110)
looks like a typical thick soup with bits of green and bread crumbs on top.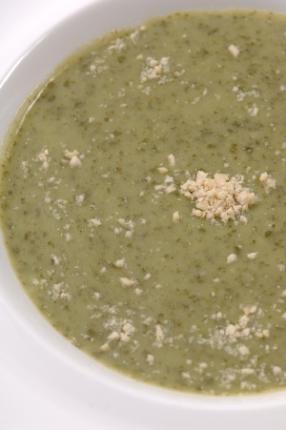 Caldo Verde
On closer inspection, the greens are actually kale leaves, a popular vegetable from Portugal, and the toppings are actually finely-chopped cashew nuts.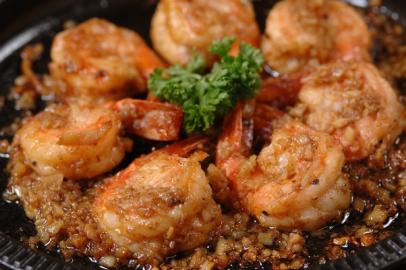 Portuguese Gambas
The
Portuguese Gambas (P240)
, a smattering of prawns soaked in garlic, olive oil, and various herbs, is very spicy. To counteract the prawns' zesty flair, the gambas are always served with bread on the side. Likewise, the best way to eat the full-flavored
Portuguese Chourico (P260)
is with bread. Spread a lot of butter on the crunchy dough, take a big bite of bread, and follow quickly with a piece or two of the warm chorizo.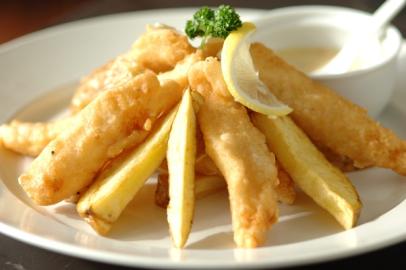 Beer-Battered Fish Fingers
Another appetizer is
Beer-Battered Fish Fingers (P160)
, served with the restaurant's signature Perinaise sauce. This dip is a mix of mayonnaise and peri-peri, which is made of 4 types of chili, olive oil and garlic. At first, the perinaise sauce seems even a bit sweet, but it leaves a very fiery aftertaste. Sprinkle the fish fingers with lemon before dunking it in perinaise if you'd prefer a less peppery flavor.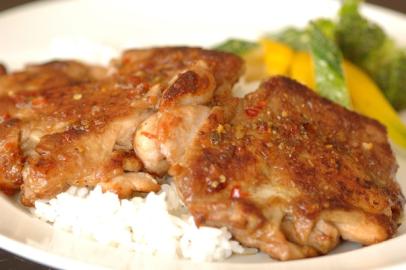 Peri Peri Chicken
O'Sonho's bestseller though would have to be the
Peri Peri Chicken (P310 - single serving, P680 - whole chicken)
. The skin is slightly burnt and very crispy, a sharp contrast to the tender and juicy meat. The chicken is good enough to be eaten alone, but you can dip it in peri peri sauce for a zesty experience. Another succulent dish is
Coffee Marinated Roast Pork (P380)
, which is immersed in coffee for two whole days.
Fusion influences are also evident in the
Dry Seafood Paella (P340)
. Paella is a Spanish dish, but the peri peri and the other spices are 100 percent Portuguese. Of course, Portugal's most famous fish bacalhau (cod) is on the menu, masterfully weaved in
Spaghetti Bacalhau (P290)
.
After all the spicy selections, you'll likely be craving for dessert. O'Sonho doesn't offer desserts yet, but Cris Barancik shares that there will be Portuguese egg tarts soon.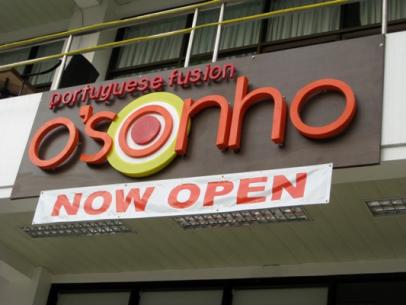 For sheer originality, O'Sonho's dishes are already worth trying. The best part is that novelty doesn't have to cost an arm and a leg – most of the dishes are priced below P400. The drinks are also very reasonable. A Pale Pilsen is just P50, a rarity for a quiet bistro on Jupiter Street. Like most restauranters, Cris and Nik Barancik have opened a diner that they would like to go to. Here's hoping that the rest of Metro Manila would feel the same way.