With 22 branches metro-wide, chances are you have already bumped into one. And with prices fitting perfectly in the affordable bracket (read:P100-P250), it is also likely that you have tried a dish or two.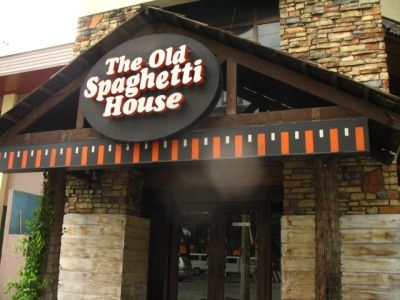 The Old Spaghetti House
is celebrating their 6th year in the business this 2009. Having been present for that number of years already, I believe TOSH needs none of the lengthy introductions anymore. Most of you are more than familiar with the brick walls, dim light, antique furnishings, and Norman Rockwell paintings in this humble pasta place. It is also likely that Pomodoro, Bolognese, Lasagna, and Eggplant Parmigiana with Penne Pomodoro top the list of your favorite orders in this homey restaurant where you've had several memorable lunches with your friends and family.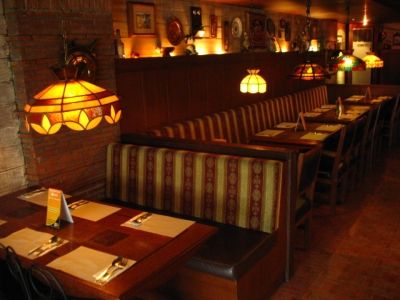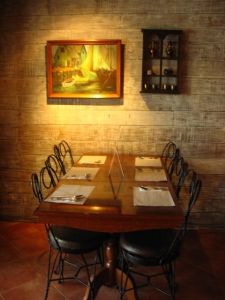 If you're like me, who have tirelessly enjoyed the home-grown dishes offered in TOSH, you might find the recent updating of their menu a pleasant news. When I learned that they've added over 20 more dishes, I knew it was the perfect time to revisit an old time favorite.
Together with a friend, I was able to try a few. In general, The Old Spaghetti House managed to incorporate the trademark and distinct TOSH flavor into the new items. The reasonable pricing, too was maintained so, no qualms about that. Here are a few of the noted ones.
Baked Rigatoni with Sausage and Eggplant (P175)
is promising and it might be able to take the place of your staple pasta dish here in TOSH as it nearly did to mine. I say nearly because the Arrabiatta, for certain reasons, simply can't be replaced by any other dish.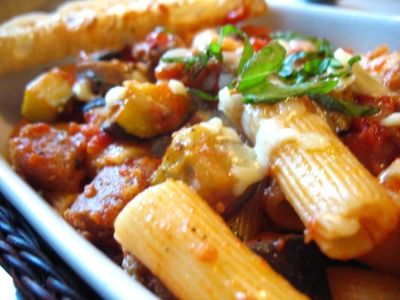 Baked Rigatoni with Sausage and Eggplant
Anyway, Rigatoni is a tube pasta, just like penne, only this time, the tubes are much bigger with much wider holes. From the looks of it, I expected a little sourness but a bite into it revealed that it was of the sweeter side. That of course is perfectly fine with me but if you opt for a tangy pasta, better order something else. Because it has a handful of eggplants and sausages in it, this I believe is already enough to leave one person full.
For those of you who enjoy their Pesto with Grilled Chicken Spaghetti (P130), it won't be hard to love the healthier alternative:
Tuna Pesto Spaghetti (P130)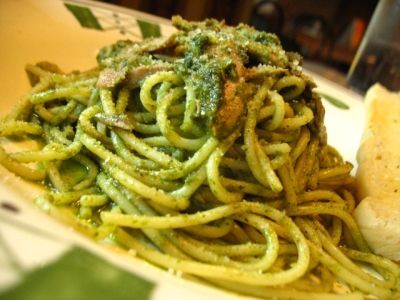 Tuna Pesto Spaghetti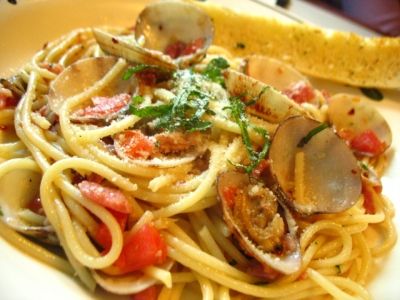 Clams and Bacon in White Wine Sauce (P145) is for those who are craving for a little spice in their pasta.
If there's something in the menu that intrigued me the most, it is the
Carbonara Pizza (P200).
They make good Carbonara so I wondered if it will translate into a good pizza.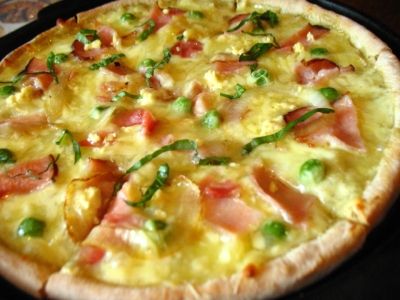 Carbonara Pizza
The Carbonara Pizza has a thin and crunchy crust, not exactly what I favor in crusts. On top were what you'd typically find in Carbonaras: white sauce, peas, and bacon. There's generous cheese melted atop it so you're in for a cheesy treat.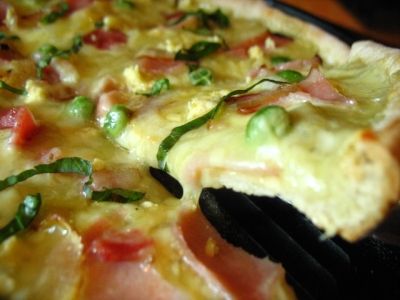 In an attempt to introduce the lesser known varieties of pasta, TOSH also included the
Canneloni with Italian Sausage, Eggplant, and Cream Cheese (P160)
in their menu. Just like the Rigatoni, this I think is also a must try. I enjoyed its cotton-like soft texture very much. You might underestimate these two stuffed tubes at first but after eating all of it, you're sure to feel heavy.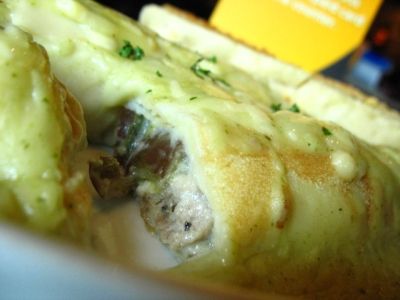 Canneloni with Italian Sausage, Eggplant, and Cream Cheese
Roast Beef and Mushroom Sauce (P160)
is my perfect bet for the students on a budget. At the measly price of P160, you can have a complete meal already with two slabs of tender beef in gravy sauce, one cup of rice and tortillos as sidings.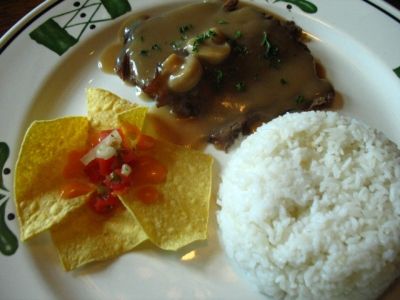 Roast Beef and Mushroom Sauce
And of course, I had to try their version of the
Choco Lava Cake ala Mode (P135)!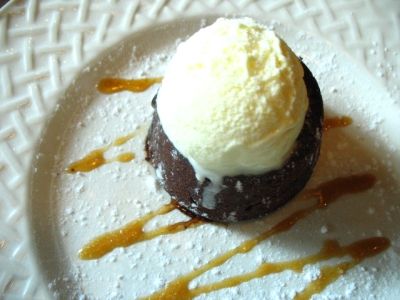 Choco Lava Cake ala Mode
This one's different from the previous choco lavas I've had before. The chocolate taste of the cake was thicker, hence more divine. The melting of the vanilla and the chocolate syrup oozing out the warm fudge was such a sight. To the delight of my palate, it was such a pleaser, too.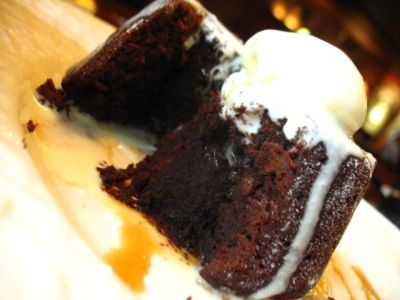 It's always nice to come back to restos you've tried and tested over the years. With many more new dishes to try, I sure will keep on coming back.
For those who weren't able to date last Valentine's day, it's never too late to celebrate the month of love. Their official website has a date suggestion menu where you can find a five course dinner for two which would cost you under a thousand.