"Simply put, Gotti's is for anyone who just loves to enjoy good food," states Restaurant Owner Eileen Gonzalez. Located in the spacious new wing of Megamall called The Atrium, Gotti's Ristorante is one of the dining establishments triggering the curiosity of mall shoppers.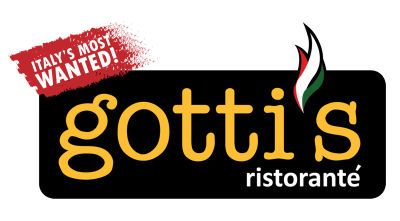 The character Gotti (John Gotti) is actually a comical take on the infamous Mafia of Italy. Eileen explains, "Gotti is a godfather, a good fella or a bad fella (depending on which side of the fence you ask), but admittedly a great food lover. We have created a character than anyone can identify with. When people think Italian, we would like them to think of the cinematic godfathers – Al Pacino, Robert Deniro ... and be transported to a place where their senses, apart from just the palate, are equally entertained."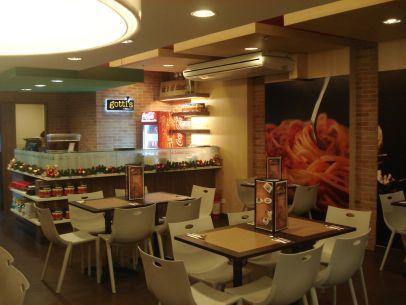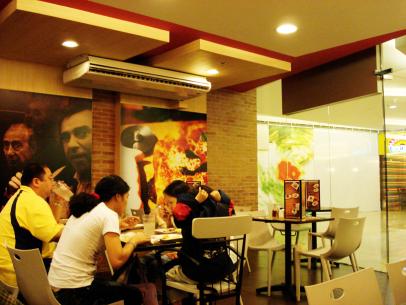 The place itself is very modestly decorated, and it can easily make you feel at ease, sort of like visiting the house of close friend. "It's a family restaurant. We made the interiors cozy and approachable, but at the same time transporting the diner to a time where Italians hogged the limelight from Dean Martin's music and, of course, great food."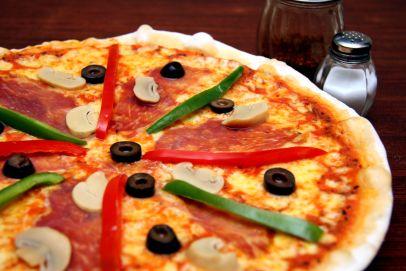 Four Seasons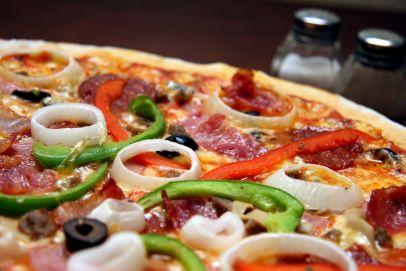 The Godfather
What is Italian cuisine without pizza? "We pride ourselves in serving authentic Italian pizzas – thin, crisp crust bursting with all the flavors of Italy," Eileen states with a fond smile. Tease your taste buds with
Mi Mama's Quattro Formaggi (P295)
, which consists of blue cheese, parmesan, cream cheese and mozzarella. For a delightful twist on toppings, try the
Contadina (P340)
, which has eggplant, parma ham and parmesan cheese.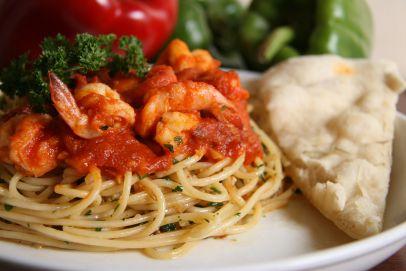 Shrimp Ala Pobre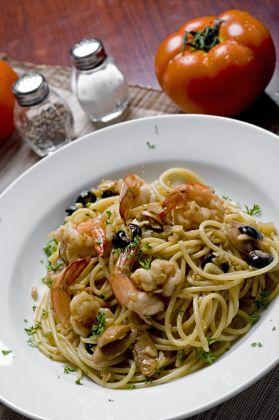 Garlic Shrimp
If you're craving pasta, there's
Frutti di Mare (P180 - regular)
, or tomato-based seafood pasta. For those who are fond of cream-based sauces, try the
Creamy Basil
, which can be either in
Bacon (P165 - regular)
or
Sausage (P168 - regular)
.
Being partial to seafood and red sauce, I tried the Frutti di Mare when I first visited Gotti's, and took an immediate liking to it. Every bite is practically a symphony of flavors, and with the freshly baked rosemary focaccia bread, the pasta really makes a genuinely satisfying meal – although for me the regular serving can actually be good for sharing.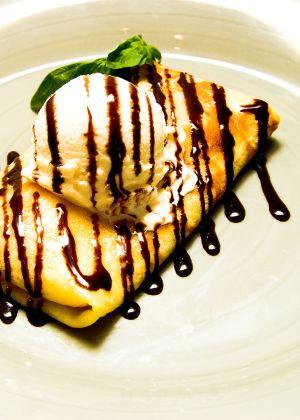 Banana Nutella Crespelle
If you're like most people who always leave room for dessert, try the
Tartufo Nero (P118)
, a chocolate ice cream with brandied cherry core-encrusted in crunchy chocolate chips, or the
Mango con Cioccolato (P125)
, mango crepe drizzled with chocolate syrup and served with vanilla ice cream.
I sampled the latter, and the sweet dish capped off my late lunch as securely as lock in place. If you're one who simply enjoys good food, you might just fall in love with Italy's most wanted.