The holidays sure bring out the foodie in all of us. From the tempting aroma of food stands littering the streets, to the endless array of restaurants that are temptingly inviting, it is no surprise if we temporarily consider 'calories' our best friend and shove the concept of dieting to the back of our minds until next year.

Smoke Em Up!

If you're fond of barbecue ribs, then this place is definitely recommended. It is quite easy to discern that Texas Smoke 'Em strives to bring a slice of native Texas in the bustling district that is Greenbelt.

With a number of photos hanging on the red walls and country music blaring in the background, the restaurant spells out a very laidback ambiance perfect for a round of drinks after a long day at the office. But of course, what take center stage are the barbecues and ribs that Texas Smoke 'Em takes pride in. "The management has been planning something like this. They've tried it in Clawdaddy and people responded well. So they decided to put up a restaurant that specializes in barbeque ribs. Ray and Pete (owners Raymond Magdaluyo and Peter Ayson) even went to Texas to study how to do smoking the right way," Assistant Manager Jonas Mesina shares.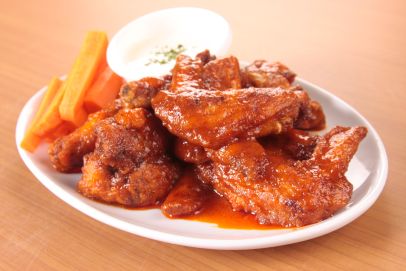 Pete's Buffalo Wings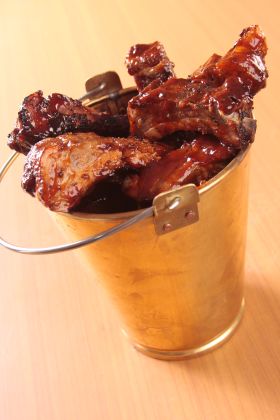 Round Rock Riblets BBQ
And just for the record, the term 'smoking' here refers to the process of cooking meat to make it infused with flavor, not the act of lighting a cigarette and puffing out smoke.
The food servings are flexible. "It doesn't really matter whether you're with a big group or you come in pairs, because we have items on the menu that will fit a group, a couple and even one person," Jonas adds. If you find yourself starving, you might want to give
One Pair (P388)
a try. You can choose either a half slab baby back ribs or jumbo beef ribs, which is served with soup and your choice of side dish.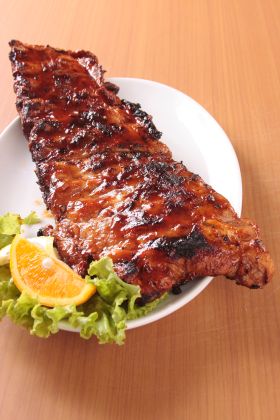 Full Slab Baby Back Ribs
Now, if you're with someone just as hungry as you are and you feel like sharing, you can check out the
Two Pair (P488)
. Aside from the baby back ribs or the beef ribs, you also get to choose between a quarter chicken barbeque or mixed Texas barbeque sausages, two soup and your choice of two side dishes.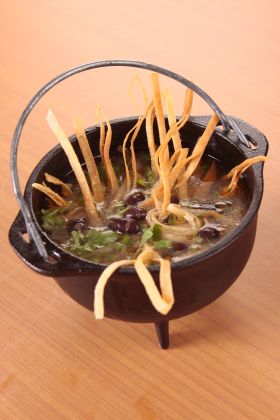 Sopa De Lima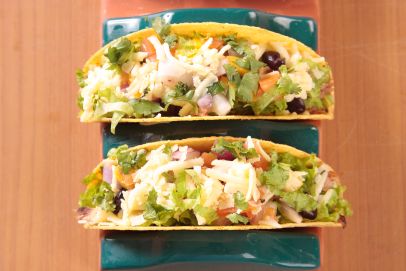 Tacos
I got to try the
Solo baby back ribs (P279)
, which also comes with soup, and for the side order I chose baked macaroni. I found the warm black bean soup a great way to whet my appetite, and the ribs was good. But it was the sauce that really made an impression on me, because the tangy flavor complimented the meat very well.
Halfway through the meal, though, I dropped my utensils and heaved a sigh. It was delicious, but I was already full. Perhaps next time, I ought to be really really hungry before dropping by at Texas Smoke 'Em.
Christmas is an occasion we celebrate with people closest to us. Texas Smoke 'Em is a good find to bring your friends and colleagues for that last-minute Christmas feast.
Texas Smoke 'Em is located at the third floor of Greenbelt 3, Ayala Center, Makati City. Call 728-3056.