Eat All You Can...The Italian Way
posted on

Thu, 3 Apr 2008 12:00 AM
Feel like going for Italian cuisine? Now you can, and as much as you want, at that.
Buffet restaurants seemed to have sprouted in the metro over the recent years. In fact, they have gained continuous popularity that it's not very hard to locate at least one in the major dining and commercial districts in the city. That prompted
Italianni's - Megamall
to come up with its own lunch and dinner buffet. "I noticed that there are already a number of buffet restaurants here (in Megamall), but none that offers Italian dishes, so I thought, why not Italianni's," General Manager
Jendrick Herrera
explains.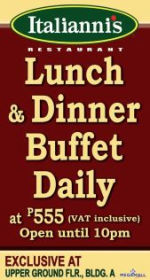 Of course, for a restaurant known for its ala carte menu, Jendrick admits that coming up with a buffet was quite a challenge. "It's never done before by any Italianni's branch, so being the first to do it poses its fair share of problems, especially at the beginning," he says. But it appears the idea gradually paid off. "Over time, a lot of our guests during lunch and dinner prefer the buffet, actually," he smilingly continues.
I think it's quite easy to understand why. I chanced upon the buffet one Sunday when I was at the mall with my family, and I thought it was great that the dishes offered are all taken from the ala carte menu and, of course, being buffet, one would have more freedom to choose different things without the bill adding up horrendously high. "We really believe the daily lunch and dinner buffet is quite reasonable," the general manager states. "With
P555
VAT inclusive and the additional 10% service charge, one can get to choose from appetizers to desserts."
Their pizza includes the
Margherita
(fresh Roma tomatoes, mozzarella, Asiago cheese and basil) and
Classic
(Italian sausage, mushrooms and peppers with mozzarella and Romano cheeses.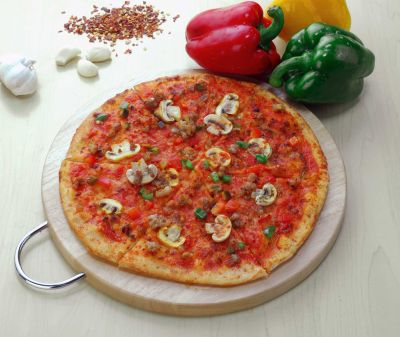 Classic Pizza
For soup, they have
Clam Chowder
and
Soup of the Day
; house specialties include
Herb Roasted Chicken
(chicken roasted with Italian herbs and spices and Marsala wine sauce, with sautéed vegetables),
Grilled Pork Chops
,
Grilled Pepper Crusted Fish Fillet
(grilled white fish fillet seasoned with freshly cracked black pepper),
Parmesan Crusted Fish Fillet
(white fish fillet breaded with parmesan and topped with white cream caper sauce).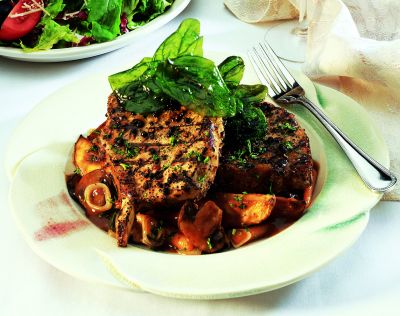 Grilled Pork Chops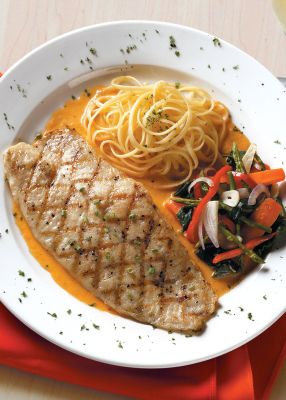 Grilled Pepper Crusted Fish Fillet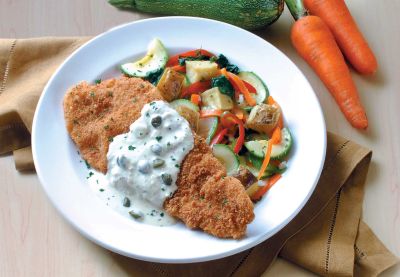 Parmesan Crusted Fish Fillet
Desserts include the bestselling
Panna Cotta
(Italian vanilla ice cream ),
New York cheesecake
, and
Tiramisu
(an Italian classic made with mascarpone cheese, dark chocolate and espresso).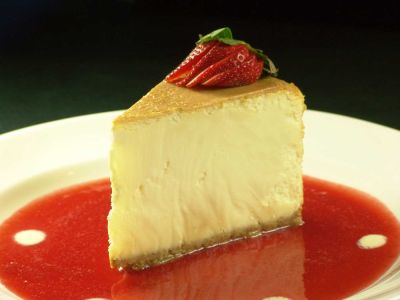 New York Cheesecake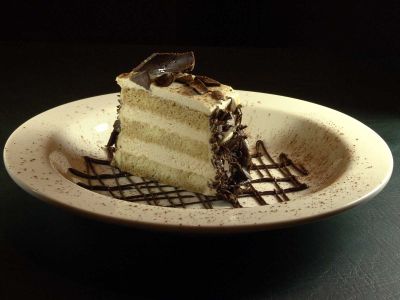 Tiramisu
But what takes center stage, I think, is their
Create Your Own Pasta
station. It is really fun to just tell the staff what pasta you'd like (penne, linguine, spaghetti, fettucini or angelhair); the sauce you decide on ( marinara, alredo or pesto); and literally pinpoint the ingredients you want to include. Within minutes you have the pasta, just the way you like it.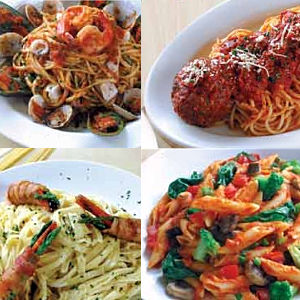 Italianni's-Megamall is located at the Upper Ground Floor, Building A, SM Megamall, Mandaluyong City. For more information on the buffet, please call the restaurant at (02) 637-3718.