Food trippin', any Juan?
I recently went to
SM Mall of Asia
and checked out Filipino restaurants that offer innovative twists to our old-time favorite meals. From catchy interiors and witty concepts to (of course!) mouth-watering food, allow me to share my discoveries and take you on a delightful Pinoy food trip. Happy eating!
Pupung & Friends

If you regularly read The Manila Bulletin then you're probably familiar with
Pupung
, the main character in that comic strip run daily. But even if you're not, the animated graffiti that is very evident in the restaurant is likely to catch your eye nevertheless. Enter the world of Pupung and his friends, and discover 'fast Pinoy food' along the way.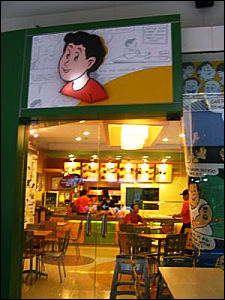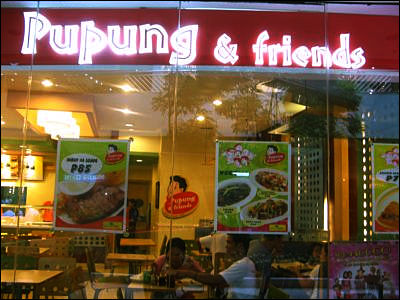 "Pupung differs in the sense that concept and ambience depicts the lives of Pupung, his family and friends. It showcases funny incidents in their daily lives that Filipinos can easily relate to," Owner
Dennis Nakpil
explains. "As for the food, it is your typical everyday comfort food but prepared and served in a more special way by using better ingredients and raw materials."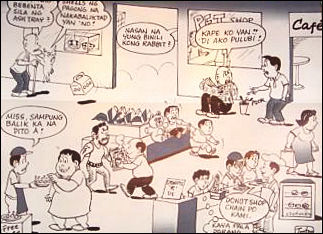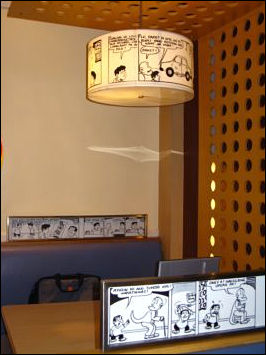 Pupung & Friends
actually tracks its beginning in 1986, when it started as a modest open-air stand offering staple dishes such as tapsilog, tosilog, and lugaw or goto with egg. Since then it has undergone many changes until it came to be, as Mr. Dennis puts it, "a store that can compare in ambiance and service to bigger and well-known brands." I noticed in particular that the menu contains items that do not automatically come to mind at the mention of 'fast food.'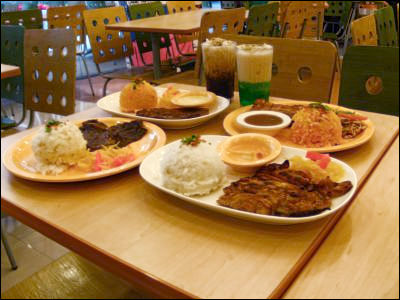 Aside from trademark Filipino merienda like
Goto (P45)
,
Palabok (P65)
, and
Lugaw (P70)
,
Pupung & Friends
offers full meals such as
Day's Boneless Inasal na Manok (P79)
, their own version of this popular Ilonggo specialty;
Lechon Kawali (P75)
, an all-time favorite;
Inihaw na Liempo
served with the restaurant's own white sauce; and
Pupung's Rib Eye Tapa Steak (P125)
, which Mr. Dennis proudly refers to as "the best rib eye tapa steak in town."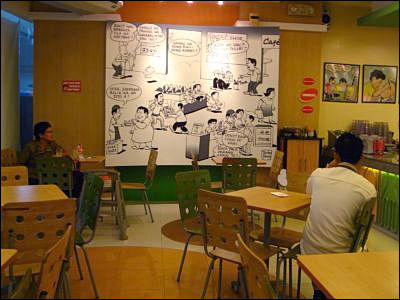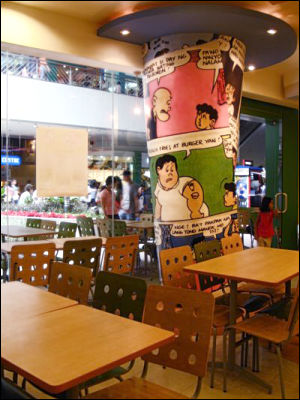 And since enough emphasis is given on Pupung being fast food, the prices are affordable, and the atmosphere as lively as the characters depicted in the drawings on the walls.