When hunger strikes, try following the road that leads to Kalye Juan. Okay, fine. It's a hallway rather than a street, because the restaurant is housed inside a mall, but still its laid-back ambiance invites curious mall goers to get a glimpse of a bygone era.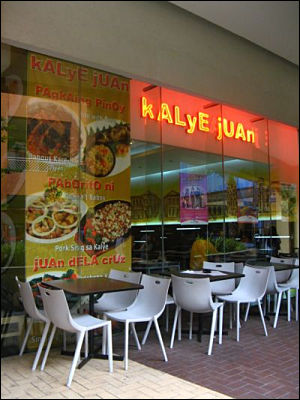 The first thing I did when I entered Kalye Juan at Mall of Asia was ask if the painting that dominates their wall is an actual representation of a town way back in the Spanish times. A staff said that the painting is a product of the artist's imagination, and smilingly added that they do get a lot of inquiries about it from guests who, like me, find it interesting.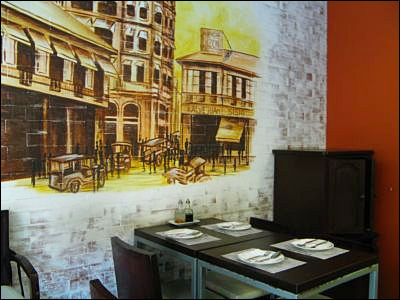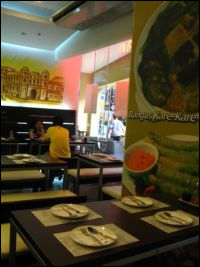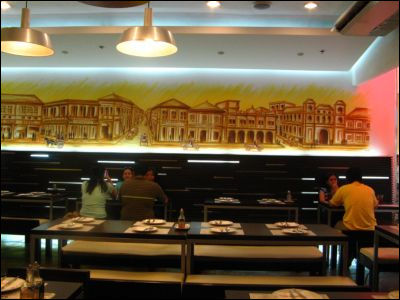 Managing Partner
Irene Juan
shares the concept behind their endeavor. "Kalye Juan was born in March 2005 with a definite peg on Filipino food specialties. That is mainly because 'Juan' is how we Pinoys are known to the rest of the world, so we thought of putting up a restaurant where the favorites of Juan dela Cruz are made available to everyone." Hence, Kalye Juan's tagline:
pagkaing Pinoy… mga paborito ni Juan dela Cruz
.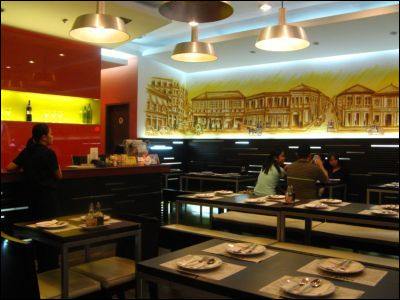 It features staple Filipino dishes, with a slant on Kapampangan cuisine. For starters I gamely tried their
Sisig sa Kalye (P150)
, which is one of the restaurant's best-sellers. It is the popular sisig as we know it – minced pork with fresh onions, chicken liver and chili pepper. But instead of being fried as is the usual custom, the meat is grilled, and the result is a subtle change that helps brings out the natural taste of the pork. There's also the
Bangus Kare-Kare (Tiyan) (P195)
, or milkfish belly in peanut sauce, as a popular option for seafood. If you never pass the chance to have dessert, take a bite of
Sago't Panakota (P45)
, which is similar to Italian Panna cotta, and is made of milk and topped with sago. For drinks tickle your taste buds with
Guinilu sa Kalye (P50)
, a concoction of coconut milk (gata), sago't gulaman, and milk.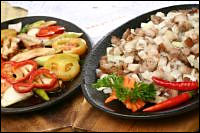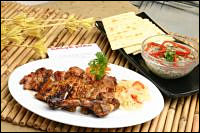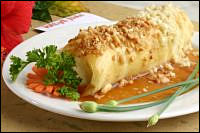 Ms. Irene also recommends other house specialties such as the
Lengua
, offered either in white sauce
(P160)
or pastel
(P185)
;
Hito with Buro (P130)
, deep fried or grilled catfish accompanied by fermented rice with fish; and their all-day breakfast meals.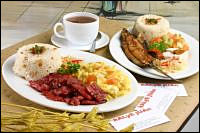 "Our recipes were given by our grandparents from Pampanga," she proudly states, "and they have been tried and tested in our fiestas and special celebrations."
Prices are VAT inclusive.